Source: Pirates sign Dominican prospect Pie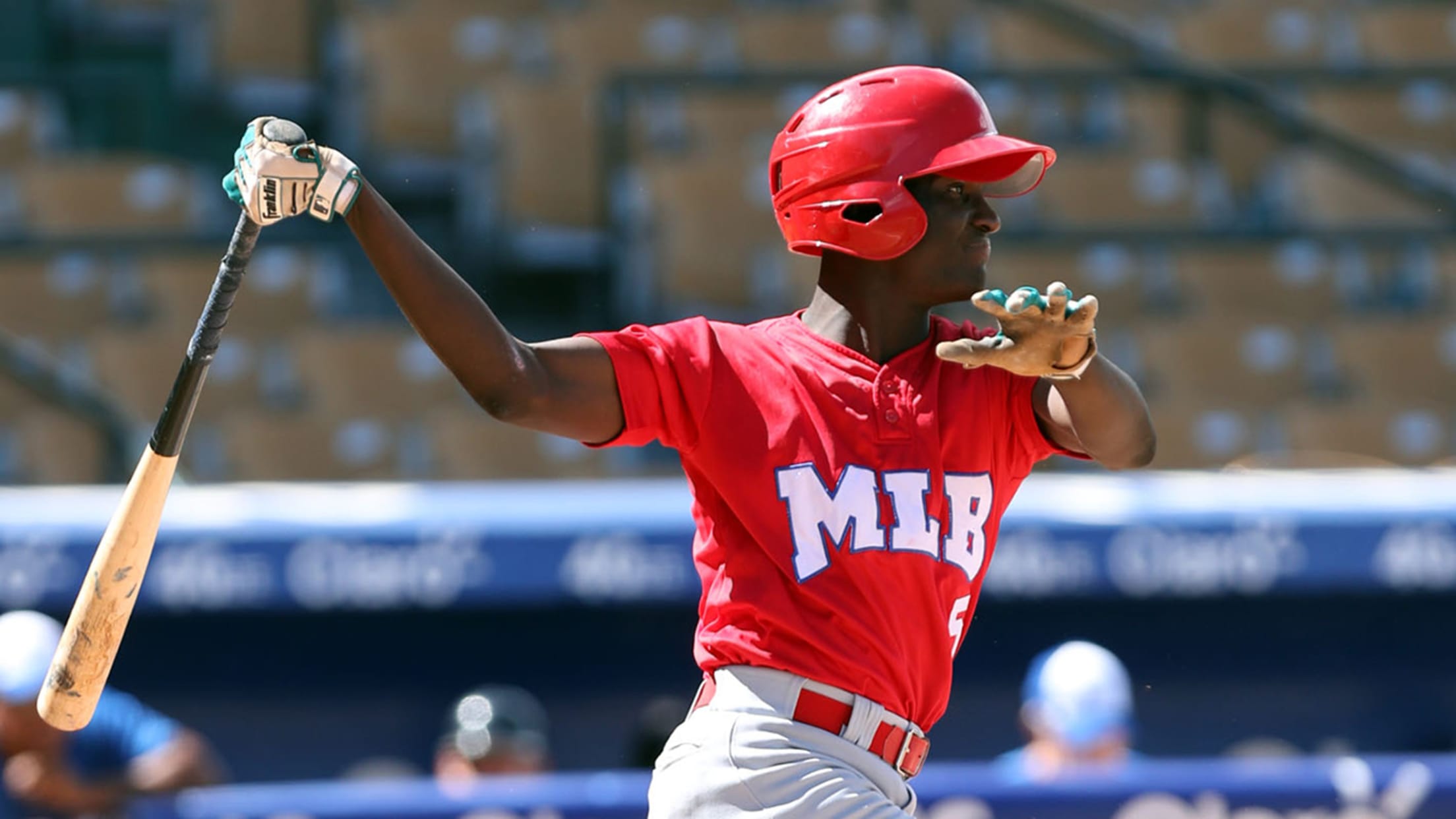 Juan Pie is one of 20 international signings by the Pirates. (MiLB) (Bill Mitchell)
PITTSBURGH -- The international signing period began at 9 a.m. ET on Sunday, and the Pirates were unsurprisingly busy from the start.Pittsburgh signed outfielder Juan Pie from the Dominican Republic and Angel Basabe, who is from Venezuela and lives in Panama, according to MLB.com's Jesse Sanchez. Pie signed for $500,000
PITTSBURGH -- The international signing period began at 9 a.m. ET on Sunday, and the Pirates were unsurprisingly busy from the start.
Pittsburgh signed outfielder Juan Pie from the Dominican Republic and Angel Basabe, who is from Venezuela and lives in Panama, according to MLB.com's Jesse Sanchez. Pie signed for $500,000 and Basabe for $450,000, Sanchez reported.
The club has not confirmed the signings.
The Pirates have found success in the international market under Rene Gayo, their director of Latin American scouting, typically by spreading around their resources rather than investing heavily in a single player. That strategy continued Sunday on what has become known in baseball as "International Signing Day."
According to Sanchez, the Pirates also signed shortstops Norkis Marco ($250,000) and Gregory Custodio ($230,000), infielder Emilson Rosado ($135,000), left-handers Yeison Santos ($110,000) and Luis David Peralta ($110,000), right-hander Brayan Torres ($180,000) and catcher Jommer Hernandez ($250,000), plus 11 other players between the ages of 17-20.
As usual, the #Pirates have been very active on the first day of the international signing period. The club has agreed to these deals:

— Jesse Sanchez (@JesseSanchezMLB) July 2, 2017
The Pirates were repeatedly linked to Pie, a left-handed-hitting outfielder. General manager Neal Huntington said the 6-foot-3, 170-pound Pie's bat stood out as the Pirates scouted him.
"We love the bat," Huntington said. "There is a frame for growth and additional strength as we move forward. Primarily the swing, the impact, how he goes about it, we liked a lot of the bat attributes."
Neither Pie nor Basabe was ranked among MLBPipeline.com's top 30 international prospects.
According to the rules established by the new Collective Bargaining Agreement, every team receives at least $4.75 million to spend on international prospects. Since the Pirates received a Competitive Balance Round B pick in last month's MLB Draft, they have $5.75 million to spend in the international market.
Clubs are allowed to trade any amount of their international bonus pool money, but they can only acquire a set amount equaling 75 percent of their initial pool total.
Gayo signed Starling Marte out of the Dominican Republic for $85,000 in 2007 and Gregory Polanco for $150,000 in '09. Among the Pirates' other international signings who have contributed this season: catcher Elias Diaz (Venezuela), reliever Dovydas Neverauskas (Lithuania), shortstop Mpho' Ngoepe (South Africa), outfielder Jose Osuna (Venezuela) and reliever Edgar Santana (Dominican Republic).
A handful of the Bucs' top prospects were also acquired during the international signing period, including right-handers Yeudy Garcia (No. 12), Luis Escobar (No. 13) and Dario Agrazal (No. 27).