Bucs to keep 3 catchers with Cervelli's illness
Meadows exits Wednesday's Triple-A game with hamstring tightness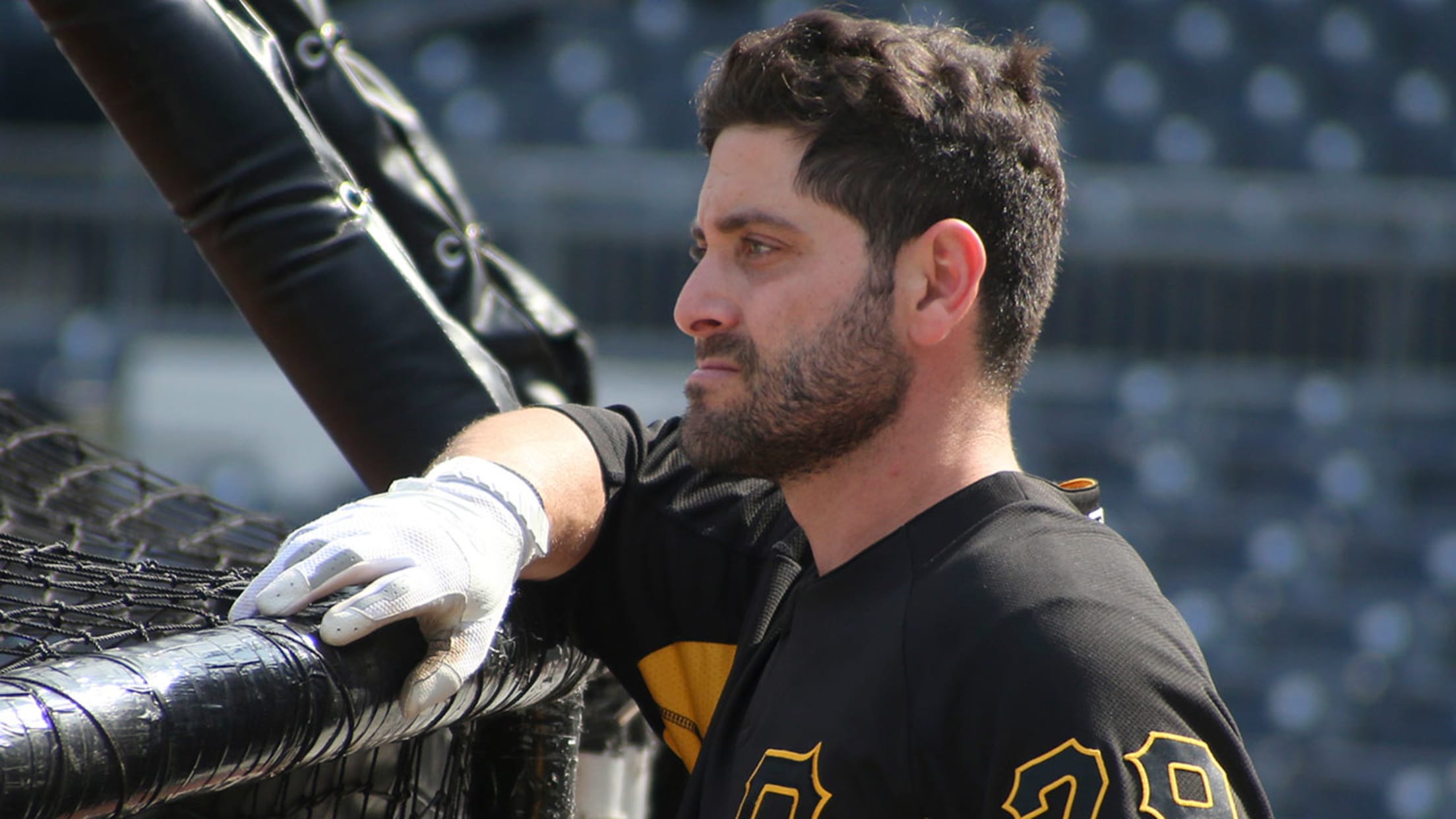 Francisco Cervelli was scratched Tuesday with flu-like symptoms and did not start Wednesday against the Brewers. (AP)
The Pirates started their third catcher in as many days Wednesday at Miller Park, slotting Chris Stewart into the lineup for the first time since he came off the disabled list.The assignment had little to do with the mysterious illness plaguing Francisco Cervelli, who was scratched due to flu-like symptoms
The Pirates started their third catcher in as many days Wednesday at Miller Park, slotting Chris Stewart into the lineup for the first time since he came off the disabled list.
The assignment had little to do with the mysterious illness plaguing Francisco Cervelli, who was scratched due to flu-like symptoms on Tuesday, or the status of hot-hitting rookie Elias Diaz. Pittsburgh has been looking for an opportunity to play Stewart, as the club figures out how to handle a three-catcher roster.
"This was a planned game for Stew to catch," Pirates manager Clint Hurdle told reporters in Milwaukee. "We need to get him on the field and see what kind of game presence he's going to have."
What exactly is the issue with Cervelli's health? It's unclear. Head athletic trainer Todd Tomczyk said Cervelli was "still undergoing a battery of tests" on Wednesday following a flare-up of a chronic issue that has been bothering him on and off since early April.
Citing sinus issues and fatigue, Cervelli was scratched from the lineup due to illness on June 2. Four days later, he sustained a concussion when he was hit in the mask by a foul tip. He was reinstated from the seven-day disabled list a week ago.
"There a lot of contributory factors. We don't take any injury lightly, particularly an injury to the head," Tomczyk said. "We're going to make sure the doctors see the right tests. But we don't have any answers for you right now."
Last weekend, Hurdle said he didn't expect the Pirates would carry three catchers through this four-game series against the Brewers. Now it appears all three will make the weekend trip to St. Louis. Hurdle reiterated Wednesday he would prefer to cut the catching corps to two.
The D-backs are carrying three catchers, but the versatility of Chris Herrmann -- who has started eight games in the outfield -- makes it more sustainable. The Cubs did it last season, introducing Willson Contreras -- who also played left field and first base -- alongside veterans David Ross and Miguel Montero.
"It doesn't happen very often," Hurdle said. "It takes a unique three to make it happen, and in our case right now with Cervelli's health, there's really no other option for us."
Diaz may be playing too well to toil in the Minors, but if all three are healthy, the argument for sending down Diaz instead of cutting ties with Stewart is simple: Such a move preserves their catching depth. Beyond their current backstops, the Pirates' top options are Jacob Stallings and Jackson Williams -- professional defenders with little history of success at the plate.
The Pirates ran out of catching depth last year and struggled to fill the void. With Cervelli, Stewart and Diaz all injured, the Bucs had to acquire journeymen Eric Fryer and Erik Kratz.
"Last year was a reminder of that," Hurdle said. "It goes back to Diaz. How is he best served? We need to get Stewart on the field to find out what his physicality is, as well. Right now, we have questions to answer internally with Cervelli's health and Stewart's physicality, so we'll go with the three right now for an extended period of time."
Top prospect leaves game
Triple-A Indianapolis outfielder Austin Meadows left Wednesday's game after grounding out in the first inning due to right hamstring tightness, Tomczyk said. Meadows was sent for further updates, and the Pirates are awaiting results.
Meadows, the No. 6 prospect in baseball according to MLBPipeline.com, has dealt with injuries to both hamstrings during his Minor League career. He missed time last season due to a strained right hamstring.
More Draft signings
The Pirates announced the signing of eight more MLB Draft picks, including 11th-round right-hander Alex Manasa. The Bucs also signed right-handers Hunter Stratton (16th round), Will Reed (20th) and Matt Seelinger (28th), infielders Robbie Glendinning (21st), Brett Pope (22nd) and Benjamin Bengtson (23rd) and outfielder Lucas Tancas (26th)
Manasa, Stratton, Reed and Bengtson were assigned to Rookie-level Bristol. Glendinning, Pope, Tancas and Seelinger will begin their careers with Class A West Virginia. The Pirates have now signed 20 of their 42 picks.