Pirates add Minor League lefty Phillips in deal with O's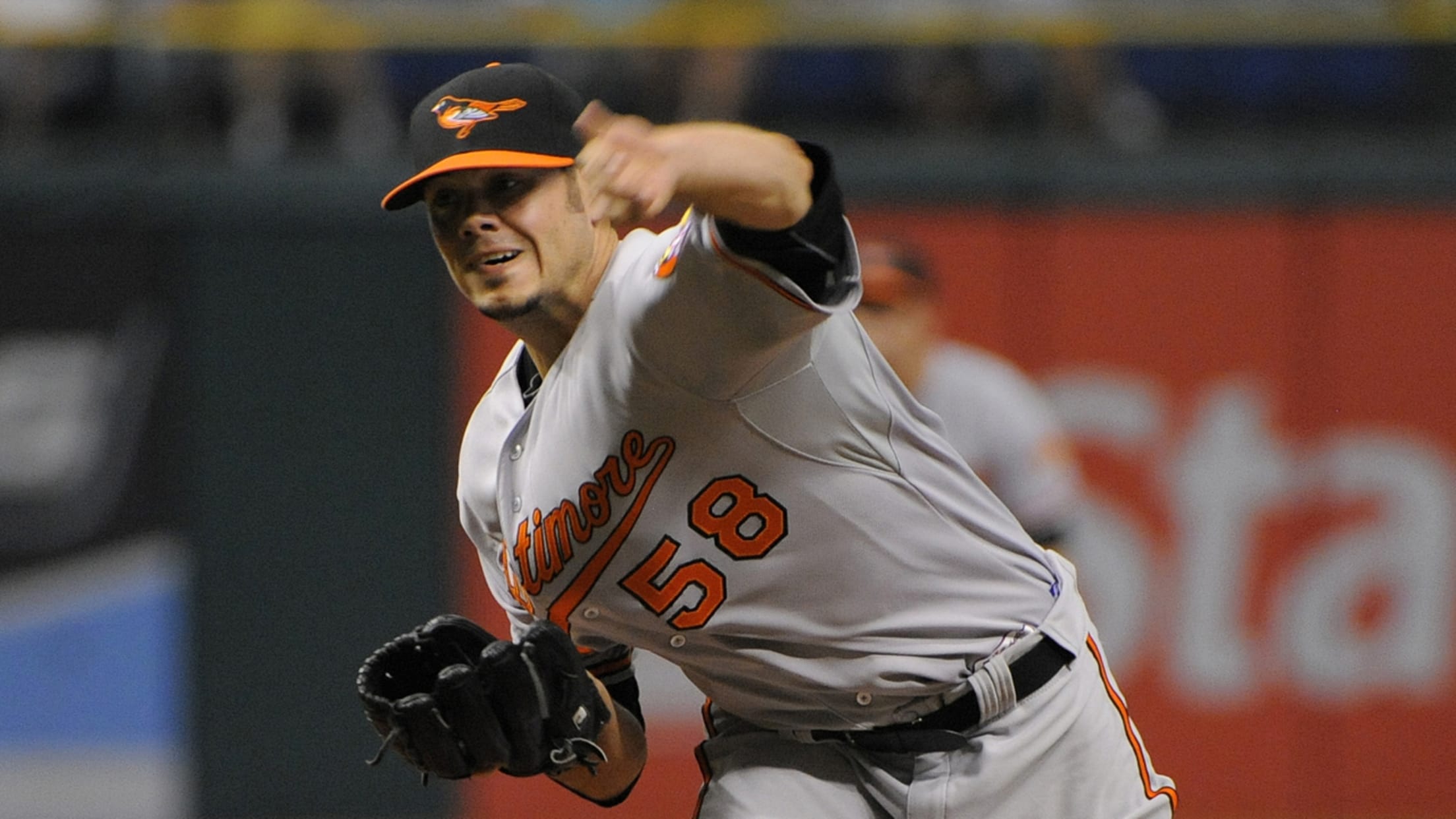 Zach Phillips had spent the entire season with the Orioles' Triple-A Norfolk affiliate. (AP)
CHICAGO -- The Pirates acquired left-hander Zach Phillips from the Orioles on Wednesday in exchange for lefty Kyle Lobstein.Phillips, 29, was sent to Triple-A Indianapolis. He was not placed on Pittsburgh's 40-man roster. Lobstein had been designated for assignment Tuesday to make room for left-hander Kelvin Marte.Phillips has spent the
CHICAGO -- The Pirates acquired left-hander Zach Phillips from the Orioles on Wednesday in exchange for lefty Kyle Lobstein.
Phillips, 29, was sent to Triple-A Indianapolis. He was not placed on Pittsburgh's 40-man roster. Lobstein had been designated for assignment Tuesday to make room for left-hander Kelvin Marte.
Phillips has spent the entire season with the Orioles' Triple-A Norfolk affiliate, where he was 9-3 with a 4.45 ERA, one save and 84 strikeouts along with 30 walks in 60 2/3 innings over 49 appearances.
Selected by the Rangers in the 23rd round of the 2004 Draft, Phillips made his Major League debut for the Orioles in 2011, made six appearances in '12 and appeared in three games for the Marlins in '13.
He pitched 11 innings in Japan in 2014 and put up a 3.13 ERA over 46 relief appearances for the White Sox Triple-A club last season. Now, he will round out a Triple-A pitching staff that's been raided by promotions and injuries.
After the trade, Lobstein was designated for assignment by the Orioles after they claimed outfielder Drew Stubbs on waivers. Lobstein, 27, went 2-0 with a 3.96 ERA in 14 appearances for the Pirates this season.
Rather than call up Lobstein, who was on the 40-man roster, Pittsburgh elected to summon Marte from Triple-A on Tuesday.