Pirela playing in Caribbean World Series
Greene Jr. in Australian playoffs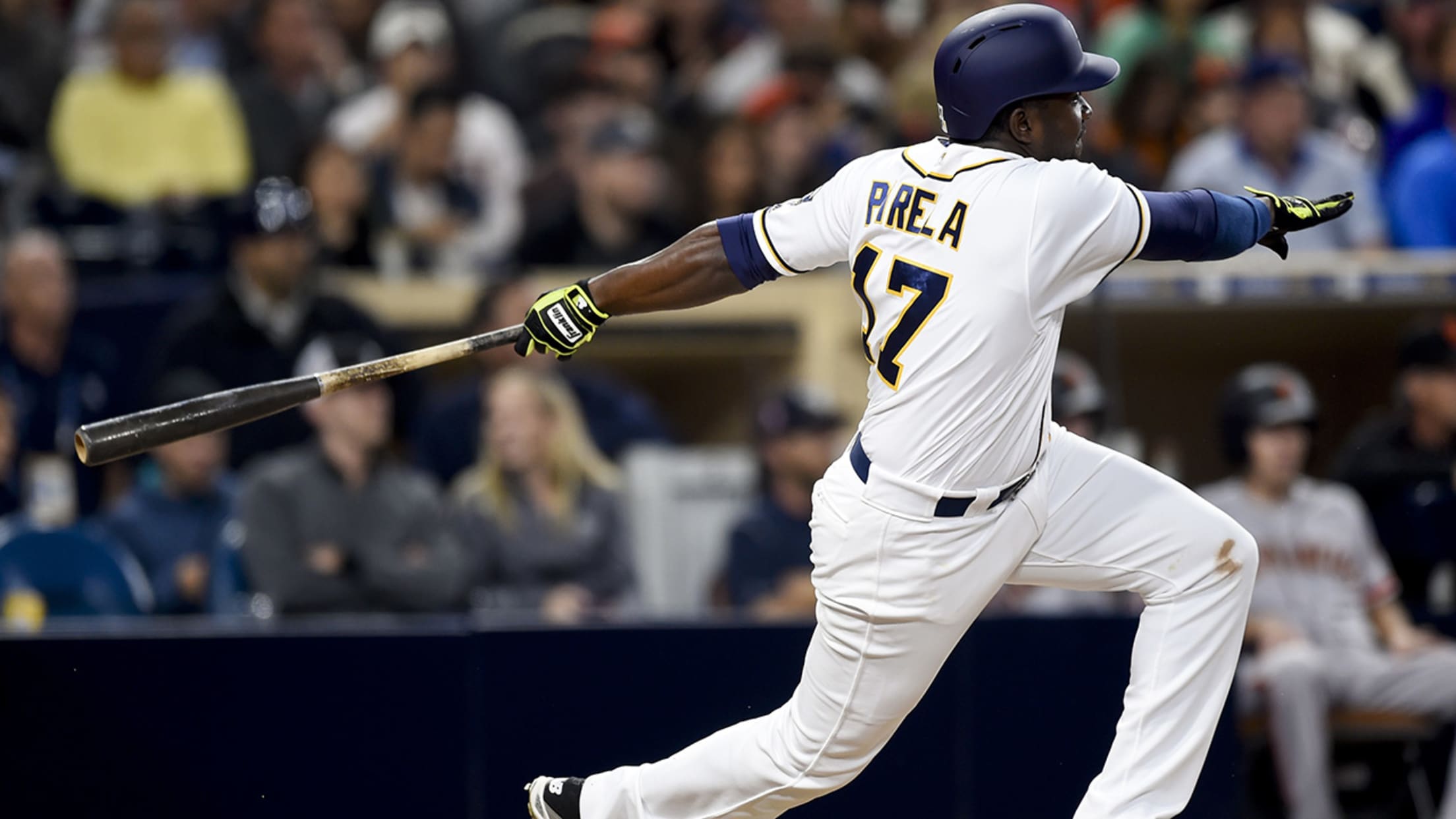 Bill Center, longtime sportswriter for U-T San Diego, is an employee of the Padres.Two members of the Padres family are still playing offseason baseball.Jose Pirela will be playing in the Caribbean World Series starting Friday with Venezuela Winter League champion Zulia. Catcher Marcus Greene Jr. will be playing in the
Bill Center, longtime sportswriter for U-T San Diego, is an employee of the Padres.
Two members of the Padres family are still playing offseason baseball.
Jose Pirela will be playing in the Caribbean World Series starting Friday with Venezuela Winter League champion Zulia. Catcher Marcus Greene Jr. will be playing in the first round of the Australian League playoffs next weekend.
Christian Bethancourt wrapped up his play with Cocle in Panama, dividing his time between pitching, playing left field and serving as the designated hitter. The only position he didn't play in Panama was catcher. He hit .171 and had a 2.25 earned run average in four one-inning pitching appearances. His fastball ranged from 93-97 mph.
Pirela is playing left field and hitting third and fifth in Zulia's batting order.
Pirela, 27, hit .345 with three homers and 12 RBIs during the Venezuelan playoffs. He was 9-for-20 in the championship series with a double, a triple and a homer with three walks, eight runs scored and five RBIs. He hit safely in all five games.
During the regular season, Pirela hit .343 (46-for-134) for Zulia with nine doubles, two triples and two homers for 16 RBIs and 29 runs scored. He had a .409 on-base percentage and a .485 slugging percentage for a .894 OPS.
Greene's Adelaide team will host Brisbane this weekend in the best-of-three first round of the Australian League playoffs. The winner will travel to Melbourne the following weekend for the three-game Claxton Shield championship series.
Greene, 22, hit .307 (43-for-130) during the regular season with three doubles and six home runs for 26 RBIs and 22 runs scored. He tied for fourth in the league in home runs and tied for second in RBIs. He also finished with the 11th-highest batting average and 12th-highest slugging percentage (.457).
Second baseman River Stevens and right-handed pitcher Zech Lemond returned to the United States after Canberra finished fourth to fall a game shy of qualifying for the playoffs.
Stevens, 25, finished with a .313 batting average (30-for-96) with seven doubles, a triple and a home run for 11 runs scored and 12 RBIs. He had a .353 on-base percentage and .438 slugging percentage to finish with the same OPS as Greene. <p:> Lemond, 24, was 1-2 with three saves in four chances for Canberra. He had both a 0.95 earned run average and WHIP in 19 innings over 16 games. Lemond allowed three runs (two earned) on 11 hits and seven walks with 18 strikeouts.