Alomar Jr., Baerga set for PLAY BALL PARK
Five-day All-Star event will feature more than 30 special guests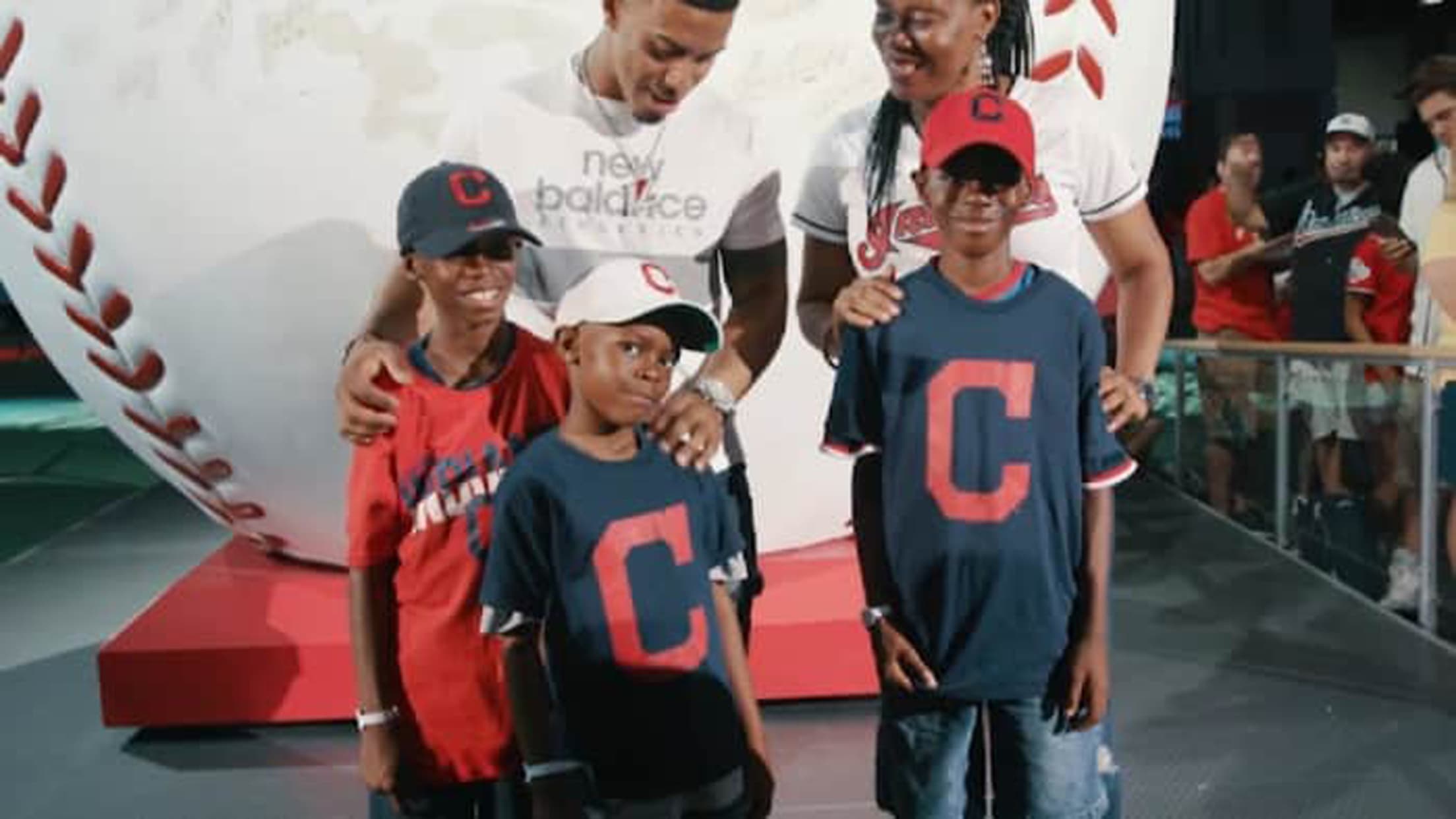 CLEVELAND -- In just 45 days, a legendary lineup of baseball and softball stars will begin making their way over to PLAY BALL PARK as part of the All-Star week festivities. From July 5-9, fans will have a chance to meet Hall of Famers, Olympic gold medalists, Cleveland legends and
CLEVELAND -- In just 45 days, a legendary lineup of baseball and softball stars will begin making their way over to PLAY BALL PARK as part of the All-Star week festivities.
From July 5-9, fans will have a chance to meet Hall of Famers, Olympic gold medalists, Cleveland legends and this year's All-Star Ambassadors at the Huntington Convention Center. Over 30 special guests will make appearances and are expected to sign autographs and pose for photos with those in attendance at PLAY BALL PARK.
PLAY BALL PARK at the Malls and Huntington Convention Center is the world's largest and most playable baseball and softball festival with more than 50 indoor and outdoor attractions. All outdoor activities are free for everyone, while the indoor attractions are included in the price of admission.
Those who pay the price of admission to PLAY BALL PARK's indoor section will have the opportunity to receive free autographs and participate in question-and-answer sessions and clinics led by former players inside the convention center. For a limited time, fans can purchase $10 tickets at AllStarGame.com with the code FFMM. Fans also have a chance to win prizes by using the All-Star Experience Pass -- a digital component that allows fans to track their journey through the PLAY BALL PARK activities -- every day they visit.
On Tuesday, Major League Baseball released the list of guests expected to stop by PLAY BALL PARK between 10 a.m. and 8 p.m. ET over the five days it'll be open in downtown Cleveland:
Friday, July 5: Carlos Baerga, Lise Fernandez, Rollie Fingers, Dwight Gooden, Andre Thornton, Natasha Watley
Saturday, July 6: Lisa Fernandez, Cecil Fielder, Cliff Floyd, Travis Hafner, Mike Hargrove, Fergie Jenkins, Sam McDowell, Mike Napoli, Jim Robinson, Pedro Sierra, Jim Thome, Jaret Wright
Sunday, July 7: Lisa Fernandez, Rollie Fingers, Dwight Gooden, Fergie Jenkins, Fred Lynn, Victor Martinez, Charles Nagy, Tony Oliva, Gaylord Perry, Jim Robinson, Pedro Sierra
Monday, July 8: Sandy Alomar Jr., Carlos Baerga, Andre Dawson, Lisa Fernandez, Cecil Fielder, Fergie Jenkins, Tony LaRussa, Kenny Lofton, Dennis Martinez, Tony Oliva, Tim Raines, Jim Thome, Luis Tiant, Dave Winfield
Tuesday, July 9: Sandy Alomar Jr., Carlos Baerga, Lisa Fernandez, Rollie Fingers, Dwight Gooden, Rick Manning, Tony Oliva