Podcast: Anderson, rookies dazzle in playoffs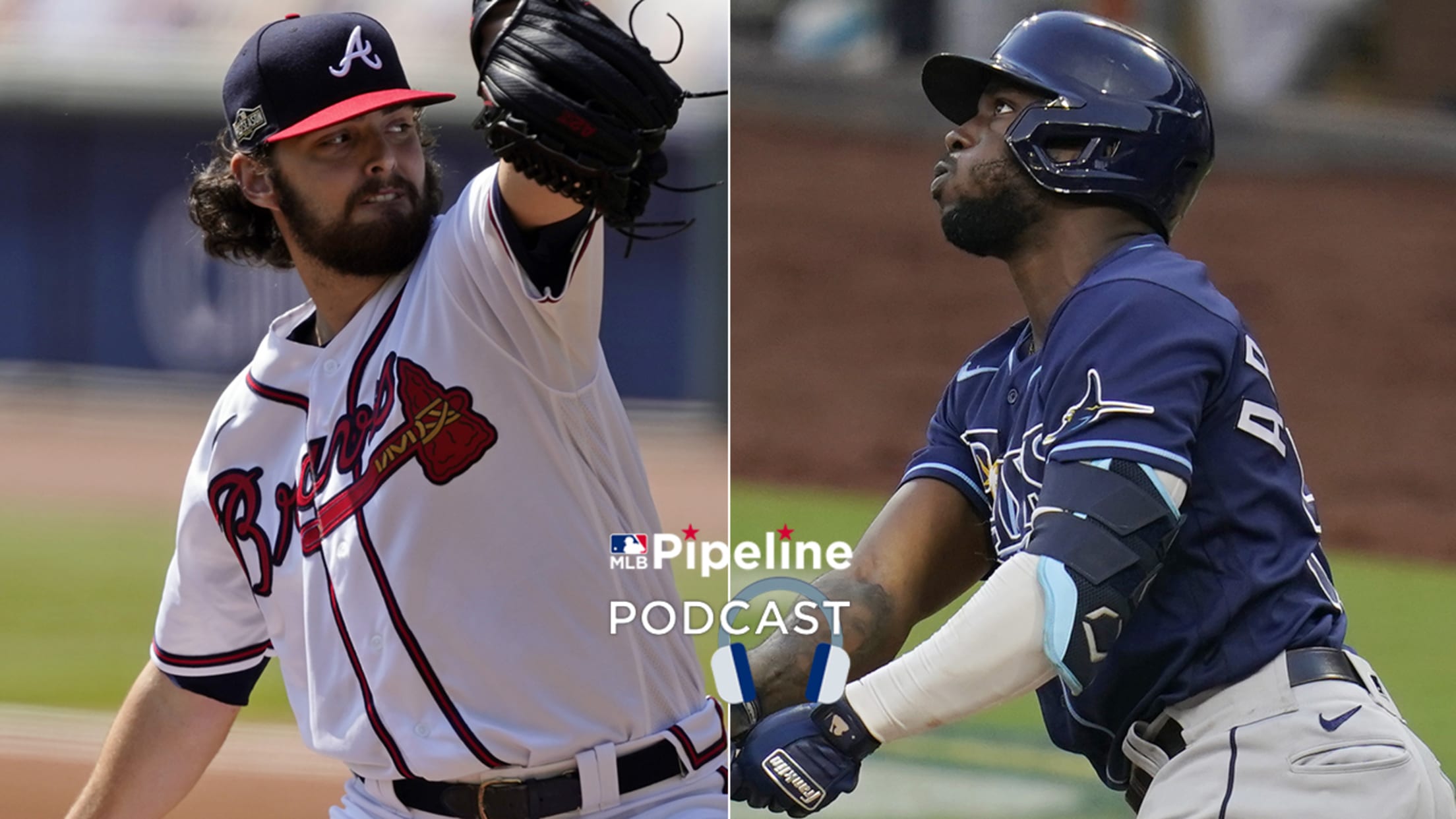 On the latest Pipeline Podcast, Jim Callis, Jonathan Mayo and Jason Ratliff discuss the rookies electrifying the 2020 postseason, including Braves right-hander Ian Anderson and Rays outfielder Randy Arozarena. Next, the trio discuss Mayo's story on how Anderson was scouted in 2016 before Atlanta took him with the No. 3
On the latest Pipeline Podcast, Jim Callis, Jonathan Mayo and Jason Ratliff discuss the rookies electrifying the 2020 postseason, including Braves right-hander Ian Anderson and Rays outfielder Randy Arozarena.
Next, the trio discuss Mayo's story on how Anderson was scouted in 2016 before Atlanta took him with the No. 3 overall pick. They also look at Callis' account of how the Rays landed undrafted free agent Mike Brosseau.
Callis, Mayo and Ratliff also dig into the 2021 Draft order, which is now set. Finally, they finish with a reader's question about Dodgers No. 2 prospect Keibert Ruiz.
On the MLB Pipeline Podcast, Mayo and Callis are your tour guides through all the unfolding stories and breaking news of baseball's top prospects. Each week, you'll find out about the stars of tomorrow from the guys who know today. Download, subscribe and help others find the show by leaving a rating and review on iTunes or your favorite platform.