Pride Night a big hit at Chase Field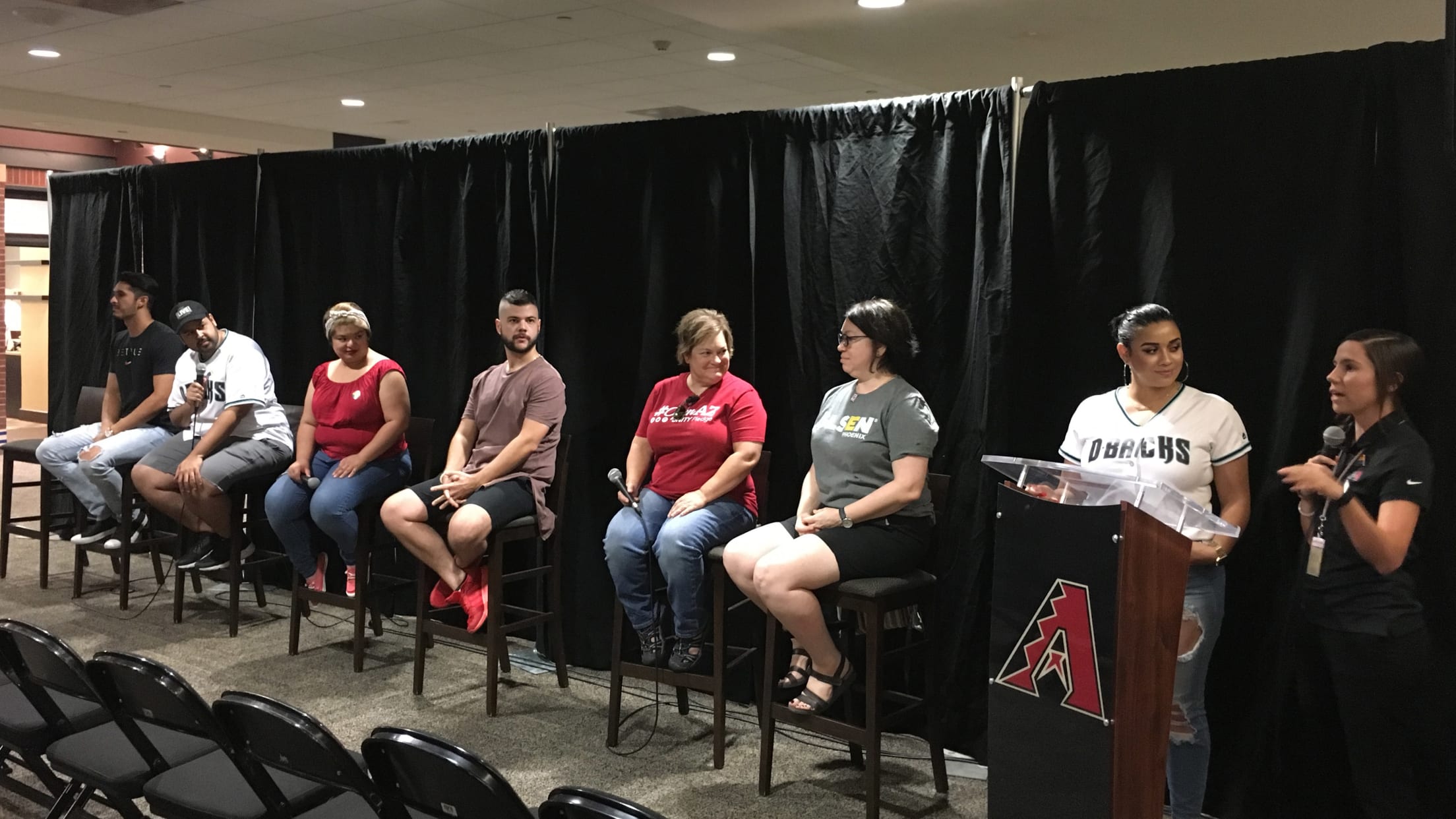 More than 300 tickets were sold for Tuesday's Pride Night at Chase Field. (D-backs)
PHOENIX -- The D-backs held Pride Night on Tuesday at Chase Field, which included a panel discussion, a networking event and Pride hats, pins and T-shirts for purchase.More than 300 tickets -- which included a ticket for the game against the Cardinals and admittance to the panel discussion -- were
PHOENIX -- The D-backs held Pride Night on Tuesday at Chase Field, which included a panel discussion, a networking event and Pride hats, pins and T-shirts for purchase.
More than 300 tickets -- which included a ticket for the game against the Cardinals and admittance to the panel discussion -- were sold for the event
June is Pride Month and D-backs general manager Mike Hazen was pleased to see his organization taking part.
"I'm personally proud to work for an organization where an event like this can take place and for an organization that celebrates inclusiveness and diversity like we do," Hazen said. "We look to live those principles every day."
The panel was hosted by Joey Boy and Natasha Castles from the Morning Mess, LIVE 101.5, and included Ryan Jordan Santana (professional baseball player), Aneesh (LIVE 101.5), Jen Ramos (Baseball Prospectus), Angela Hughey (One Community president), Jonathan Hensley (LGBT brand ambassador from MillerCoors).