No. 4 prospect Kay set for MLB debut vs. Rays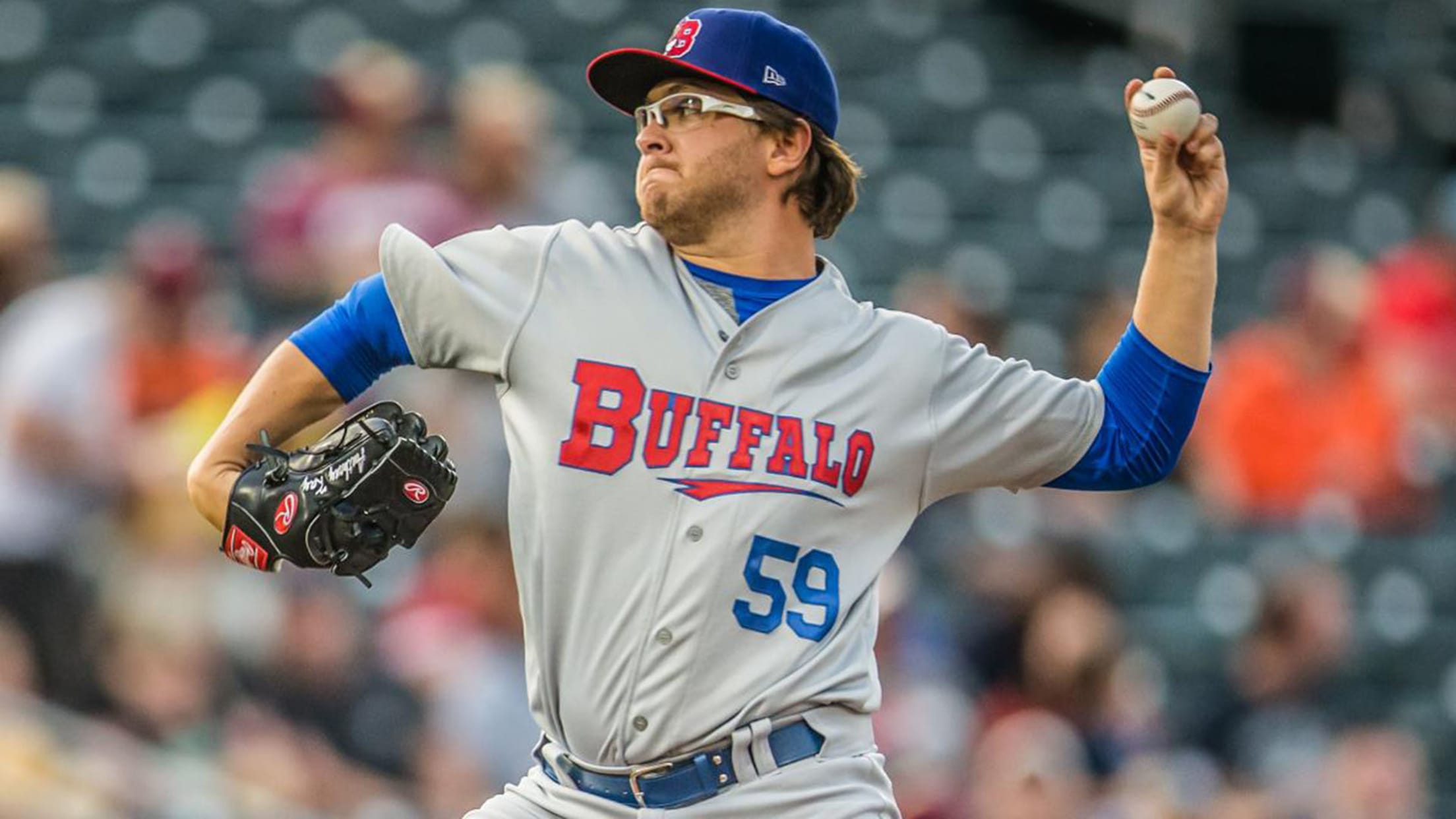 ST. PETERSBURG -- The Blue Jays' future continues to arrive in waves this season. On Friday, Anthony Kay, Toronto's No. 4 prospect according to MLB Pipeline, joined the clubhouse after a seven-start stint at Triple-A Buffalo. Kay was officially activated Saturday just hours ahead of his MLB debut against the
ST. PETERSBURG -- The Blue Jays' future continues to arrive in waves this season. On Friday, Anthony Kay, Toronto's No. 4 prospect according to MLB Pipeline, joined the clubhouse after a seven-start stint at Triple-A Buffalo.
Kay was officially activated Saturday just hours ahead of his MLB debut against the Rays at Tropicana Field.
"Good arm," said Blue Jays manager Charlie Montoyo, when asked what he'd heard about his newest pitcher, adding that he's heard reports but prefers to draw his own conclusions. "I just want to see him myself."
A key prospect from the Mets in the Marcus Stroman trade, Kay credits Toronto's Minor League coaching staff for the midseason turnaround that saw his ERA plummet from 6.61 with Triple-A Syracuse to 2.50 with Buffalo. The 24-year-old left-hander finished 10-8 with a 2.96 ERA in 26 starts across Double-A and Triple-A this season, including a 2-2 record and 39 strikeouts in 36 innings with the Bisons.
"I think with the Mets, they were trying to get me to do a little too much -- too many adjustments, stuff like that," Kay said on Friday. "Once I got traded over, they told me to go out there and do my thing, and whatever happens, happens. [They] weren't going to make too many adjustments … so I just went out there and did my thing."
Kay is in just his second professional season. Selected by the Mets after his junior year at Connecticut, the No. 31 overall pick in the 2016 Draft underwent Tommy John surgery not long after signing. He returned to the mound in '18, and he has shown solid feel with an above-average fastball, curveball and changeup.
Kay's start will be the 38th pitcher Toronto has used this season, extending a franchise high set in 2018. He'll also be the 59th player used in 2019, third most in team history behind only '18 (63) and '17 (60).
However he arrived on the scene, the southpaw is also nearly as eager to make September a memorable month as he is set to start life north of the border. The Blue Jays head home after the current series in St. Petersburg wraps up on Sunday, and it will mark Kay's first trip to Canada.
"I've never been out of the country," Kay said with a chuckle. "I'll definitely have to travel around a bit, especially after the season."
To make room for Kay on the 40-man roster, the Blue Jays designated Beau Taylor for assignment. Toronto plucked the 29-year-old catcher off waivers from the A's on Aug. 16, and he was promoted to the Blue Jays when rosters expanded Sunday.
Taylor, who hit .167 (4-for-24) in 10 games between Oakland and Toronto this season, was hitless in his one appearance with the Blue Jays before he was DFA.
Gurriel moves forward
Lourdes Gurriel Jr. participated in a short sim game on Friday at Tropicana Field one day after being scratched from activity due to soreness in his strained left quad. The Blue Jays' left fielder -- who has been on the injured list since Aug. 9 -- struck out once and drove a pitch to deep left field that he legged out as though it were a double.
Montoyo said the next step depends on how Gurriel feels Saturday. He's still not yet running full speed though, so it's looking more likely that he won't be activated at least until the Blue Jays return home to open a three-game set against the Red Sox beginning Tuesday.