15 MVP, Cy Young votes we'd like to have back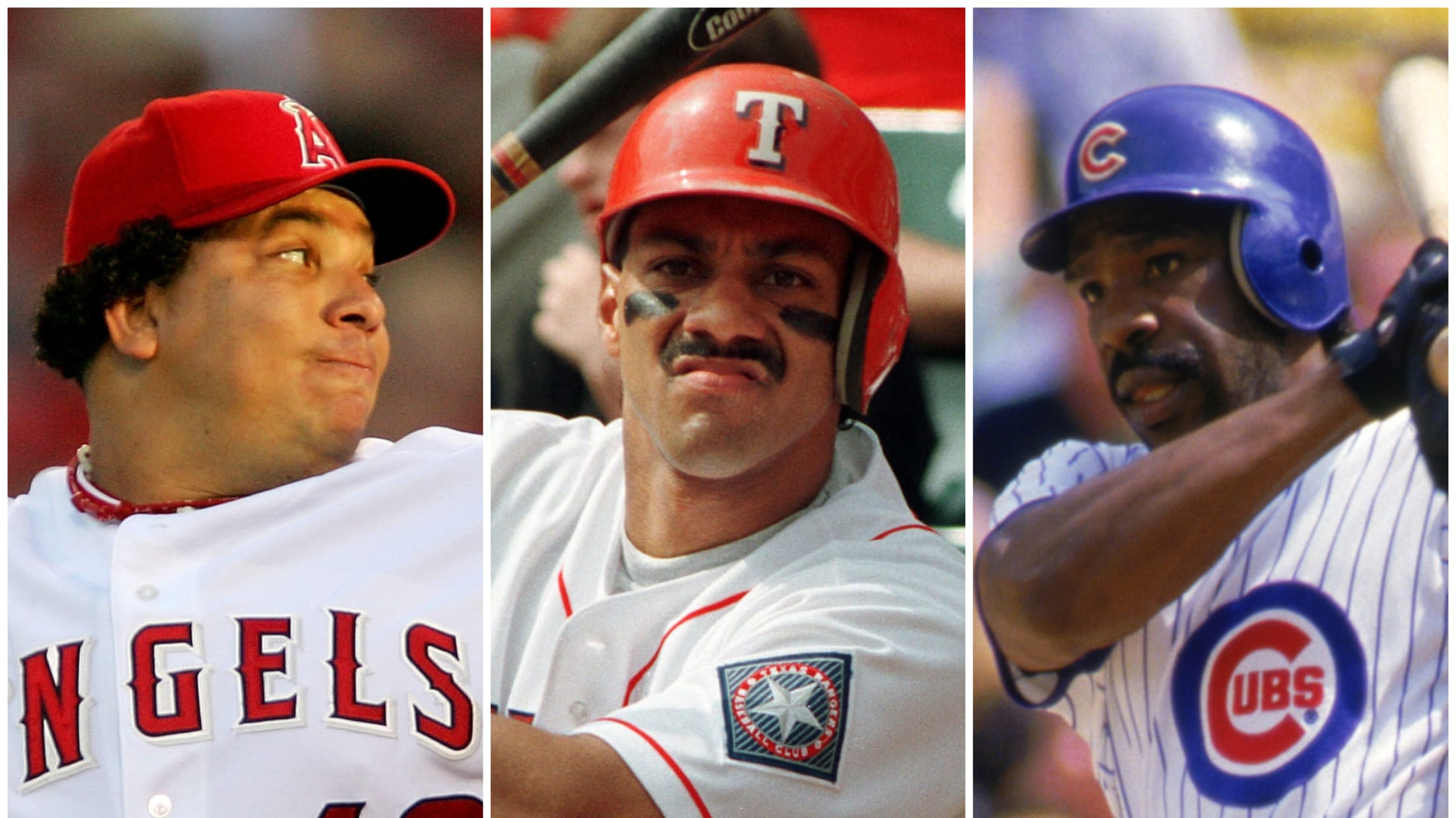 The BBWAA Award winners will be announced next week, and it's fair to say -- considering we've already seen who the finalists are -- there aren't going to be any real groaners. Every player whose name has been released is deserving of the honor. Reasonable people may reasonably disagree, but
The BBWAA Award winners will be announced next week, and it's fair to say -- considering we've already seen who the finalists are -- there aren't going to be any real groaners. Every player whose name has been released is deserving of the honor. Reasonable people may reasonably disagree, but no one will scream to the heavens if any of those finalists win. Nothing historically awful will happen no matter what.
But boy, have there been some groaners over the years. Today, we look at the 15 most confusing awards voting results in recent baseball history. These are definitely ones the voters would love to do over, and they would definitely look different if they were voted on today. Here they are, in reverse chronological order.
2007 National League MVP Award (full results)
Winner: Jimmy Rollins, PHI
Better choice: David Wright, NYM (fourth)
Rollins -- who led the NL in outs made -- will never be forgiven by Mets fans for stealing away Wright's best chance to get an MVP Award. Wright bested Rollins by 29 points in batting average, 72 points in on-base percentage and 15 points in slugging percentage, while the two each finished with 30 homers. Of course, Wright didn't lose the MVP because he wasn't good. He lost it because his team collapsed down the stretch. (This would happen again.)
2006 American League MVP Award (full results)
Winner: Justin Morneau, MIN
Better choice: Derek Jeter, NYY (second)
For all the talk of how much Jeter supposedly held the press in the palm of his hand, he never won an MVP Award from them … not even in 2006, which was one of his best seasons. Jeter hit .343, won the AL Gold Glove Award at shortstop, a premium defensive position, and scored 21 more runs than Morneau. But he lost to many empty Morneau homers.
2005 AL Cy Young Award (full results)
Winner: Bartolo Colon, LAA
Better choice: Johan Santana, MIN (third)
Another infamous groaner, the only thing that makes up for how bad this vote was is that we all get to now say Bartolo Colon won a Cy Young Award. However, the only reason Colon won was because he had 21 wins; Santana destroyed him in every other category (7.2 to 4.0 in Wins Above Replacement, 2.87 to 3.48 in ERA, 238 to 157 in strikeouts, 0.97 to 1.16 in WHIP).
2003 NL Cy Young Award (full results)
Winner: Eric Gagne, LAD
Better choice: Mark Prior, CHC (third)
Gagne had a historic season, not blowing a single save opportunity all year. He was still a closer, and it's going to be unlikely any closer ever wins a Cy Young again. This was Prior's incredible season (2.43 ERA, 245 strikeouts in 211 1/3 innings, 7.4 bWAR compared to 3.7 for Gagne) … even if it was one that may have cost him.
2002 AL MVP Award (full results)
Winner: Miguel Tejada, OAK
Better choice: Alex Rodriguez, TEX (second)
This was the era when the A's were beloved and A-Rod quite clearly was not -- and it would get worse on that front -- but Tejada was not even close to the player Rodriguez was that year and, frankly, most years. Rodriguez was a 10 fWAR player, compared to 4.5 fWAR for Tejada, and posted one of only 20 50-plus-homer, 140-plus-RBI seasons in history (only the sixth by an infielder) while still finishing runner-up.
2001 AL Cy Young Award (full results)
Winner: Roger Clemens, NYY
Better choice: Mike Mussina, NYY (fifth)
Clemens had the shiniest win-loss record. But according to fWAR, he was the third-best pitcher on his own team, behind Mussina and Andy Pettitte. Mussina threw more innings, was nearly a half-run better in ERA and even struck out one more batter than his more famous strikeout-artist teammate.
1999 AL MVP Award (full results)
Winner: Iván Rodríguez, TEX
Better choice: Pedro Martinez, BOS (second)
Martinez got more first-place votes than Pudge in what wasn't just Martinez's best season, but maybe one of the best pitching seasons in baseball history. But enough voters thought a pitcher should never win an MVP that he fell just short. Martinez was so good that year that he accrued 3.5 more bWAR than Rodríguez, despite appearing in 113 fewer games.
1998 NL MVP Award (full results)
Winner: Sammy Sosa, CHC
Better choice: Mark McGwire, STL (second)
Yes, yes, the Cubs made the playoffs and the Cardinals didn't. But seriously: Mark McGwire didn't win the MVP the year he hit 70 homers? Putting the dingers aside, "Big Mac" finished with nearly 100 more points of OBP and more than 50 points more slugging than "Slammin' Sammy."
1998 NL Cy Young Award (full results)
Winner: Tom Glavine, ATL
Better choice: Kevin Brown, SD (third)
Brown was, by a rather large margin, the best pitcher in baseball in 1998, topping the Majors in both FanGraphs (9.6) and Baseball-Reference (8.6) WAR. You wonder if he would have gotten some more Hall of Fame support had he ever won a Cy Young.
1996 AL MVP Award (full results)
Winner: Juan Gonzalez, TEX
Better choice: Ken Griffey Jr., SEA (fourth)
Griffey only won one MVP, the year after this one. But he deserved this one even more. This was the best fWAR that Griffey put up his whole career, and he outpaced Gonzalez by more than 6 fWAR, 24 points of OBP, 14 steals and even two homers.
1995 AL MVP Award (full results)
Winner: Mo Vaughn, BOS
Better choice: Albert Belle, CLE (second)
Belle had 11 more homers, 23 more runs scored and a slugging percentage that was 115 points higher than Vaughn. But occasionally he was rude to reporters!
1987 AL MVP Award (full results)
Winner: George Bell, TOR
Better choice: Alan Trammell, DET (second) or Wade Boggs, BOS (ninth)
Bell is also mocked a bit for his MVP, particularly when everyone would debate Trammell's Hall of Fame credentials and point out that he never won an MVP but should have. Trammell got on base much more than Bell (.402 to .352 in OBP), stole more bags and played better defense at a more premium position. But Boggs also hit .363 this year and led the Majors in fWAR (followed by Trammell right behind him), not that anyone was counting that back then.
1987 NL MVP Award (full results)
Winner: Andre Dawson, MON
Better choice: Ozzie Smith, STL (second)
Dawson's MVP is one of the most derided in baseball history -- oof, that .328 OBP -- but it is worth noting that while there were a lot of strong candidates, there was not an obvious No. 1. Smith had one of his best offensive seasons that year (.303 average, .392 OBP, 75 RBIs, 43 steals) and was of course his usual genius self in the field, and he finished second in the voting, so we'll go with him.
1985 NL MVP Award (full results)
Winner: Willie McGee, STL
Better choice: Dwight Gooden, NYM (fourth)
McGee was wonderful for that 1985 team, one that had been predicted to finish last in the NL East and was one Don Denkinger call away from a title. But Gooden's 1985 season (8.9 fWAR, 1.53 ERA, 2.13 FIP, 268/69 K/BB ratio) is one of the best pitching seasons of all time. We've since gotten over aversion to giving the MVP to starting pitchers, with Justin Verlander (2011) and Clayton Kershaw ('14) both recently winning, but Clemens ('86) was the only starter who claimed the award from 1972-2010.
1982 AL Cy Young Award (full results)
Winner: Pete Vuckovich, MIL
Better choice: Dave Stieb, TOR (fourth)
Bill James says Vuckovich might be the worst Cy Young selection of all time, and that 1.502 WHIP suggests as much. Whether that's true or not, Stieb deserved a Cy Young. He threw 66 more innings than Vuckovich with a lower ERA (3.25 to 3.34). Stieb deserved so much more than he got.