Beltre swings in sim game, return TBD
Rangers veteran out with calf injury; Cashner, Ross progress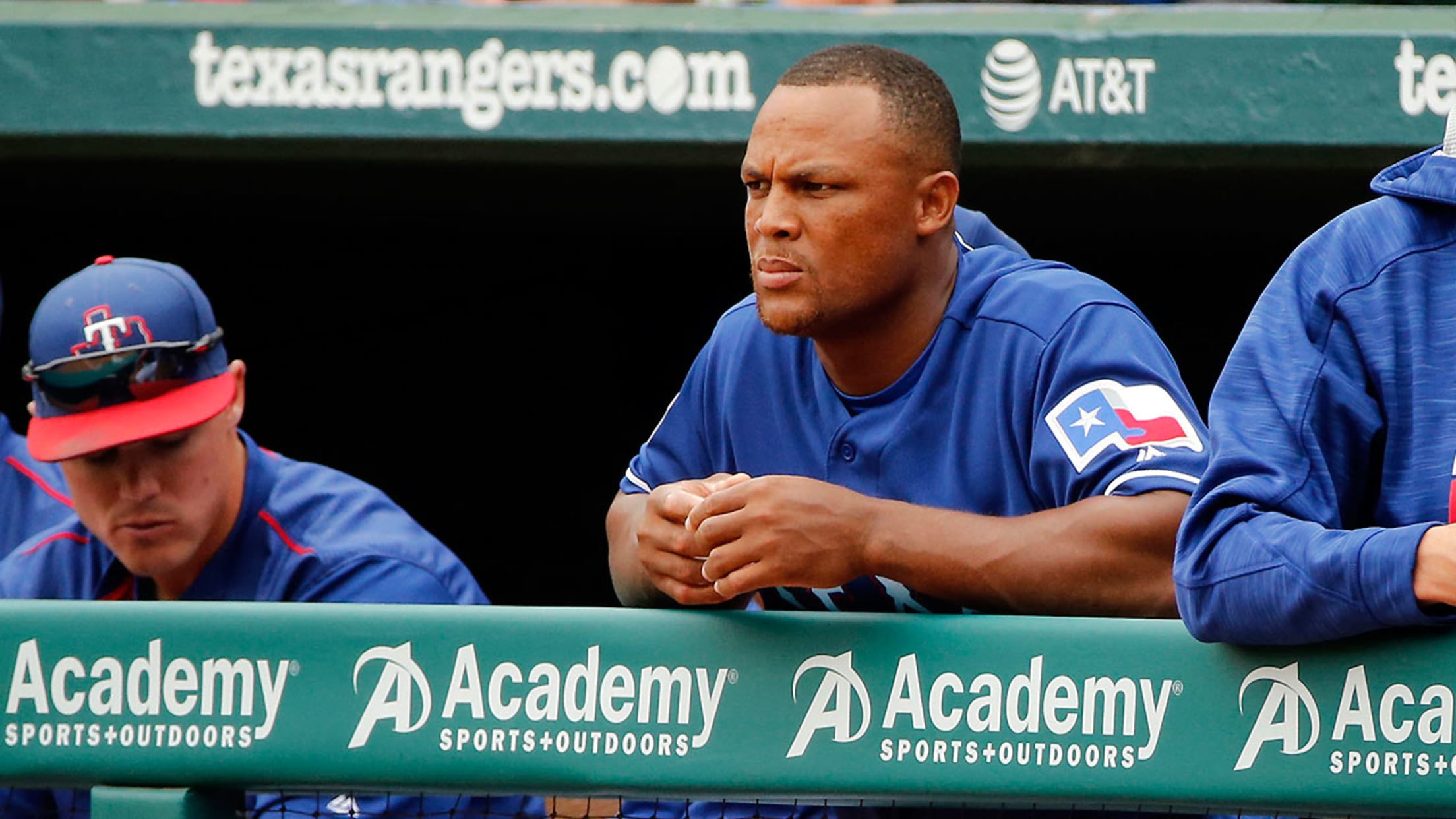 Adrian Beltre, who turned 38 on Friday, could benefit from a Minor League assignment before being activated from the DL. (AP)
ARLINGTON -- Rangers third baseman Adrian Beltre spent his 38th birthday on Friday shrouded in mystery.Beltre is on the disabled list with a tight right calf muscle and is eligible to be activated on Sunday. There is no word if that will happen or if he'll need a medical rehabilitation
ARLINGTON -- Rangers third baseman Adrian Beltre spent his 38th birthday on Friday shrouded in mystery.
Beltre is on the disabled list with a tight right calf muscle and is eligible to be activated on Sunday. There is no word if that will happen or if he'll need a medical rehabilitation assignment in the Minor Leagues.
"Let's see how he gets through today and then we'll decide what he is going to do tomorrow," manager Jeff Banister said before Friday's game.
Beltre faced Andrew Cashner in a simulated game on Wednesday and has been taking batting practice. The final test will be how well he can run, but the Rangers don't expect Beltre to be at full strength for a couple more weeks even if he is activated in the next few days.
Beltre hasn't played in a game since coming out of a March 26 game against the Dodgers during Spring Training after just one plate appearance. He had just 12 at-bats in Spring Training, plus 15 for the Dominican Republic in the World Baseball Classic.
Ross, Cashner continue to progress
Tyson Ross threw 45 pitches over three innings in an extended spring game in Surprise, Ariz. Ross is scheduled to stay in Arizona and throw Wednesday in another extended spring game.
Ross could get up to 60 pitches in that outing as he continues his recovery from offseason surgery for thoracic outlet syndrome in his right shoulder. After that, he could be assigned to the Minor Leagues on a rehab assignment.
That's where Cashner is headed. He is scheduled to pitch for Double A Frisco on Monday in his first rehab assignment. Cashner is scheduled to throw five innings and 75 pitches.
He could be activated the following Saturday and pitch against the Mariners. That is the first game the Rangers will need a fifth starter. But it's likely that he'll get at least one more start in the Minors.
Rangers beat
• Banister on the Rangers pitching against the Indians: "I'm not judging off three outings. Inside those outings has been some good stuff. We made their guy work also. We had chances to win all three, we didn't. It feels bad, looks bad. I feel our pitching staff is a really good pitching staff. I believe our pitching staff is going to be an exceptional pitching staff."
• Friday was also the birthday of Rangers traveling secretary Josh Shelton.
• Keone Kela had a pair of strikeouts in a scoreless inning for Triple-A Round Rock in the Express' season opener on Thursday. Right-hander R.J. Alvarez struck out the side in the 10th.