Cashner resumes throwing after biceps soreness
Right-hander, if healthy, is expected to start season in Rangers' rotation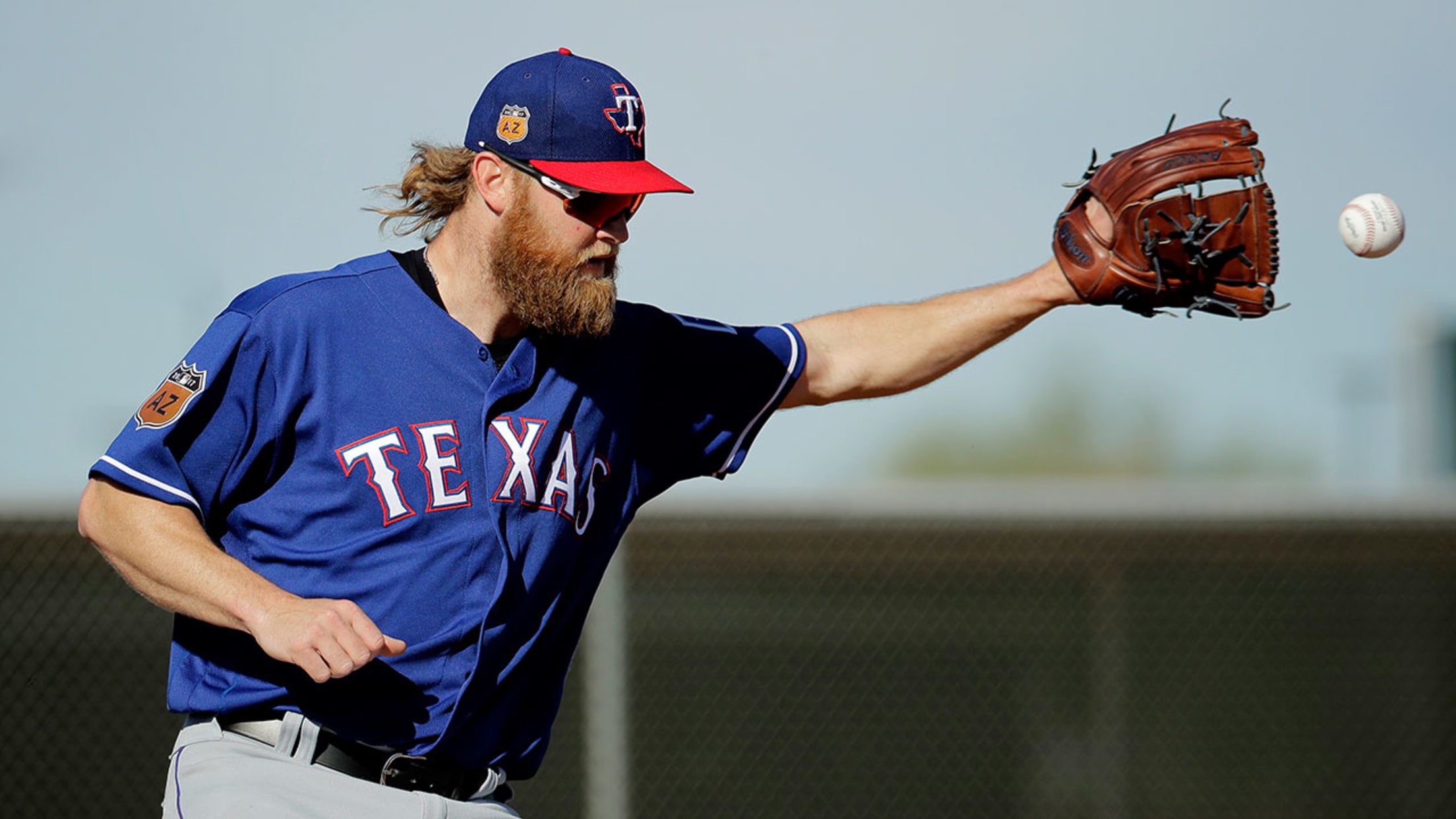 The Rangers signed Andrew Cashner to a one-year, $10 million contract during the offseason. (Getty)
SURPRISE, Ariz. -- Andrew Cashner, the Rangers' presumptive fourth starter assuming he's healthy, was given a positive prognosis by team physician Dr. Keith Meister on Friday, after the newly acquired right-hander had experienced biceps soreness over the past few days, assistant general manager Mike Daly said.Daly said Cashner played catch
SURPRISE, Ariz. -- Andrew Cashner, the Rangers' presumptive fourth starter assuming he's healthy, was given a positive prognosis by team physician Dr. Keith Meister on Friday, after the newly acquired right-hander had experienced biceps soreness over the past few days, assistant general manager Mike Daly said.
Daly said Cashner played catch at 120 feet Friday after Meister gave him the go-ahead, and the right-hander was set to throw again on Saturday. Cashner didn't need any imaging tests or injections Friday with Meister, Daly said.
"So far, so good," Daly said. "Meister felt good with what he saw in the evaluation, and 'Cash' felt good, so we were able to get him out there."
Cashner has not appeared in a game yet this spring. He experienced the biceps discomfort in a bullpen session earlier this week. The Rangers don't have a set timetable for when they expect to get Cashner into a game or simulated game, but the longtime National Leaguer and former TCU star is expected to earn a spot in the rotation after Texas signed him to a one-year, $10 million deal in the offseason.
Cashner is coming off a disappointing 2016 campaign in which he went a combined 5-11 with San Diego and Miami, posting a 5.25 ERA over 27 starts.
Dave Sessions is a contributor to MLB.com.