Gimenez hospitalized for ankle infection
Rangers backup catcher stays in Arizona for treatment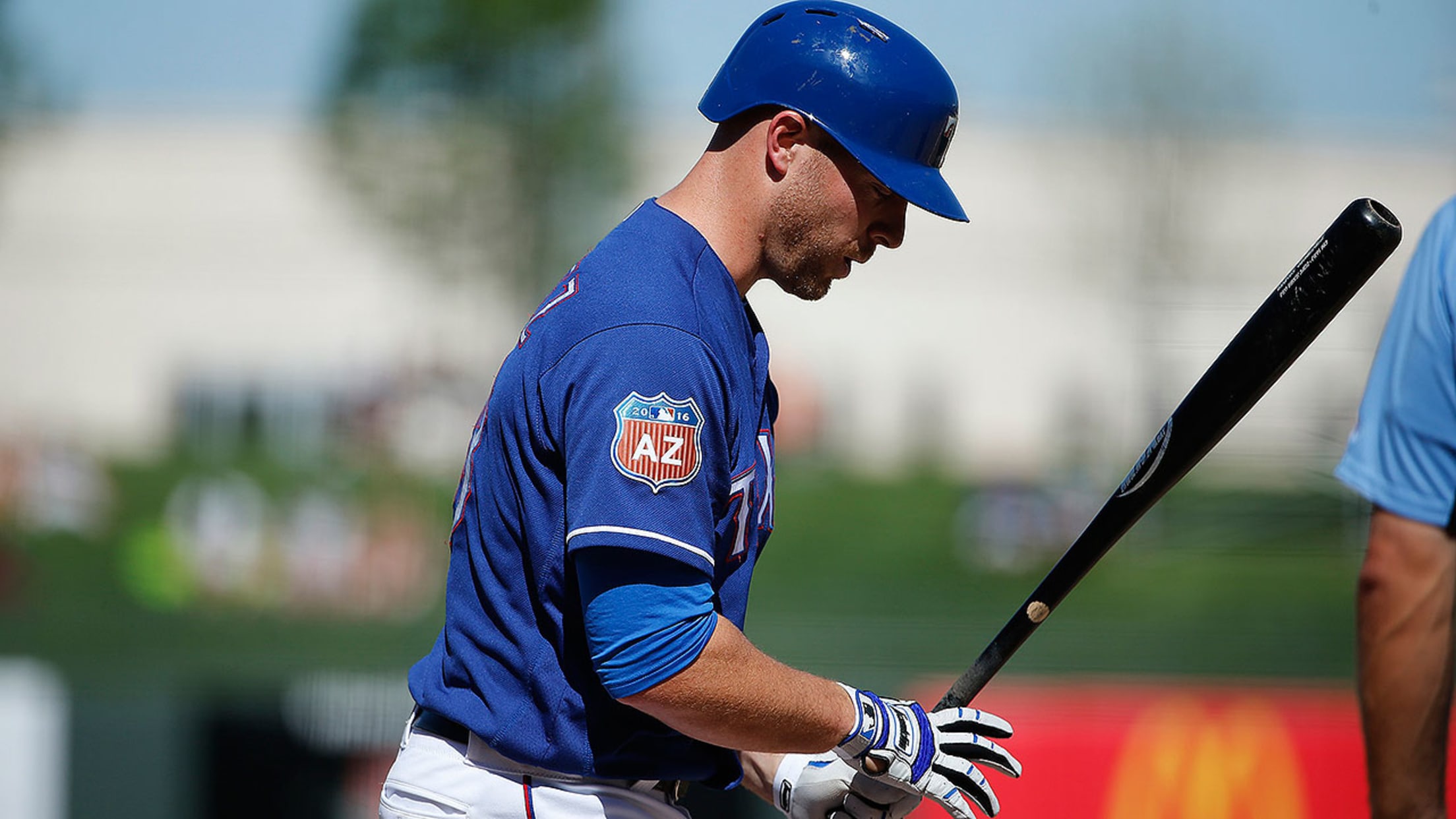 Rangers catcher Chris Gimenez was forced to stay behind in Arizona because of an infection in his left ankle. (AP)
ARLINGTON -- Rangers catcher Chris Gimenez was hospitalized Wednesday morning in Arizona for an infection in his left ankle and remained in the hospital Friday, having undergone more tests and procedures since the rest of the team returned to Texas.It was still unclear Friday what kind of infection it was
ARLINGTON -- Rangers catcher Chris Gimenez was hospitalized Wednesday morning in Arizona for an infection in his left ankle and remained in the hospital Friday, having undergone more tests and procedures since the rest of the team returned to Texas.
It was still unclear Friday what kind of infection it was or whether it was antibiotic-resistant or something less serious. Manager Jeff Banister's unofficial diagnosis was based on what he saw before Gimenez went to the hospital.
"The one thing I don't have on my wall is my degree -- M.D. -- but my fledgling degree told me that there was something wrong … it didn't look good," Banister said. "When you've got a body part that's swollen that much and that red, there's a real good chance that [doctors] are going to ask you to stay for a while."
Gimenez, 33, hit .255 in 36 games, including 32 starts, for the Rangers last season after being called up at the end of July. He hit .222 (6-for-27) with three doubles in 14 Spring Training games, but might be headed to the disabled list to start the season. The Rangers traded for Bryan Holaday on Tuesday to fill the backup catcher role.
Worth noting
• Holaday played for the Rangers for the first time in Friday night's exhibition game with the Indians. He will probably play again Saturday, Banister said. Holaday caught starter Colby Lewis and will likely catch Lewis' first start of the regular season next Wednesday in the Rangers' third game of the season.
• Banister has added yet another piece of memorabilia to his cozy office at Globe Life Park: a letter from President George W. Bush congratulating Banister on winning American League Manager of the Year in his first year as the Rangers' skipper last season. "Whether it's a sitting president, whether it's a former president, any time you get a handwritten note, it's pretty special," Banister said.
Dave Sessions is a contributor to MLB.com.