Hamels nominated for Clemente Award
Rangers left-hander is proud of work his foundation has been able to achieve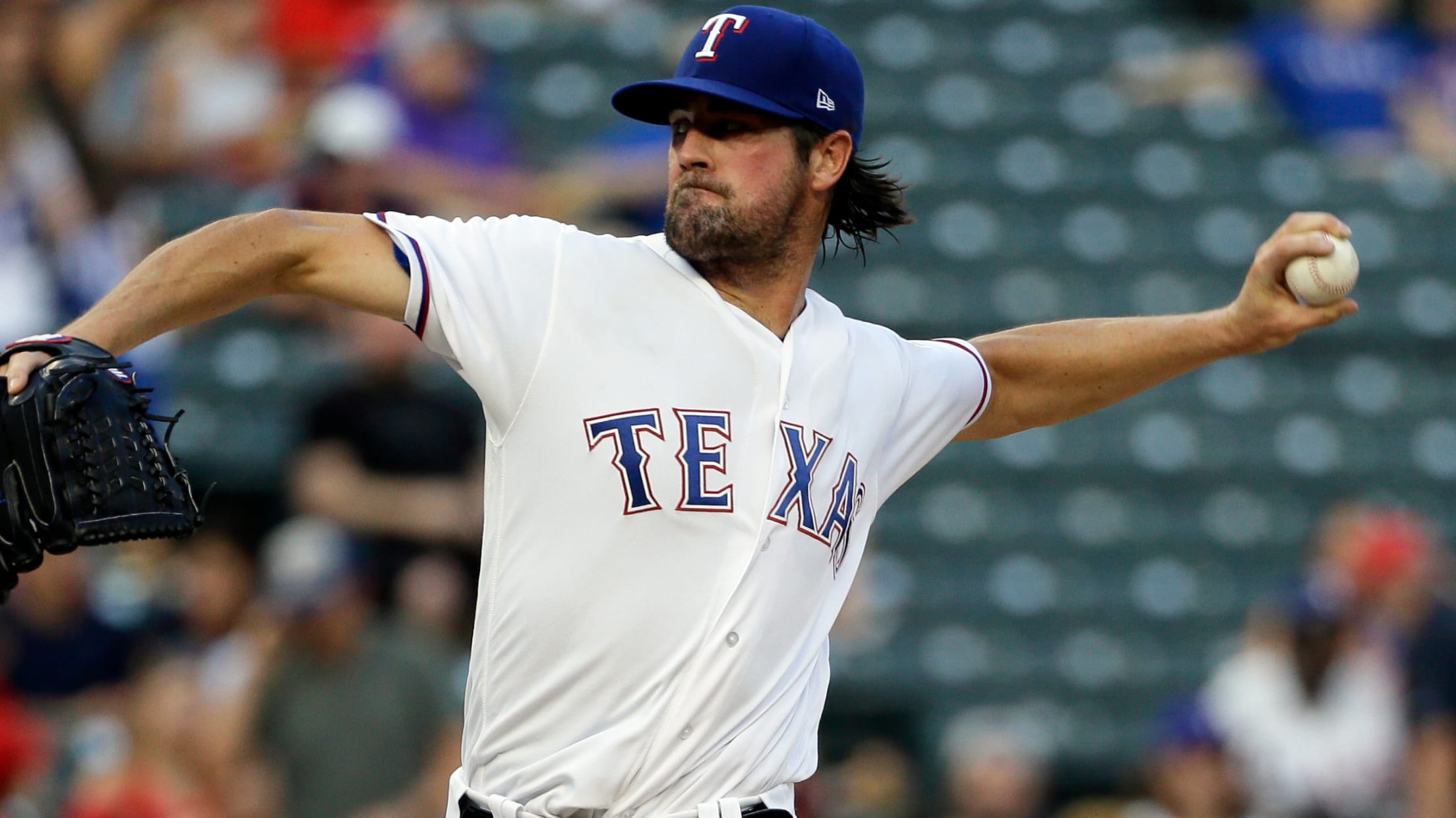 For his work with The Hamels Foundation, Cole Hamels is the Rangers' nominee for the 2017 Roberto Clemente Award. (AP)
ATLANTA -- Educational outreach has meant a great deal to Cole Hamels. On Tuesday, he was recognized for his work after being named as the Rangers nominee for the 2017 Roberto Clemente Award.Hamels, along with his wife, Heidi, started The Hamels Foundation in 2009 and has raised more than $3.9
ATLANTA -- Educational outreach has meant a great deal to Cole Hamels. On Tuesday, he was recognized for his work after being named as the Rangers nominee for the 2017 Roberto Clemente Award.
Hamels, along with his wife, Heidi, started The Hamels Foundation in 2009 and has raised more than $3.9 million to support education efforts around the world. Hamels has helped students receive grants, scholarships and financial assistance to schools and non-profits. He also has helped U.S. military veterans with his Operation 35 ticket program.
"It's always a tremendous honor to be recognized for what we do outside of the baseball field," Hamels said. "What I have been able to do with my wife and The Hamels Foundation is great with all the good we have been able to create."
Hamels has helped support education efforts in Philadelphia, Missouri and Texas, and he recently built a school in the Mulanje District of Malawi, Africa. The school features 16 classrooms as part of a $2.5-million educational project.
The project helps provide teachers assistance, student medical treatment and a place to fellowship together. The school opened in 2015 and has been helpful to the community. Hamels and his wife have visited several times to continue to give back.
"The goal was to give back to an area that has suffered the most and didn't have the opportunities that we have in the United States," Hamels said. "... It's an incredible experience, and there are always ways to do it. I feel like we did it the right way and we didn't do it by ourselves."
Several supporters and donors have helped within his foundation, as well, and Hamels said it shows that the foundation's growth has been all about giving back to others.
"We aren't a very large foundation, but we have tremendous workers that work very diligently to make sure we get everything done that we are expecting to do," Hamels said.
Hamels' leadership has been felt by his teammates on and off the field. He has been described by several as someone that leads by example and that has helped others throughout his career.
"I think that the job he does as a human being in the community is huge," Rangers shortstop Elvis Andrus said. "He is a great teammate, and if you get to know him, he is a better human being than a pitcher. He loves to help everybody in the clubhouse and is a leader every time he steps on the field."
Hamels will be honored as the Rangers' nominee during a pregame ceremony on Friday at Globe Life Park. The winner will be selected from a blue ribbon panel and fans will get the chance to help count towards one vote. Fans can vote online from October 2 to October 6.
The Roberto Clemente Award was started officially in 1973 after the "Commissioner's Award" was given out for two years (1971-1973) and replaced. It is to recognize the work of the Hall of Famer and 15-time All-Star.
Hamels has a chance to become the first pitcher to win the award since Clayton Kershaw in 2012.
"I want people to see that wherever you are in the world, someone can make an impact," Hamels said.
Jaylon Thompson is a reporter for MLB.com based in Atlanta who covered the Rangers on Tuesday.