Rangers raise awareness of prostate cancer
Team wearing special blue hats during weekend series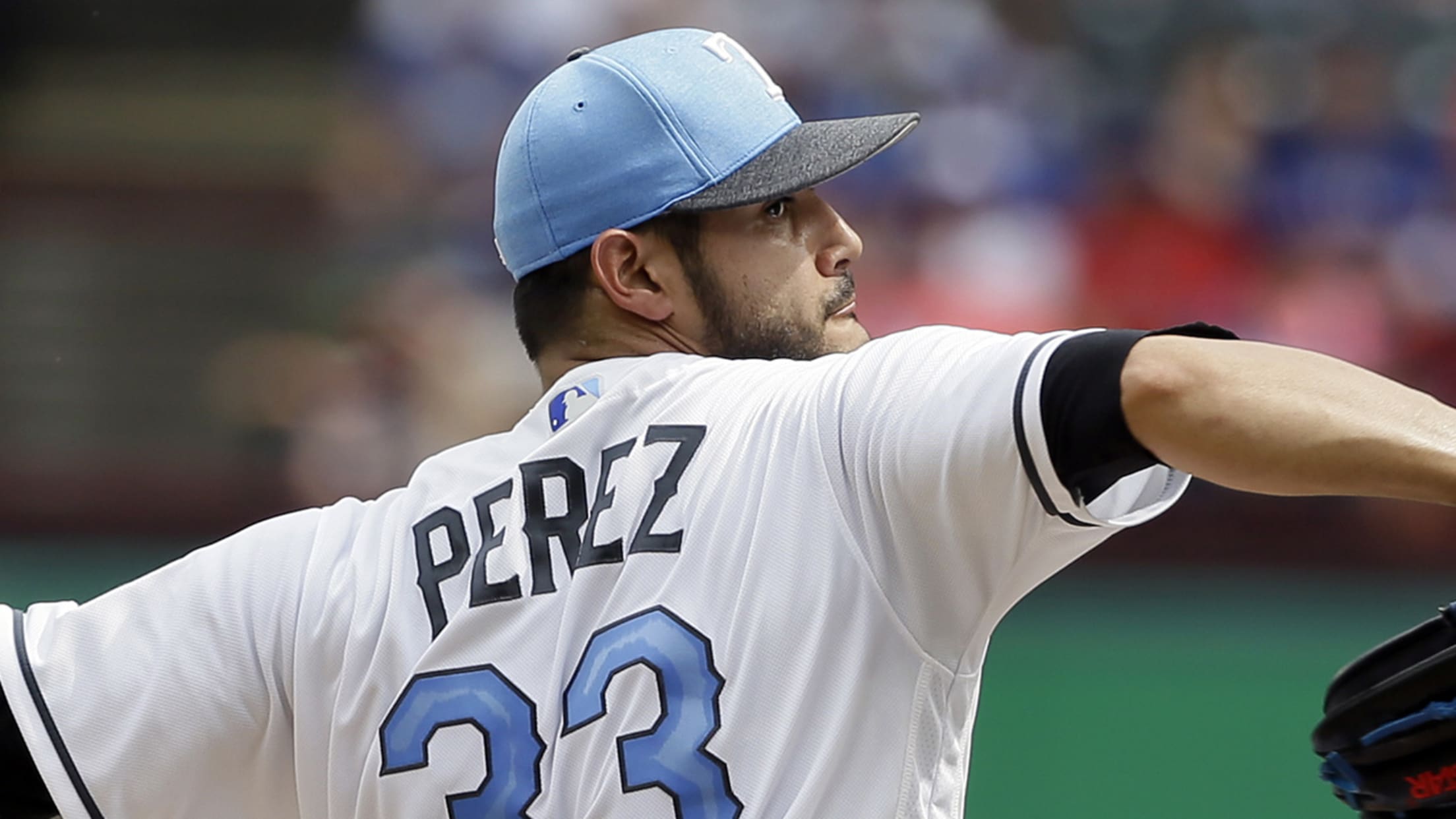 Rangers' pitcher Martin Perez wore a special light-blue cap during his start Saturday, as teams raised awareness and funds to fight prostate cancer. (AP) (Tony Gutierrez/AP)
ARLINGTON -- To raise awareness for prostate cancer and to raise funds for research, teams around Major League Baseball are incorporating the color blue this weekend into uniforms and certain pieces of equipment along with some other accessories.During the two Father's Day Weekend games against the Mariners, the Rangers will
ARLINGTON -- To raise awareness for prostate cancer and to raise funds for research, teams around Major League Baseball are incorporating the color blue this weekend into uniforms and certain pieces of equipment along with some other accessories.
During the two Father's Day Weekend games against the Mariners, the Rangers will take the field wearing powder-blue hats, socks and wristbands, and the jerseys will have blue lettering along with the blue ribbon on the upper-left corner.
:: Father's Day 2017 ::
Every Major League team will similarly be using blue-themed elements when they play as well. Major League Baseball is donating all royalty payments from sales of the specially themed hats and jerseys to the Prostate Cancer Foudation and Stand Up to Cancer.
On Father's Day, all 30 teams and their broadcasting partners will be sharing baseball memories of their fathers on social media using the hashtag #MLBDads, and fans are encouraged to do so as well.
The Rangers and Mariners square off for their series finale at 2:05 p.m. CT.
Sam Butler is a reporter for MLB.com based in Texas.