Rangers' Youth of the Year to attend World Series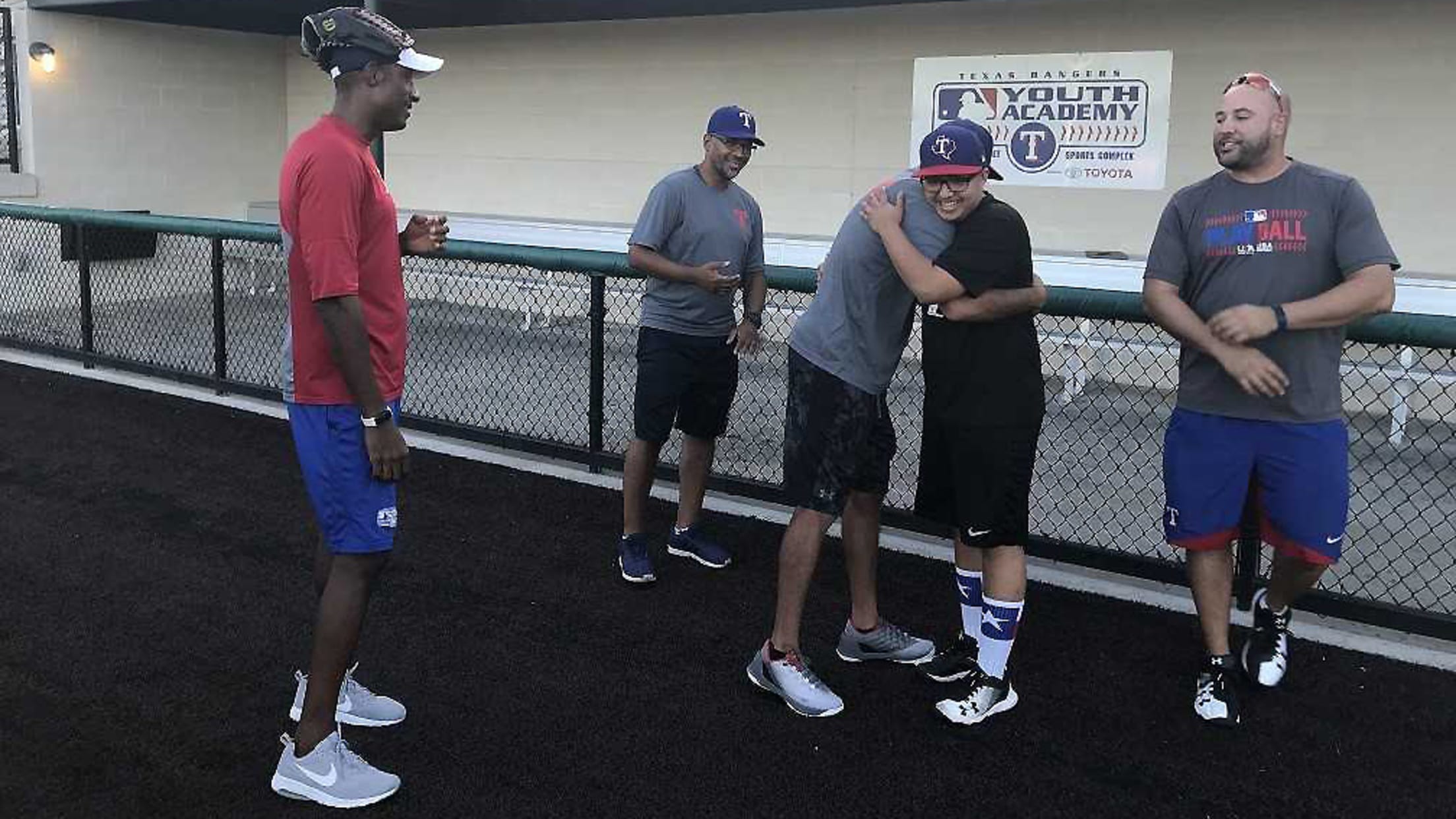 ARLINGTON -- The Rangers are sending Miguel Perez Torres to the World Series in recognition of his hard work at the Texas Rangers MLB Youth Academy at Mercy Street Sports Complex.Torres, 16, who plays for the Pinkston Vikings baseball team, has been selected as the Academy's Youth of the Year
ARLINGTON -- The Rangers are sending Miguel Perez Torres to the World Series in recognition of his hard work at the Texas Rangers MLB Youth Academy at Mercy Street Sports Complex.
Torres, 16, who plays for the Pinkston Vikings baseball team, has been selected as the Academy's Youth of the Year and will attend Game 4 of the World Series courtesy of Major League Baseball. The honor was presented to him by Academy director Juan Leonel Garciga and other members of the coaching staff.
"I'm very excited that I was chosen. I didn't actually know there was an award for that," Torres said.
A Youth of the Year was selected from each of the eight MLB Youth Academies across the country.
"Miguel is a very coachable player who is always looking for ways to improve his game," Garciga said. "He's the player who will go out of his way to help pick up equipment and also ask for additional ground balls at third base. Since the beginning of the year, you would have been hard pressed to come out to the Academy and not see Miguel. His attitude is what you look for when putting together a winning team."
Torres said he will be accompanied by his sister.
"It's crazy," Torres said. "I've never gone to a postseason game, but I've gone to a few Rangers games thanks to them, as well. They've also invited me to some of those. I'm very excited to go. I've been coming out since January and played all my high school games here. It's been very fun and a very good experience for me. My teammates, my coaches and the front office here, they've helped a lot.
"They're always here giving us water, anything we need. They help me out. One time I didn't have turf shoes, and they gave me some turf shoes. It was very special. I want to thank them."