Rangers statement on George H.W. Bush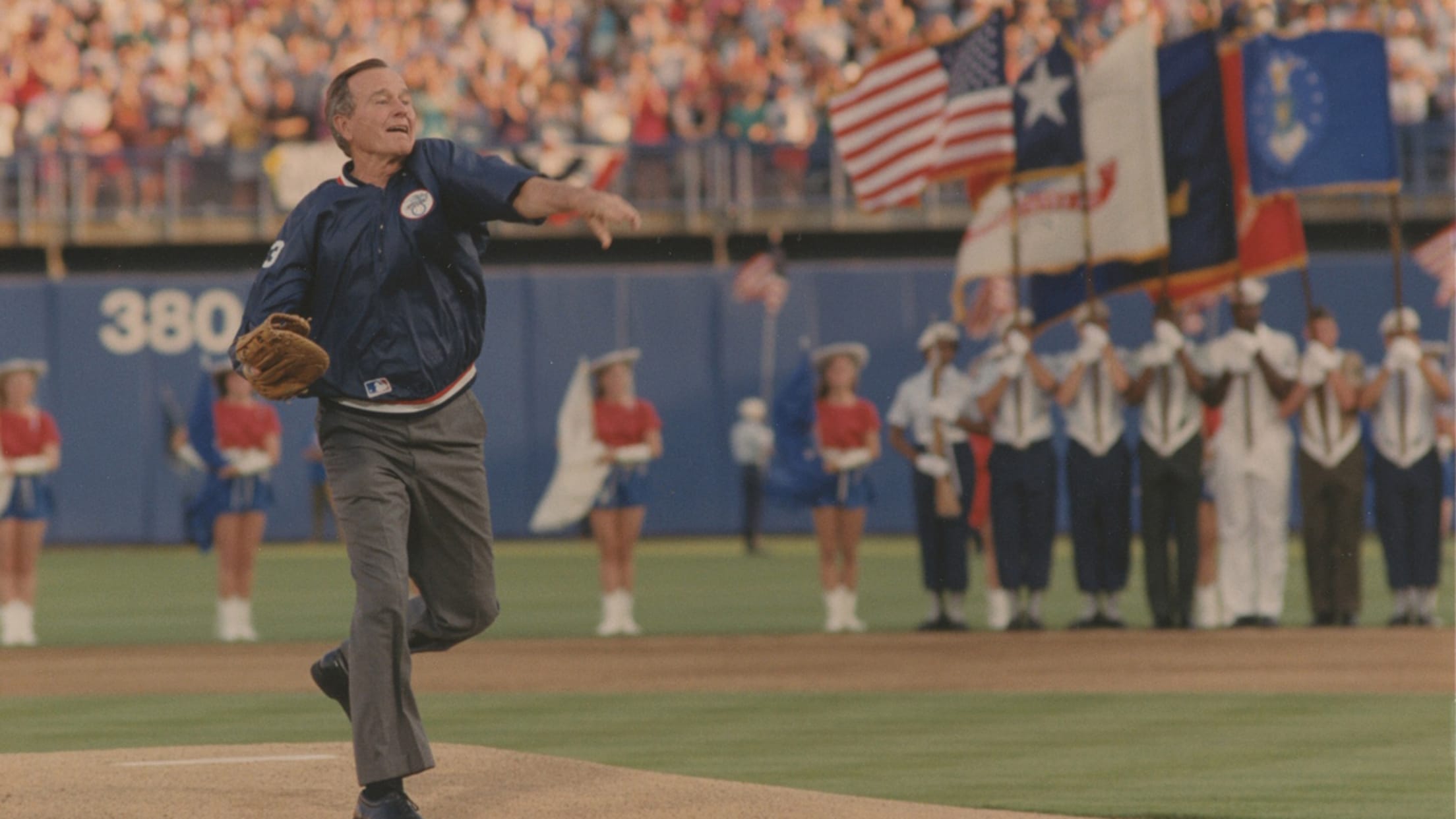 The Rangers released the following statement on the passing of President George H.W. Bush on Friday night. The 41st President of the United States was the father of George W. Bush, who was the Rangers' managing general partner from 1989-94 before becoming Governor of Texas and the 43rd President.The Texas
The Rangers released the following statement on the passing of President George H.W. Bush on Friday night. The 41st President of the United States was the father of George W. Bush, who was the Rangers' managing general partner from 1989-94 before becoming Governor of Texas and the 43rd President.
The Texas Rangers are deeply saddened at the passing of President George H.W. Bush late Friday evening.

The Rangers had the honor and privilege of welcoming President Bush to games in Arlington on a number of occasions. He threw out the ceremonial first pitch on opening day at Arlington Stadium on April 8, 1991 and attended several games once The Ballpark in Arlington opened in 1994.


One of the most memorable first pitch ceremonies in the park's history featured the 41st and 43rd Presidents of the United States prior to Game 4 of the World Series on October 31, 2010. President Bush's love of baseball was evident on each and every visit.

The Rangers organization sends its deepest condolences to the Bush family as we join people everywhere in mourning the loss of a truly great American.