Scheppers likely won't be ready for opener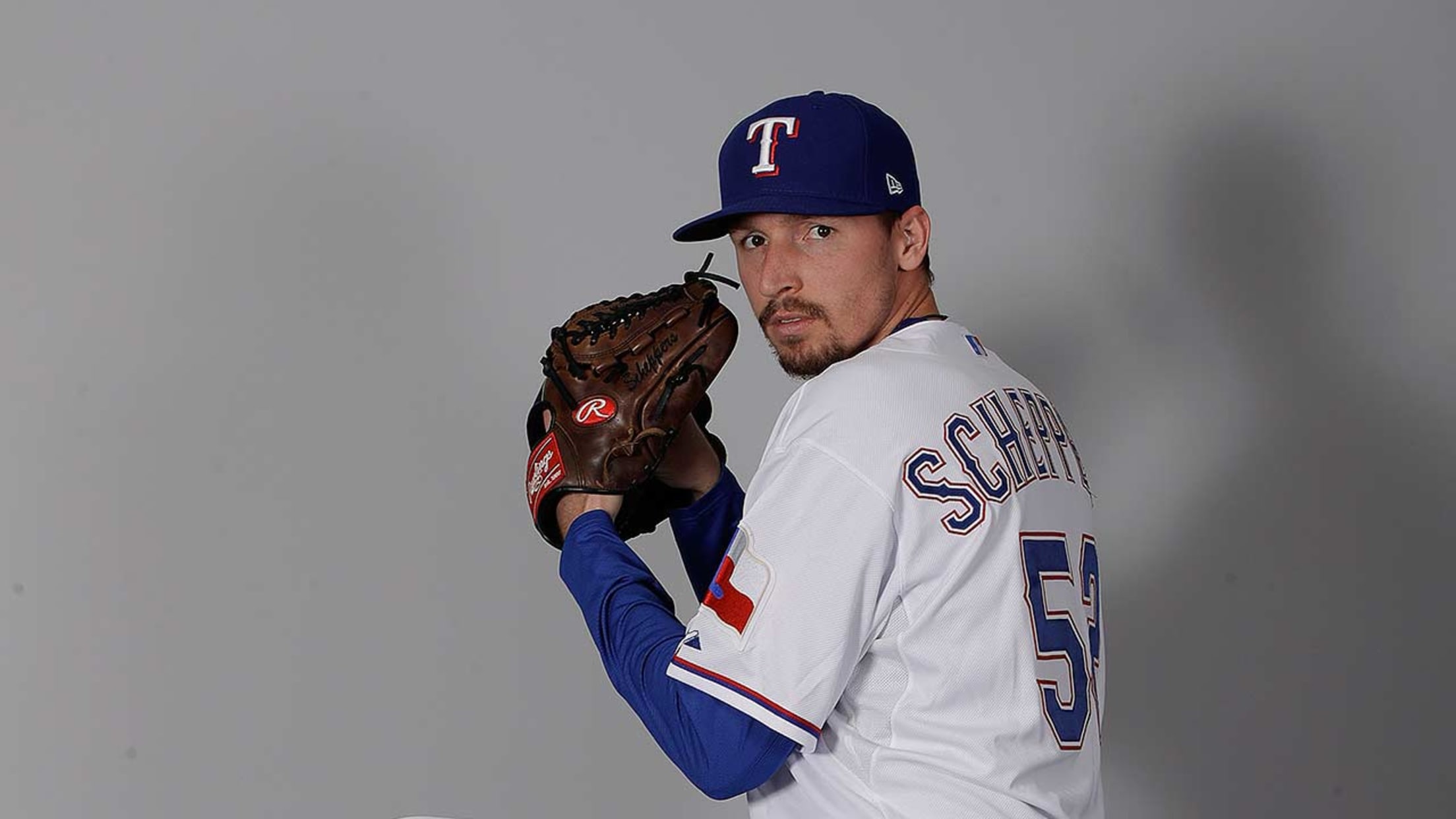 Tanner Scheppers said he may seek a second opinion if his abdominal discomfort persists. (AP)
SURPRISE, Ariz. -- The Rangers' Opening Day bullpen is not likely to include right-hander Tanner Scheppers.The righty has been set back by a strained abdominal muscle, and manager Jeff Banister said it will be "challenging" for Scheppers to make the Opening Day roster.Scheppers was supposed to pitch in a game
SURPRISE, Ariz. -- The Rangers' Opening Day bullpen is not likely to include right-hander Tanner Scheppers.
The righty has been set back by a strained abdominal muscle, and manager Jeff Banister said it will be "challenging" for Scheppers to make the Opening Day roster.
Scheppers was supposed to pitch in a game on Tuesday, but he was scratched while still dealing with his strained muscle. Scheppers said he may seek a second opinion if the problem persists.
"It's still uncomfortable," Scheppers said. "It's something, I've got to get it right. I wouldn't be fully comfortable throwing in a game."
The Rangers are expected to have an eight-man bullpen to start the season, including closer Sam Dyson, right-handers Matt Bush, Jeremy Jeffress, Tony Barnette and Keone Kela, and left-hander Alex Claudio. Rule 5 Draft pick Mike Hauschild has also pitched his way onto the team. That leaves one spot open for possibly left-hander Dario Alvarez or right-hander Jose Leclerc.
Leclerc is one of the hardest throwers in camp, but the challenge has been to throw strikes. He struck out 15 and walked 13 in 15 innings for the Rangers last season. He has averaged 9.82 strikeouts and 5.04 walks per nine innings in the Minors.
"Big fastball ... breaking ball and changeup are swing and miss," Banister said. "I would say he's increased his strike throwing. There are still times he gets sideways, but this spring he has been able to get back into it."
Martinez optioned to start
Right-hander Nick Martinez has been optioned to Triple-A Round Rock, where he will pitch out of the rotation. Martinez is still scheduled to pitch for the Rangers on Saturday against the Royals.
Martinez had an 8.66 ERA for the spring, but he came on strong in the end. In his final two starts, he allowed three runs, two earned, over 9 1/3 innings. He struck out nine and did not walk a batter.
The Rangers don't need a fifth starter until April 15. Martinez could be an option at that time if Andrew Cashner is not ready to come off the disabled list.
Rangers beat
• Cashner, who is recovering from soreness in his right biceps muscle, is scheduled to pitch 3-4 innings in Friday night's game against the Royals in Arlington. He will follow Cole Hamels on the mound.
• Shin-Soo Choo was scratched from Wednesday's game so he could get some dental work done.
• Ryan Rua was away from the team and back in Ohio where his wife, Courtney, gave birth to a son, Rowan.
• The next step for right-hander Tyson Ross as he continues his recovery from offseason shoulder surgery will be a 30-pitch simulated game on Saturday in Arlington.
• Yu Darvish was originally scheduled to pitch in a Minor League game on Wednesday, but he instead just played catch. Darvish will have a heavy bullpen session on Friday in preparation for Monday's Opening Day start against the Indians.