Rare Hague homer a game-winner for Twins
Minor League journeyman has yet to go yard in the bigs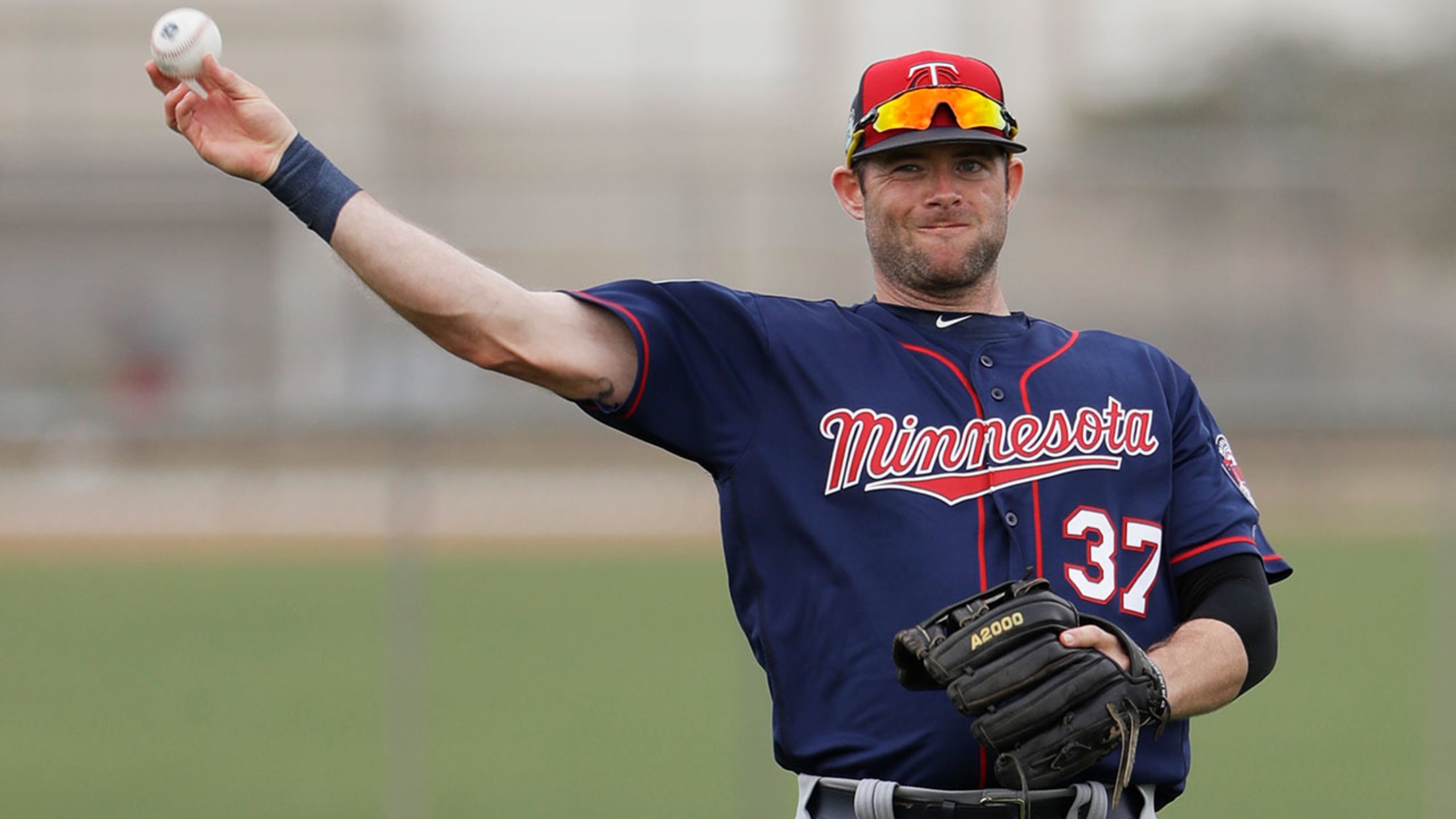 Matt Hague signed a Minor League contract with Minnesota in December. (AP)
WEST PALM BEACH, Fla. -- Matt Hague made his first home run of the Grapefruit League a meaningful one. Hague hit the first pitch he saw from Nationals' reliever Leonardo Reginatto, a changeup that he drilled well over the left-field fence on a line. The two-run homer broke a 2-2
WEST PALM BEACH, Fla. -- Matt Hague made his first home run of the Grapefruit League a meaningful one. Hague hit the first pitch he saw from Nationals' reliever Leonardo Reginatto, a changeup that he drilled well over the left-field fence on a line. The two-run homer broke a 2-2 tie in the top of the eighth inning and propelled the Twins to a 4-2 win Sunday at The Ballpark of the Palm Beaches.
"Just trying to be aggressive on the first pitch and put a good swing on it," said Hague, who has yet to hit his first home run in a Major League regular season game. "Still waiting on that one."
It was his eighth career Spring Training homer. The other seven all came during the 2012 camp with Pittsburgh.
Hague said he knew he tagged it pretty well, but with a strong breeze blowing, he wasn't sure it would get out.
"It's just one of those where you put your head down and start running and wait to see what happens," he said. "I was just trying to stay center, stay middle, and stay within myself. [The pitch] showed up where I was looking, so it worked out good."
• Spring Training: Info | Tickets | Schedule | Gear
The 31-year-old signed as a free agent with the Twins in December. He has three years of Major League experience with Pittsburgh and Toronto. Over nine Minor League seasons, Hague has belted a total of 85 homers.
Drafted in the 11th round by the Cleveland Indians in 2007, Hague did not sign and was chosen the following year by the Pirates in the ninth round. He appeared in just 33 games with Pittrsburgh over two seasons ('12, '14) and was picked up on waivers by the Blue Jays, where he played in 10 games during the '15 season.
Glenn Sattell is a contributor to MLB.com.