Adeiny talks active; Rays the front-runners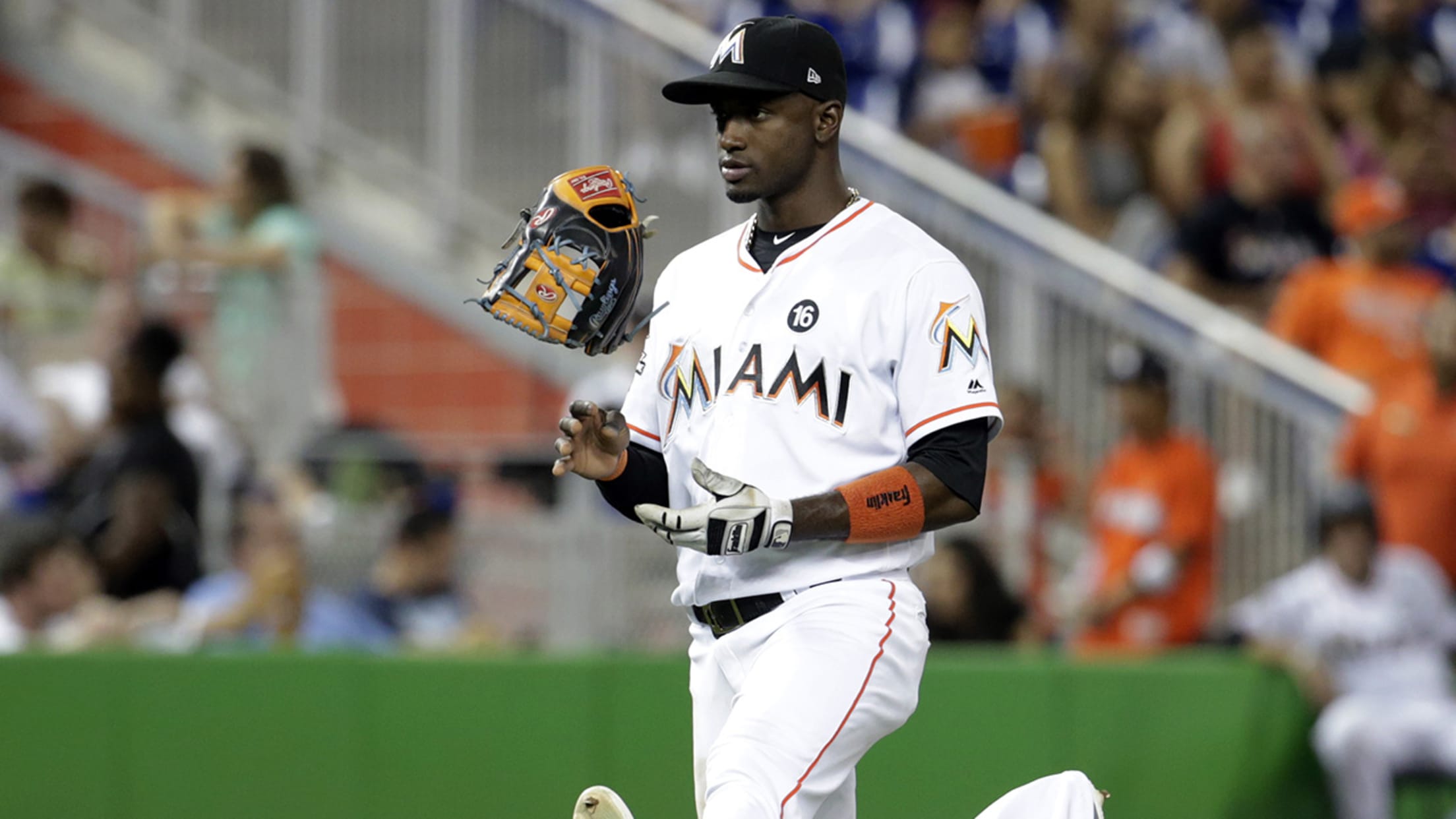 Adeiny Hechavarria is arbitration-eligible in 2018, and eligible for free agency in 2019. (Lynne Sladky/AP)
MIAMI -- The Marlins remain in discussions with multiple teams regarding Adeiny Hechavarria, but the Rays are believed to be the front-runners for the 28-year-old shortstop.According to sources, Miami is hoping to deal Hechavarria for one or perhaps two pitching prospects, and is seeking to get a deal done before
MIAMI -- The Marlins remain in discussions with multiple teams regarding Adeiny Hechavarria, but the Rays are believed to be the front-runners for the 28-year-old shortstop.
According to sources, Miami is hoping to deal Hechavarria for one or perhaps two pitching prospects, and is seeking to get a deal done before Tuesday's series opener with the Mets at Marlins Park.
Hechavarria has been on the 10-day disabled list since May 10 with a strained left oblique and is currently on rehab assignment with Class A Advanced Jupiter.
If Hechavarria is not moved before Tuesday, the club likely would reinstate him from the DL, which means a corresponding move would also have to be made.
Hechavarria is making $4.35 million this season, and the Marlins would like to clean his remaining salary for this year off their books. A two-time Gold Glove finalist, Hechavarria is arbitration-eligible in 2018, and eligible for free agency in 2019.
Hechavarria has appeared in 20 games this season, and has twice been on the DL with a strained left oblique. His slash line is .277/.288/.385, with one home run and six RBIs.
Since Hechavarria has been out, the Marlins have gotten a good look at shortstop prospect JT Riddle. The club is committed to giving Riddle a shot at being their everyday shortstop.
Born in Cuba, Hechavarria was acquired by the Marlins after the 2012 season in a 12-player trade with the Blue Jays.