Rays' prospect Stanek on cusp of a dream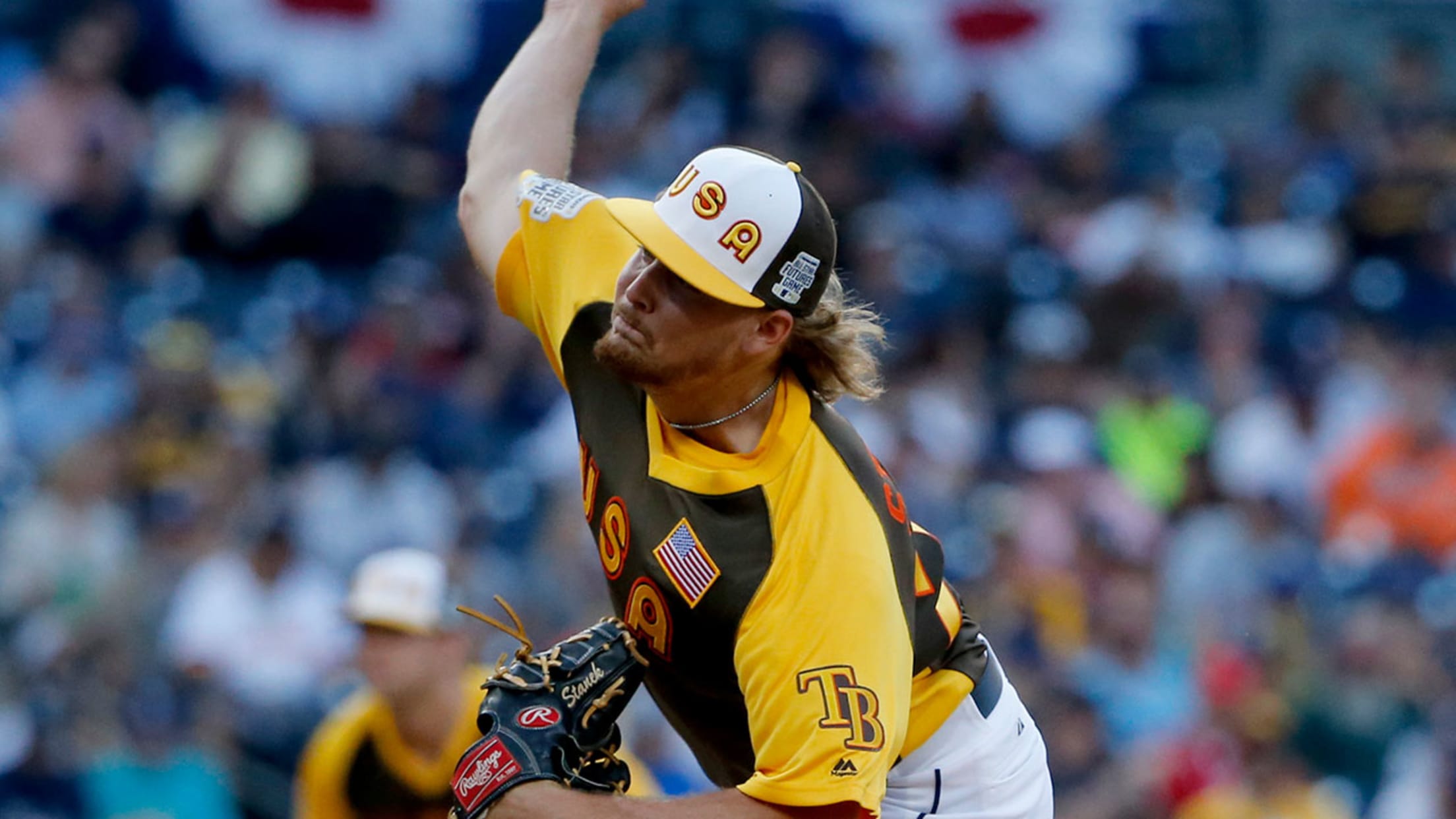 Pitcher Ryne Stanek was the 13th-ranked prospect in the Rays' organization in 2016. (AP)
PORT CHARLOTTE, Fla. -- Since he was taken by the Rays in the first round of the 2013 Draft, Ryne Stanek has bided his time in the Minors and waited for his break. This spring, it appears the wait may nearly be over."It's been a long road," he said. "[I]
PORT CHARLOTTE, Fla. -- Since he was taken by the Rays in the first round of the 2013 Draft, Ryne Stanek has bided his time in the Minors and waited for his break. This spring, it appears the wait may nearly be over.
"It's been a long road," he said. "[I] definitely had to be patient."
Patience has been an acquired taste for the St. Louis native, who's named after Cubs Hall of Fame second baseman Ryne Sandberg because, "My dad liked the way he played."
• Spring:Info | Tickets | Schedule | Gear
Pitching is this Ryne's ticket to the Majors, following a bumpy road in the Minor Leagues.
The 29th-overall Draft pick came out of the University of Arkansas as one of the top prospects, but before he could build any momentum, Stanek endured hip surgery in his first Minor League season. Playing professional baseball, he found, was a far cry from life in college.
"It's been a lot different," Stanek said. "A lot more [is] focused on individual development [as] opposed to college, where it's all about winning all the time so everybody can go home happy."
After struggling as a starter during his first two seasons in the Minors, Stanek moved to the bullpen, which wasn't love at first sight. But Stanek possesses one of the biggest arms in the Rays' organization, and impressed manager Kevin Cash last spring anyway, by throwing 100 mph in a game against the Tigers. He was ranked 13th overall on the 2016 Rays' prospect list.
"I initially wasn't super excited about [being a reliever], but then I realized whatever I need to do to get myself there," Stanek said. "They think that's the best route, then I'm all for it. It's been an interesting transition, because I've had to learn how to get my body ready every day as opposed to getting that set time off. It's been fun."
The bullpen could prove to be Stanek's true calling, as his size -- 6-foot-4 and 180 pounds -- along with his fastball, make him a prototypical prospect.
"Being in the bullpen [and] throwing a shorter period of time definitely allows [me] to kind of get after it a little bit more, and not try to hold anything back for your sixth or seventh inning if you're going to be out there," he said. "If you're able to go out there for one inning, it's nice to kind of be a little more aggressive."
Stanek is a longshot to make the Rays' Opening Day roster, but could make his Major League debut later this season.
"It's something that I've tried to prepare for all offseason: To give myself an opportunity to even compete for a spot," he said. "That's all I'm trying to do, go out there and do everything I can and take it one pitch at a time."
Mike Nabors is a contributor to MLB.com based in Tampa Bay.