Rays respect Royals' ability, relentlessness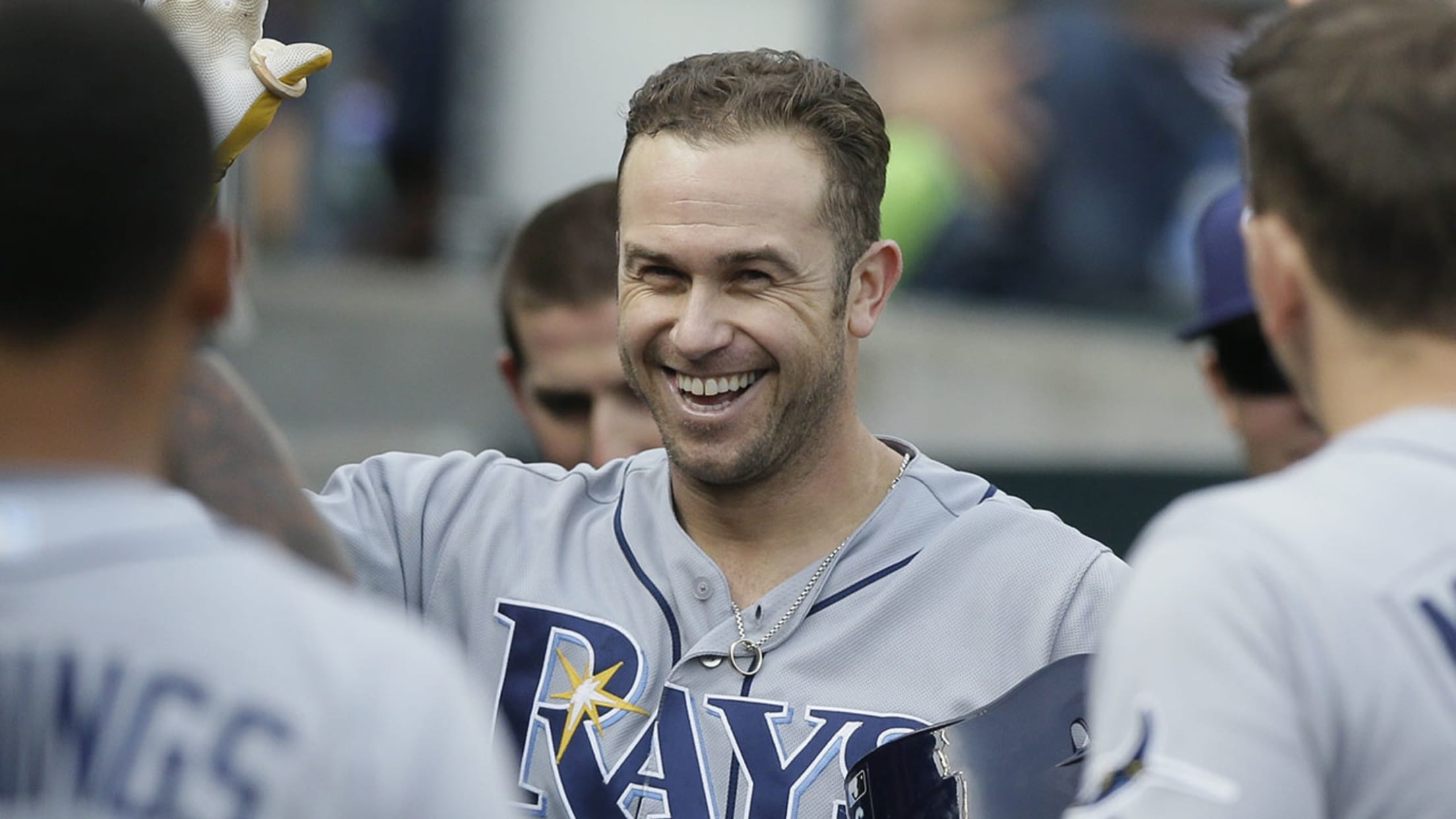 Evan Longoria and his Rays teammates have a lot of respect for the World Series Champion Royals: "They know how to win together. And I think that's why they've had so much success." (AP) (Carlos Osorio/AP)
KANSAS CITY -- Rays player are no different from other Major Leaguers, they respect talent and desire. So they love the way the defending World Champion Royals go about their business."I was just looking at their lineup not too long ago and pointing out to [Rays manager Kevin] Cash that
KANSAS CITY -- Rays player are no different from other Major Leaguers, they respect talent and desire. So they love the way the defending World Champion Royals go about their business.
"I was just looking at their lineup not too long ago and pointing out to [Rays manager Kevin] Cash that it seems like their whole team, even now that they've lost a few guys to injury, have come from their farm system," Evan Longoria said. "They've been together a long time. They know how to win together. And I think that's why they've had so much success.
"They understand their roles and know where they fit in in the lineup and they're able to step in and produce. It's impressive to watch. It is something over the years we've tried to emulate here. That relentless style on offense that they have."
The Rays know they must stay on their toes playing against the Royals.
"You know that they're going to try and take the extra base," Brandon Guyer said. "So you've definitely got to be on your toes out there and get to every ball as quickly as possible. And, I feel like a lot of their hitters, you almost have to treat like [Kevin Kiermaier], where they might try and turn a single into a double. So you have to be really cautious about getting to the ball quickly and getting it in and stop them on the base paths."
Guyer noted the Royals have "a lot of guys who have a lot of speed throughout their lineup."
"And they're really good at putting the ball into play," Guyer said. "They don't strike out much, they cause havoc on the basepaths. A lot them have played together for so long, coming up or up here. I think they just feed off each other."
Steven Souza Jr. spoke of the Royals' relentlessness.
"That's a great attitude to have on their side," Souza said. "They put the pressure on you. They believe they can do it. That's where it all comes from. It comes from within."
Souza believes the Rays can come together to have a similar aura.
"I think we have that mentality and we're relentless, at least more so than last year," Souza said. "When you look around and everybody believes that, it's contagious. Good things can happen."