Smith will ease back into action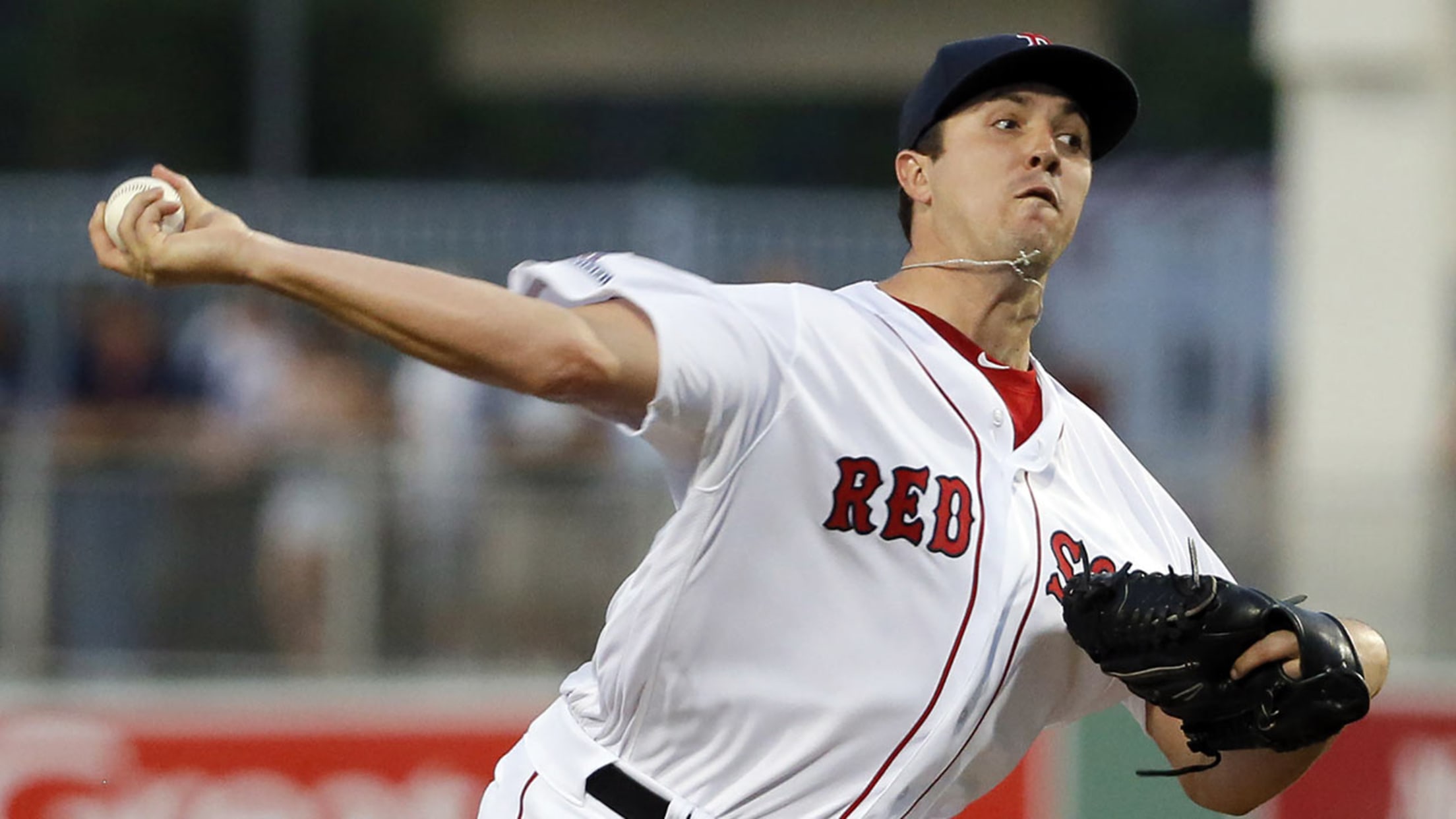 Carson Smith, who underwent Tommy John surgery in May 2016, will join the Red Sox's bullpen on Monday. (AP)
NEW YORK -- For the first time in 16 months, the Red Sox expect to have Carson Smith back in their bullpen on Monday. However, manager John Farrell has conservative expectations for the side-winder for the remainder of 2017.Smith, who underwent Tommy John surgery on his right elbow on May
NEW YORK -- For the first time in 16 months, the Red Sox expect to have Carson Smith back in their bullpen on Monday. However, manager John Farrell has conservative expectations for the side-winder for the remainder of 2017.
Smith, who underwent Tommy John surgery on his right elbow on May 24, 2016, is expected to make one last Minor League rehab appearance for Triple-A Pawtucket on Sunday.
"Up until his most recent outing -- where it was the lengthy one of the recent three or four that he's thrown -- the sink, the action to the slider, has been consistent with pre-surgery," said Farrell. "The velocity hasn't come back yet, which is totally expected on our part, and we won't see that probably until he goes through a full offseason and gets back to Spring Training."
When the Red Sox acquired Smith on Dec. 7, 2015, it was with the idea he could be a lead setup man in the bullpen. Perhaps Smith can elevate himself back to that status by 2018, depending on how his arm responds.
"He'll come back to us, and we'll see what kind of role he will settle into," said Farrell. "He's been on such a regimented work schedule there. That's going to be a little bit unrealistic to replicate that here. He feels good physically, and we'll find how we can use him."
If Smith isn't getting enough regular work over the final month, Farrell said the Red Sox can arrange simulated games.
Worth noting
• With Brock Holt's left foot still sore after getting hit by a pitch on Thursday and Dustin Pedroia ramping back up before he starts playing every day, the Red Sox added utility infielder Tzu-Wei Lin to the roster on Saturday and started him at second base. Pedroia was activated on Friday and is expected to start Sunday night's finale.
• Slumping shortstop Xander Bogaerts was out of the lineup for a second straight day so he could get extra treatment for the various injuries that have nagged him in recent weeks. Eduardo Nunez started at short.
• Coming off an encouraging bullpen session on Friday -- his second since going on the disabled list on July 28 -- lefty David Price will again throw off the mound prior to Monday's game against the Blue Jays.