Kimbrel passes good test vs. Kinsler, Team USA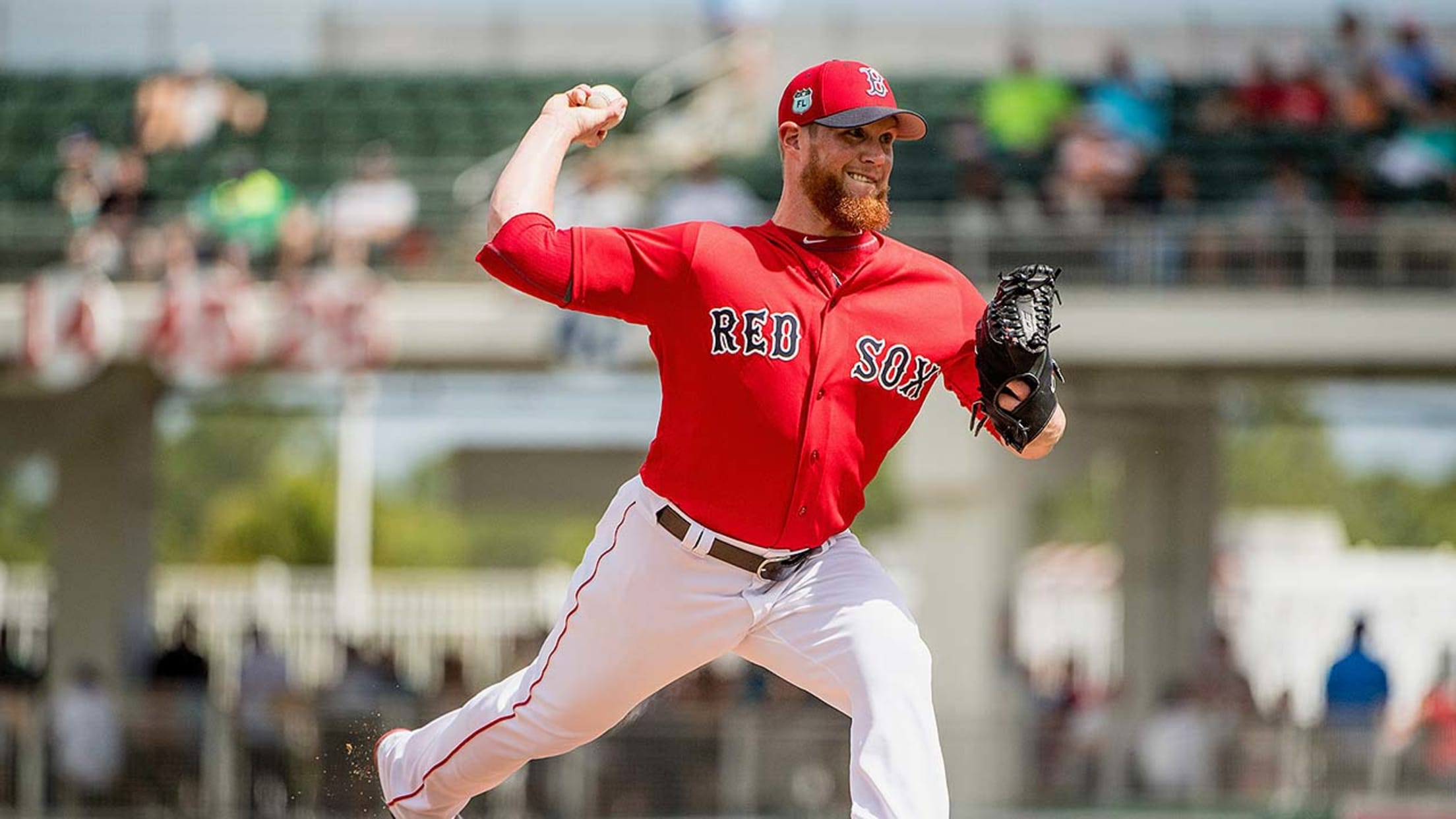 Craig Kimbrel struck out two and allowed one hit in his scoreless frame. (Brita Meng Outzen/Red Sox)
FORT MYERS, Fla. -- Red Sox closer Craig Kimbrel won't get many better tests in Spring Training than he got Thursday against a stacked Team USA lineup.The All-Star responded with a scoreless third inning that included two strikeouts as the Red Sox prevailed, 7-5, in the exhibition game.Kimbrel's first matchup
FORT MYERS, Fla. -- Red Sox closer Craig Kimbrel won't get many better tests in Spring Training than he got Thursday against a stacked Team USA lineup.
The All-Star responded with a scoreless third inning that included two strikeouts as the Red Sox prevailed, 7-5, in the exhibition game.
Kimbrel's first matchup came against four-time All-Star Ian Kinsler, and he struck him out swinging. Christian Yelich's double was the only blemish for Boston's hard-throwing righty.
There was a popup to short by five-time All-Star Adam Jones and a finishing strikeout of two-time All-Star Nolan Arenado on a nasty curveball.
For Team USA, it was a final tuneup before the squad plays Colombia in the World Baseball Classic on Friday.
"I mean, it definitely challenges you for sure," said Kimbrel. "They've got a good team, and I'm really excited to see what they can do in the Classic."
For Kimbrel, the outing served as reinforcement that his work this spring is paying off.
"Absolutely," said Kimbrel. "It was good to get out there again. It's my second appearance against hitters. I felt good, I felt on top of pitches. Any time you're getting to face the caliber of guys like that, it's definitely easier to step it up a little bit and push yourself. Today was a good day."
Because Kimbrel's first season with the Red Sox included an injury (left knee) and some inconsistency, he didn't think it was right to accept the invitation to play for Team USA in the Classic.
"I mean, everything in me wants to go and play, but I just have to be smart and listen to my body and look to the season we have ahead of us, and everything just didn't line up for me to be a part of it this year," Kimbrel said.