Price takes next step in elbow rehab
Red Sox's left-hander has been shut down since Feb. 28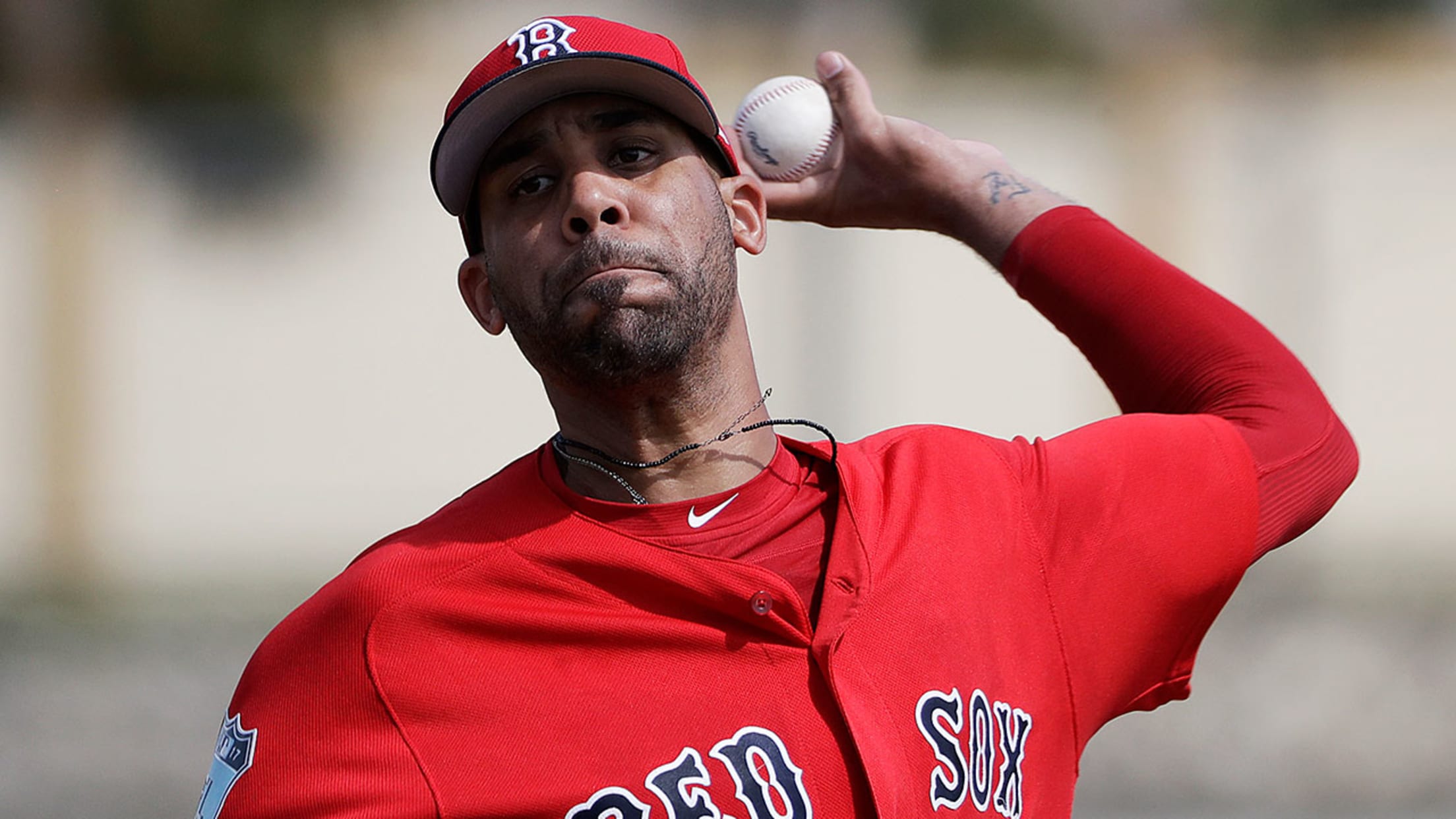 Left-hander David Price looks like he will start the regular season on the disabled list. (AP)
FORT MYERS, Fla. -- Red Sox left-hander David Price is entering another phase of his rehab that includes plyometric exercises. The hope is that he'll be able to initiate a throwing program in the coming days.Price has been shut down from throwing since suffering a left elbow strain in a
FORT MYERS, Fla. -- Red Sox left-hander David Price is entering another phase of his rehab that includes plyometric exercises. The hope is that he'll be able to initiate a throwing program in the coming days.
Price has been shut down from throwing since suffering a left elbow strain in a sim game on Feb. 28.
"The phase that he's in now is that we'll start to get into some plyometric exercises, which basically puts him into a throwing position, but at shortened distances; a weighted ball against a trampoline, that type of thing," Red Sox manager John Farrell said.
"[He's] starting to get his arm back in motion, in addition to the rehab. Whether he's got a ball in his hand, that will happen in the coming days, but he's starting to get the movement of a throwing motion back incorporated. He's making positive strides."
• Red Sox Spring Training: Schedule | Information | Tickets
It's too early to know when Price will be able to pitch in a game. Simply by looking at the calendar, it seems likely that the five-time All-Star will start the regular season on the disabled list.
The Red Sox build all their starting pitchers up to 90-95 pitches before sending them to the mound in the regular season.
"Whether the baseball is in his hand Sunday, Monday or Tuesday, I don't know that has a major impact on this eventual return. We felt like this is the next progressive step," Farrell said. "How he advances through the throwing program is going to be more indicative of that. It was eight days ago, nine days ago, that he was throwing 94 mph."
Worth noting
• Right-hander Tyler Thornburg last pitched on March 1, and the shutdown period was originally designed for the setup man to work on his mechanics after two straight rocky outings. But Farrell said Thornburg will first try to build more arm strength before returning to game action.
"He's also been going through a strength and conditioning phase, arm-wise," Farrell said. "What we encounter with guys coming from other organizations, whether it's Rick [Porcello], David, all those guys that come in, they go through our shoulder maintenance program, there's a period of adaptation they have to go through, and Tyler is going through that right now. We're also going to get him on the mound and get some fundamental work with his delivery and just timing, and that's soon to come in the coming days."
• Left-hander Roenis Elias, who is an option for depth in the rotation and bullpen, will be out at least a couple of weeks after straining his right intercostal muscle prior to the exhibition game against Team USA on Thursday.
"We know these can be time-consuming," Farrell said. "We expect him to miss a couple of weeks at a minimum. How far after that … he'll be back when he's capable. I don't want to get into any return projection."