Sandoval a 'role model' in surgery recovery
Red Sox impressed with third baseman's progress since May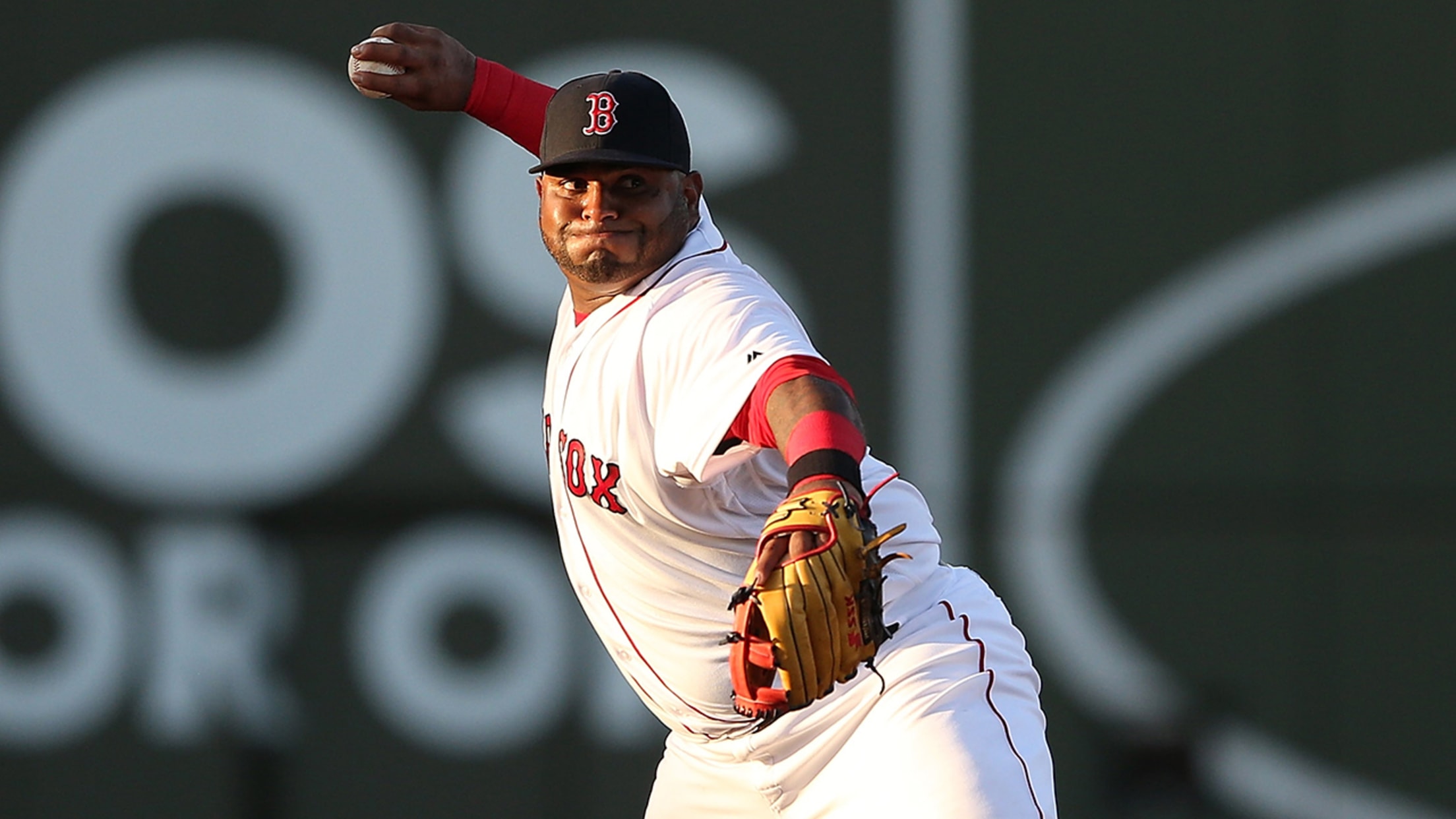 "He's worked hard in Fort Myers, [Fla.]," Red Sox GM Dave Dombrowski said of Pablo Sandoval. (Getty)
BOSTON -- The Red Sox have been impressed with the progress third baseman Pablo Sandoval has made since undergoing left shoulder surgery in May, and they expect him to be an important part of the club in 2017.Red Sox president of baseball operations Dave Dombrowski said on Tuesday that Sandoval
BOSTON -- The Red Sox have been impressed with the progress third baseman Pablo Sandoval has made since undergoing left shoulder surgery in May, and they expect him to be an important part of the club in 2017.
Red Sox president of baseball operations Dave Dombrowski said on Tuesday that Sandoval should be proud of the work he's put in over the last five months.
"When we saw him in Tampa a few weeks ago, you could tell that he is in better shape," Dombrowski said. "He's worked hard in Fort Myers, [Fla.], every day and has been a role model for the kids down there."
Ahead of the original timetable for his recovery, Sandoval felt like he was ready physically to play in the American League Championship Series had the Red Sox made it that far.
After signing a five-year, $95 million deal with Boston in November 2014, Sandoval endured the worst season of his career in '15, batting .245 with 10 home runs and a .658 OPS.
That opened the door for Travis Shaw, who won the job coming out of Spring Training and split time with Brock Holt and Aaron Hill during the final months of the season.
"Others guys say that they should be the third baseman. We'll see how it shakes out," Dombrowski said. "He's been a proven big league player. If he's healthy and ready to go, he has the chance to be a good performer for us."
Quinn Roberts is a reporter for MLB.com based in Boston.