Vazquez begins rehab assignment in Minors
Catcher likely to return from DL when 20-day period ends April 27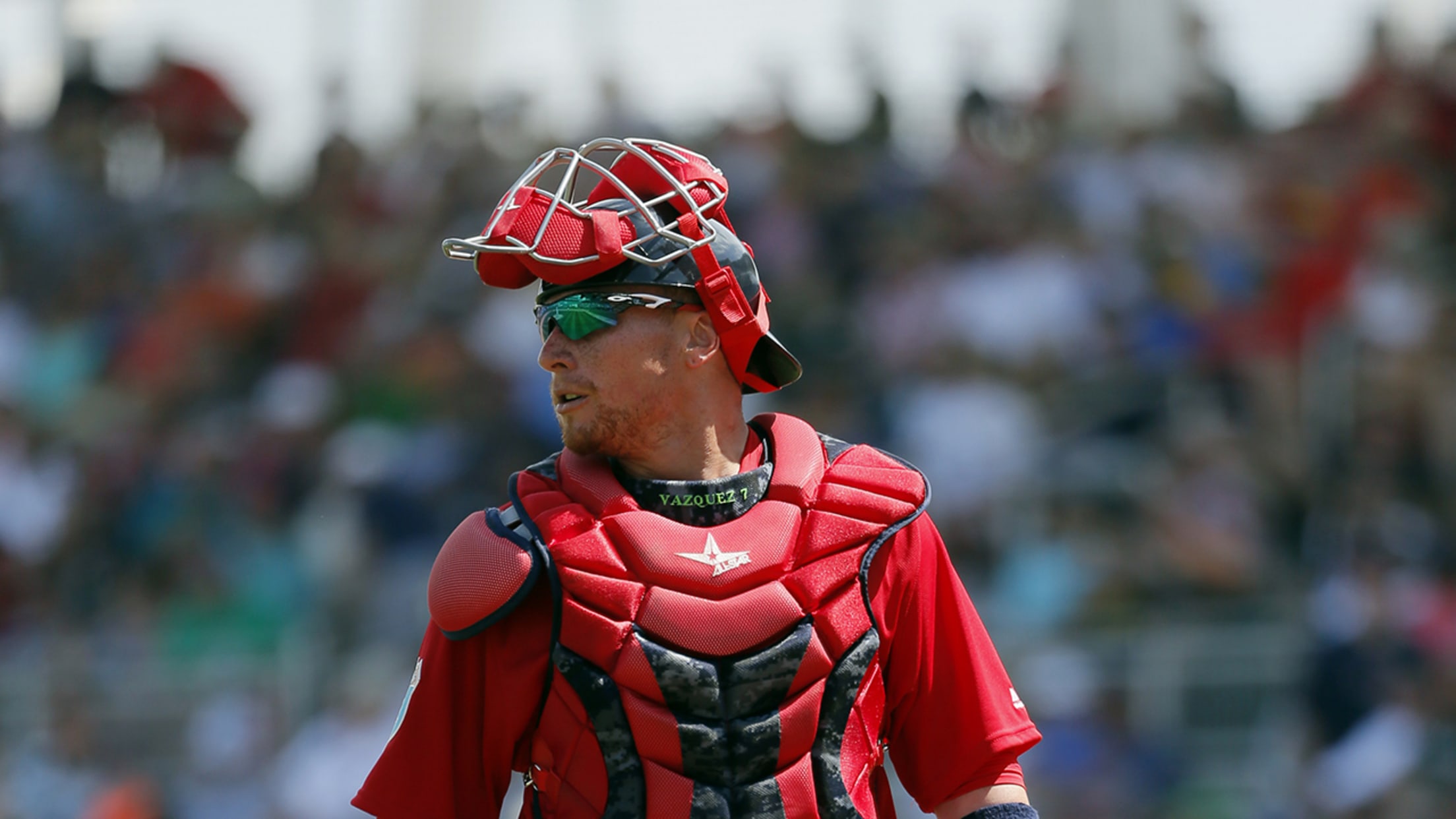 Christian Vazquez has been rehabbing from April 2015 Tommy John surgery. (AP) (Tony Gutierrez/AP)
TORONTO -- The 20-day clock on Christian Vazquez's Minor League rehab assignment started on Friday, when he served as the Opening Day catcher for Triple-A Pawtucket.Vazquez also played Game 2 of a doubleheader on Saturday. Following the outline of his current schedule, he took a break from catching on Sunday.Manager
TORONTO -- The 20-day clock on Christian Vazquez's Minor League rehab assignment started on Friday, when he served as the Opening Day catcher for Triple-A Pawtucket.
Vazquez also played Game 2 of a doubleheader on Saturday. Following the outline of his current schedule, he took a break from catching on Sunday.
Manager John Farrell thinks that Vazquez should accomplish everything he needs to return to the club after the rehab assignment expires on April 27.
"Everything points to that being more than enough time for him right now," Farrell said.
Vazquez underwent Tommy John surgery on his right elbow a year ago. The Red Sox have a very specific outline of steps on his path to full recovery.
"It's two on and one off at this point with the potential of two on, two off, depending on the schedule and that type of thing," Farrell said. "To get him two games consecutive now and we'll move to get a third game in the short period of time consecutively, but there's nothing that suggests we can't get to that shortly.
"What we want to do is give him enough reps to where he's built his legs up, built his back up, he's built his throwing up. Having not caught in over a year, he's got to get in game shape a little bit, and the benefit of the rehab assignment is that."
Ian Browne is a reporter for MLB.com