Price: Phillips to be Reds' second baseman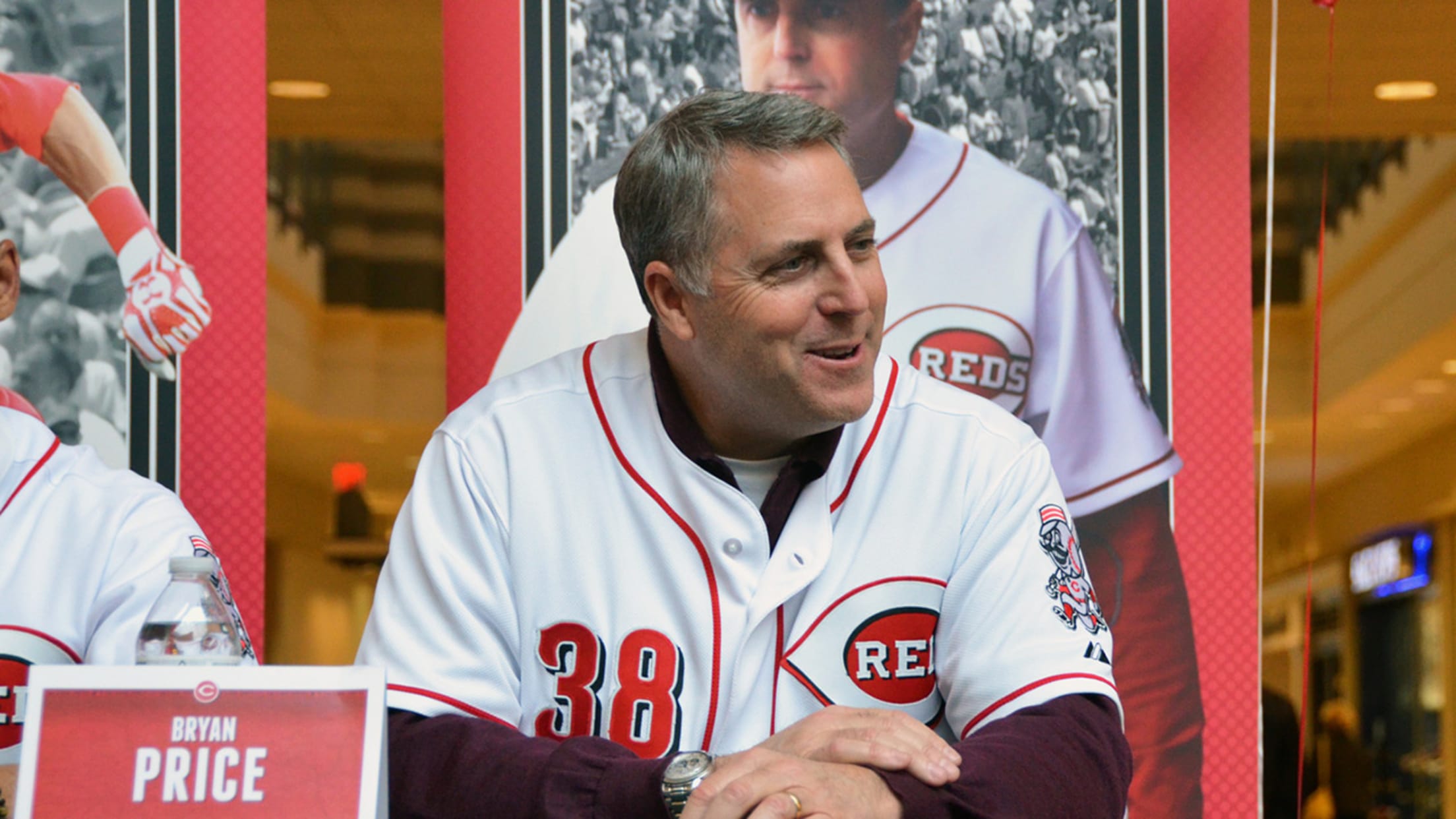 "It's no secret there was an effort to trade [Brandon Phillips] this offseason," said Bryan Price. (Reds)
FLORENCE, Ky. -- A couple of weeks ago, Reds general manager Dick Williams said it would be up to manager Bryan Price to determine how much second baseman Brandon Phillips would play. An heir apparent to Phillips --talented prospect Jose Peraza -- was acquired in a December trade from the
FLORENCE, Ky. -- A couple of weeks ago, Reds general manager Dick Williams said it would be up to manager Bryan Price to determine how much second baseman Brandon Phillips would play. An heir apparent to Phillips --talented prospect Jose Peraza -- was acquired in a December trade from the Dodgers.
When asked about Phillips on Sunday, Price let it be known that he had no plans to bump the veteran infielder to a lesser role as a youth movement takes hold. Price expects Peraza to get some time in camp at three positions -- second base, shortstop and center field.
"It's hard just to assign someone else that job," Price said just before the Reds Caravan finale at Florence Mall. "If Brandon is with us, I expect him to be playing second base."
The Reds attempted to trade the 34-year-old Phillips to the Nationals in December, but Phillips invoked his no-trade rights to veto the deal. He still has two years and $27 million left on his contract.
"We want [Peraza] to play as much as possible. Everybody knows what's out there," Price said. "It's no secret there was an effort to trade Brandon this offseason. There's no reason for me to go out there and beat around the bush with that. That's the fact. The truth of the matter is he's here. He wants to remain with the Reds, and at this point in time, I don't see him as a bench player."
The Reds also have not concealed this offseason that they're transitioning to get younger. Through the past few days of caravan, Price spread a message that there will be some new faces to get familiar with, but he noted many veterans still remain in place.
"I think everybody sees what the club is doing, and we're trying to turn things around," Price said. "We're rebuilding, not just our Minor Leagues, but our 25-man roster through somewhat of a youth movement, to a certain degree. That's going to play out a lot with our pitching -- both in our starting rotation and our bullpen -- and probably our bench. We're probably going to have a lot of young, less-experienced players on our bench. But our regular starting eight is going to be fairly familiar.
"We'll give people an understanding of where we're going and how we're going to get there. We can throw a bunch of names at our fan base, but many of them -- outside of Jesse Winker or Robert Stephenson and that group -- are fairly unfamiliar to our fan base."
Among the new faces are Peraza and outfielder Scott Schebler -- both were acquired from the Dodgers in the three-team trade that sent Todd Frazier to the White Sox. Peraza was rated by MLB.com on Friday as the 71st-ranked prospect in baseball, the fifth and final Cincinnati player to make the list.
Other prospects Price will be seeing on the field for the first time include pitchers Cody Reed -- acquired from the Royals last summer for Johnny Cueto -- and Rookie Davis, who came from the Yankees for Aroldis Chapman.
"I think there's nothing like coming to Spring Training with a little bit of the unknown, as far as what these guys can do," Price said. "I talked with [director of player development] Jeff Graupe a lot. We've talked about how this is the best young group of players we've had in the system since '06 and '07, when we started to see Joey Votto and Johnny Cueto and Jay Bruce work their way to the big leagues. It's a formidable group. We're in a position now to be as strong as we've been in a while, as far as real prospects in the system."
Left field is a position up for grabs among several players -- including Yorman Rodriguez, Adam Duvall, Jake Cave and Schebler. Time there could be divided up.
"I don't think it's the worst thing in the world to have at least one position where you have some platoon, especially when you have as many young players as we have," Price said. "It does give me a position to roll some guys out there and get a good look at them."