Price weighs in on rule changes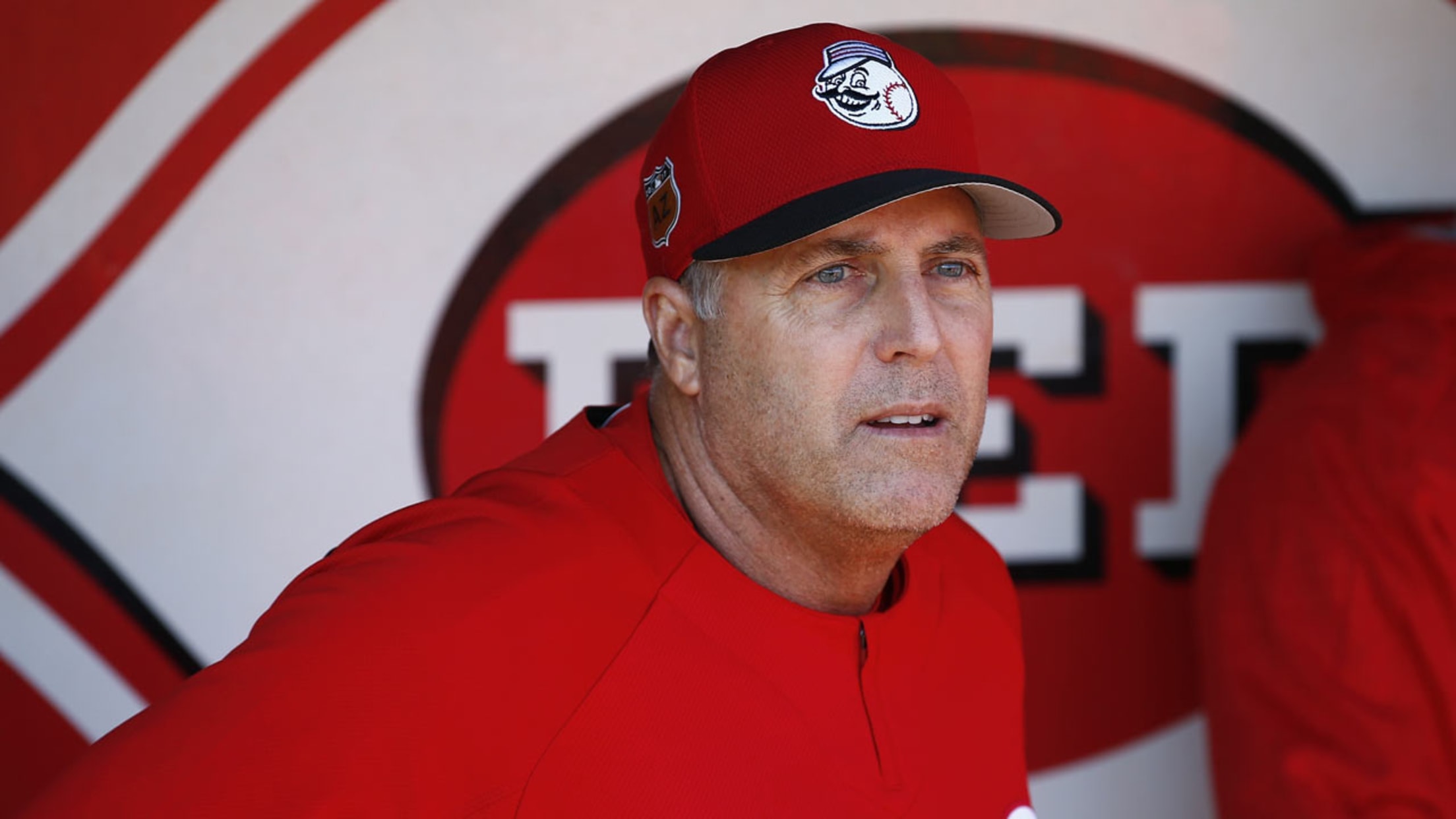 Bryan Price will have only 30 seconds to decide whether to challenge a call this season. (AP)
MESA, Ariz. -- A series of rule changes revealed by Major League Baseball and the Players Association on Thursday left members of the Reds largely unconcerned about its potential effects.The rules included a no-pitch intentional walk in which the manager simply signals his decision to the umpire and the batter
MESA, Ariz. -- A series of rule changes revealed by Major League Baseball and the Players Association on Thursday left members of the Reds largely unconcerned about its potential effects.
The rules included a no-pitch intentional walk in which the manager simply signals his decision to the umpire and the batter is awarded first base. But the rule that manager Bryan Price will be most involved with is a new 30-second limit for managers to decide whether to challenge a call.
• Spring Training:Info | Tickets | Schedule | Gear
When manager challenges are exhausted, the crew-chief review for non-home run calls will begin in the eighth inning, instead of the seventh as in previous seasons.
"There's no surprises," Price said on Friday. "The biggest one for me is the crew-chief challenge beginning in the eighth inning instead of the seventh. We'll see how that plays out. In the end, you're going to challenge any play that your point person in replay [room] says, 'We can get that overturned.' We're going to challenge 100 percent of the time. There's never going to be that inconsequential play."
There is also a two-minute deadline for replay officials to make their decision upon a review.
• 10 questions about new intentional-walk rule
Not mentioned in the rule changes was a time limit for asking for a replay at the end of a game. That affected Price and the Reds on Sept. 29, at St. Louis, when Yadier Molina hit a walk-off RBI double. Replays later showed the ball bounced out of play and a runner should have been held at third base on a ground-rule double. Price was too late when he tried to track down umpires during the Cardinals celebration.
"Now what I'm going to do, when someone has a game-ender, I will find myself going, 'Hey, hold it,'" Price said. "You might have a guy over there covered in purple grape juice waiting to see if he's going to have to go out and play left field covered in purple grape juice. You know what I mean?"
Price was pleased about another rule change that requires base coaches to remain positioned in their boxes before pitches are made. A base coach is allowed to leave the coach's box to signal a player so long as he does not interfere with play.
Reds third-base coach Billy Hatcher was not worried because he generally stays in the box until the ball is put in play.
"One time, I went all the way to home plate, but it was the end of the game," Hatcher said. "I was making sure my guy got through there. I just went into the dugout after that. It's not going to affect me one way or the other."
More from Friday
• Second baseman Dilson Herrera (right shoulder inflammation) was cleared Thursday to resume throwing by team medical director Dr. Tim Kremchek.
"I feel good," said Herrera, who was the DH again on Friday vs. the Cubs. "I'm going to be all right very soon."