Reds mourn passing of longtime scout Bennett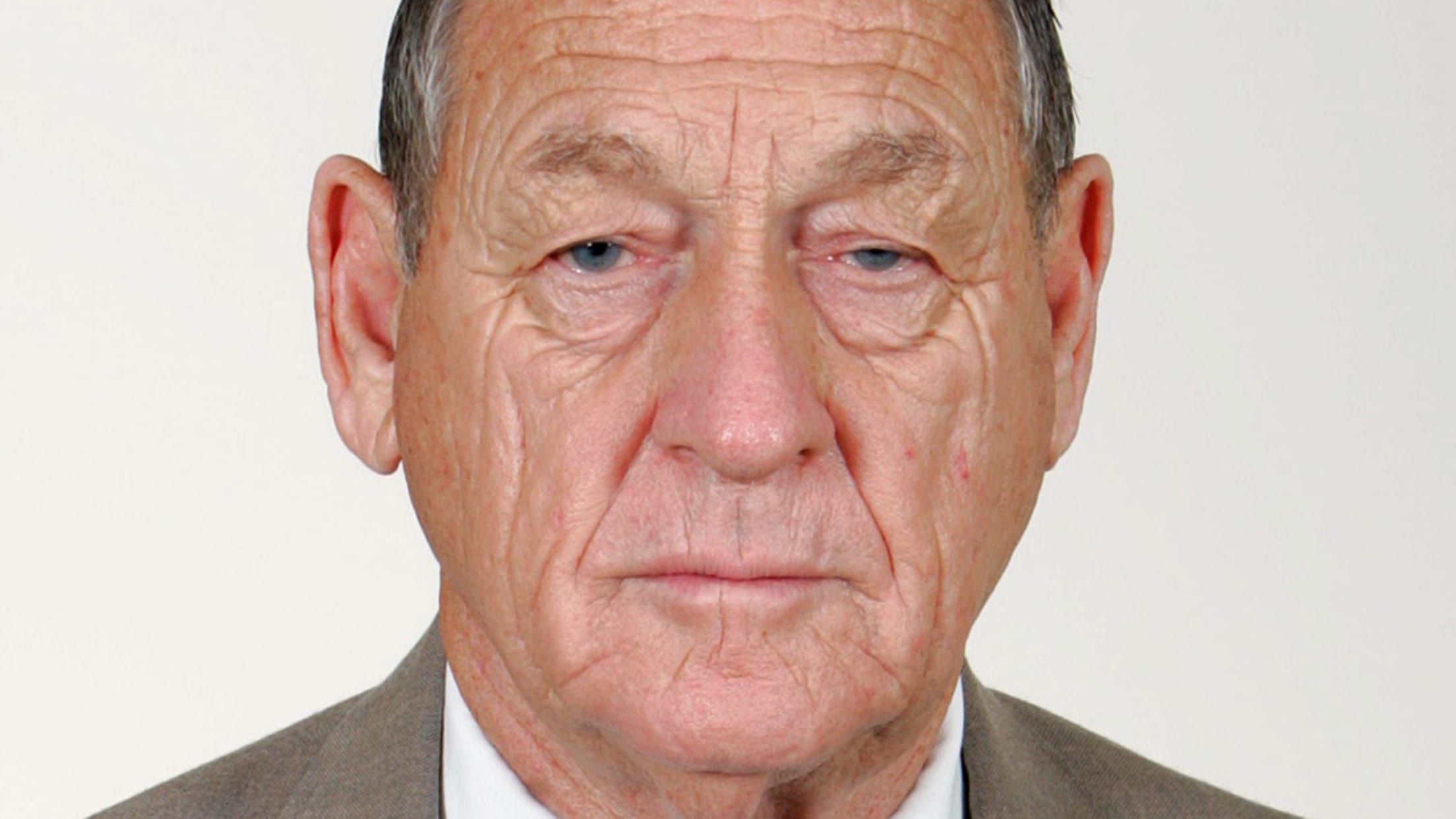 Gene Bennett passed away on Wednesday in his hometown of Portsmouth, Ohio, at the age of 89. (Reds)
CHICAGO -- Gene Bennett, a longtime Reds scout who was beloved throughout baseball, passed away on Wednesday in his hometown of Portsmouth, Ohio, at the age of 89.Bennett first joined the organization as a player in 1952 and began his scouting career in '58, becoming the team's scouting supervisor in
CHICAGO -- Gene Bennett, a longtime Reds scout who was beloved throughout baseball, passed away on Wednesday in his hometown of Portsmouth, Ohio, at the age of 89.
Bennett first joined the organization as a player in 1952 and began his scouting career in '58, becoming the team's scouting supervisor in '75. From 1992 until his retirement in 2011, he was a senior special assistant to the general manager.
"Gene was one of the game's great scouts. He loved baseball, loved his team and forever changed the way we looked for talented players. He will be missed," Reds CEO Bob Castellini said in a statement.
During the years just ahead of his retirement, Bennett could often be seen at Spring Training around the batting cages watching players. He always enjoyed talking about the game and identifying young players that had promise.
Among Bennett's notable Reds signings are Don Gullett, Barry Larkin and Chris Sabo -- all Reds Hall of Famers -- along with Jeff Russell, Charlie Leibrandt and Paul O'Neill.
Funeral arrangements are pending.
Worth noting
• Reds manager Bryan Price announced that Robert Stephenson would return to the rotation and start on Saturday vs. the Braves. Stephenson, who was activated Sunday from a stint on the disabled list with a right shoulder contusion, pitched two innings of relief on Sunday at Milwaukee. He will replace Asher Wojciechowski, who will go back to a long-relief role.
• Before Wednesday's game, Price was asked what he'd like to see from the Reds over the final six weeks of the season. Price replied that he hoped to see the club's young starting pitchers establish themselves heading into 2018.
"It always sounds good to say, 'Hey, all the spots are open and we're just going to have a competition.' What that really spells out is you're about to be terrible. You're about to have a bad season," Price said. "Open tryouts doesn't work for a team that wants to contend and take giant steps."