Reds' RBI Senior Spotlight: Tyler Villier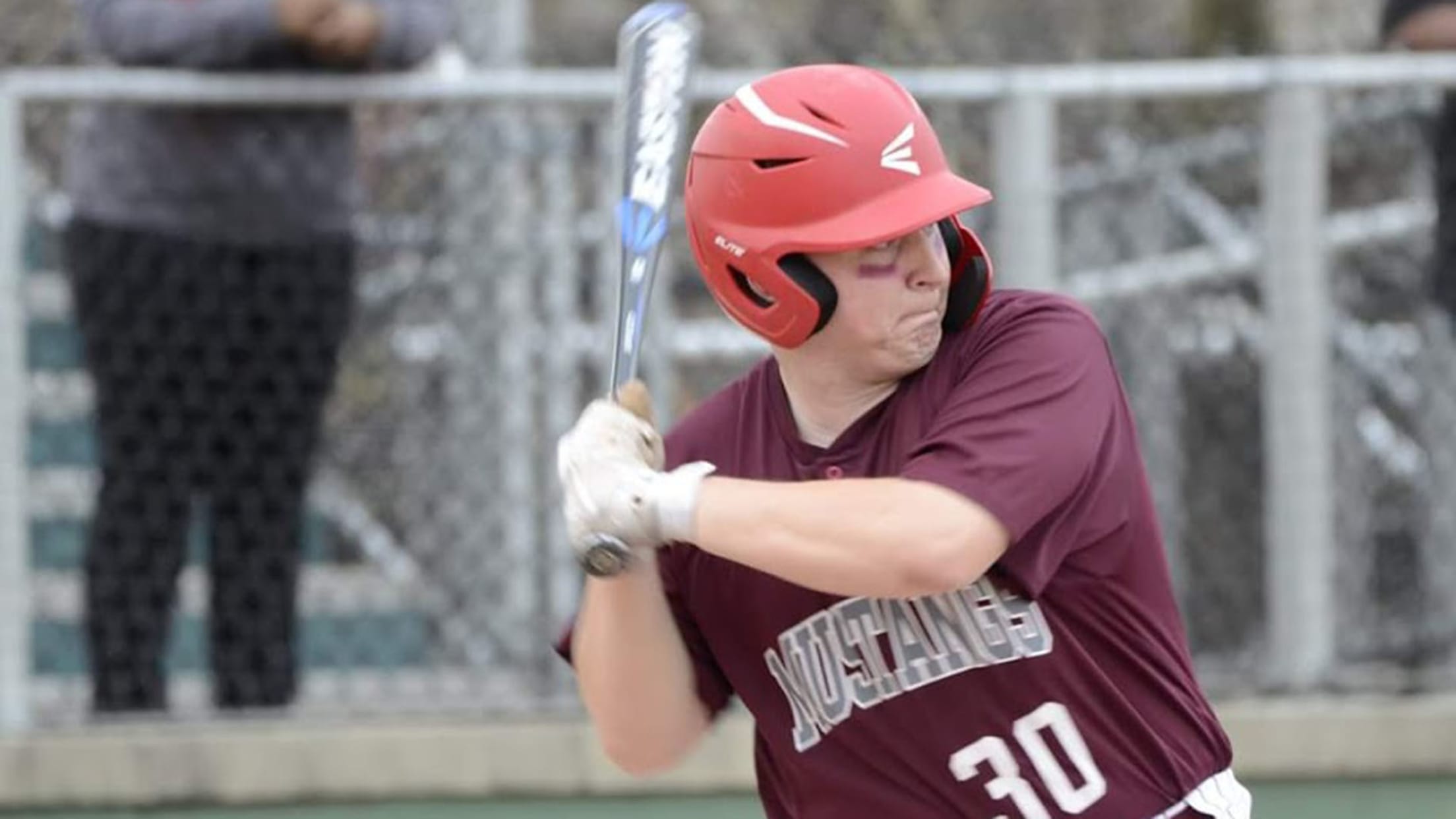 With the COVID-19 outbreak forcing the cancelation of all high school spring sports, local high seniors were forced to deal with the abrupt reality that their prep careers were over. A group of these student-athletes were members of the Cincinnati Reds RBI program, many of who were also regulars at
With the COVID-19 outbreak forcing the cancelation of all high school spring sports, local high seniors were forced to deal with the abrupt reality that their prep careers were over. A group of these student-athletes were members of the Cincinnati Reds RBI program, many of who were also regulars at the P&G MLB Cincinnati Reds Youth Academy over the years. With our Senior Spotlight Series, the Reds want to recognize these players for their efforts and wish them well in their future endeavors, both on and off the field.
Tyler Villier is not currently set to play college baseball, but the Gilbert A. Dater High School graduate will do everything he can to continue playing the game he loves.
Villier has been playing baseball since he was 4 years old. It started when he and his dad would throw things around the house, much to his mom's dismay. It even got to the point where Mrs. Villier bought only soft items to have around the house for fear of everything breaking around her.
The next logical step was for father and son to take their indoor habits outside. Dad served as the assistant coach for Villier's first Little League team, and Villier has played organized ball ever since. He still has vivid memories of just about every level of ball he has played.
"My earliest memories are playing in the Reds Rookie Success League at age 6 and hitting a home run off Jay Bruce," he said. "Then having an undefeated season when I was 10 and 11 with two different teams. And I remember when I was freshman playing my first varsity game. I was playing first base. A kid hit the ball, the ball was thrown to me and I caught it before he touched the base. He ran straight into me, shoulder level with his helmet, and I was knocked down in pain. But I held onto the ball and got up after five minutes. The funny thing was I held onto the ball and couldn't let it go."
It was around freshman year that Villier had joined the Reds Youth Academy. The Academy was the perfect fit for someone who wanted to spend all of his time playing baseball. He used the opportunity to attend advance workouts and improve all facets of his game, as well as his academics. He participated in the Home Base program in 2018 and '19 to help his skills on the field and in the classroom, and he took part in ACT Boot Camp during the 2018-19 school year. As a result of these two Academy programs, Villier's ACT score jumped eight points.
In addition, Villier discovered his passion for volunteering at the Academy, working with younger children in programs such as Fun At Bat, Speed and Agility and Redsfest. Baseball opened this door which is yet another reason why the sport means so much to him.
"I love the game of baseball because I have created an extended family, and also the fun I have and excitement I feel," Villier said. "I am a different person when I am playing on the diamond. And it is great to help the next generation of baseball players."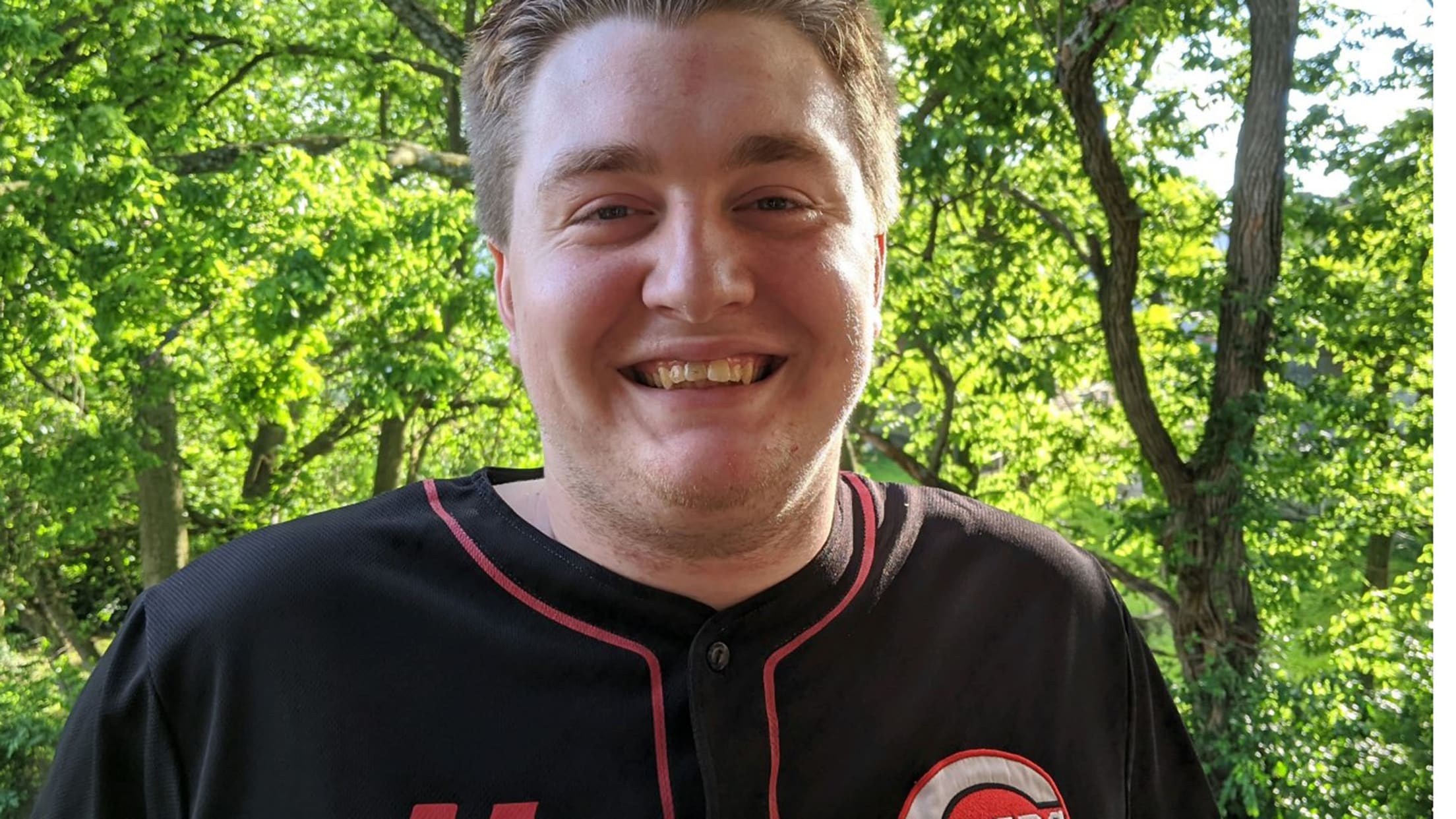 After joining the Academy, Reds RBI was the next step for Villier. Receiving an invitation to play for the 17/18U team remains one of the most memorable moments of his baseball career.
"I went to join the Academy in October 2018 for my third year and was evaluated by Coach Omar Velazquez to determine which programs I should sign up for," Villier said. "The evaluation only lasted 10 minutes, and on the way out the door, I was approached by Coach Omar and welcomed to the team. I was totally caught off-guard; my eyes were so wide and I was truly in disbelief. He had to tell me twice.
"After we shook hands and I said, 'Thank you,' my mom and I proceeded to walk out the door where we stopped dead in our tracks, looked at each other, and I said, 'What just happened?' I was so surprised and had to go back in and talk to coach where he welcomed me with open arms."
That Villier's mom was there for this moment made it even more special. Citing her as his role model, he gives his mom full credit for pushing and supporting him to get where he is today, which is on the precipice of attending Northern Kentucky University -- where he has been accepted in the school's nursing program beginning in the fall -- and still chasing his baseball dream.
This past spring was the last opportunity to be scouted, so when the season was canceled, Villier found himself in baseball limbo. But that hasn't deterred him.
"The main thing I am going to focus on is my academics," he said. "I am passionate about becoming a nurse and helping those in need. But I am also determined to do my best about pursuing my baseball career as a walk-on or even playing club baseball. What keeps me motivated to achieve my goal is something my mom has always said to me. 'You defeat it before it defeats you. Don't let it take your dreams away.' I am determined to achieve my dream of becoming an MLB player."