Reds take LHP Lodolo with No. 7 overall pick
Lefty first pitcher selected in Draft; Shortstop Hinds goes to Cincy at 49
CINCINNATI -- Left-hander Nick Lodolo bet on himself and his ability to develop as a pitcher when he declined to sign after being drafted out of high school and instead attend college. That decision proved wise on Monday, when Lodolo was taken by the Reds with the No. 7 overall
CINCINNATI -- Left-hander Nick Lodolo bet on himself and his ability to develop as a pitcher when he declined to sign after being drafted out of high school and instead attend college. That decision proved wise on Monday, when Lodolo was taken by the Reds with the No. 7 overall pick in the 2019 MLB Draft out of Texas Christian University.
The slot value of the seventh pick is worth $5,432,400. Lodolo watched his selection happen on television at a Fort Worth, Texas, restaurant near campus with family and his TCU teammates.
"I'm absolutely ecstatic for the opportunity," Lodolo said. "From just the little bit of knowledge I have about [the Reds], talking with the area scout and scouting director, I couldn't be more excited, especially just to get going and get up there as fast as I can to help out."
• Draft Tracker: Complete pick-by-pick coverage
Ranked as the eighth-best Draft prospect by MLB Pipeline, and the top pitcher, the 21-year-old Lodolo had a 6-6 record and 2.36 ERA over 16 starts. He struck out 131 batters in 103 innings while holding opposing hitters to a .203 batting average.
In the 2016 MLB Draft, Lodolo was selected by the Pirates as the 41st overall pick in Compensation Round A, but declined on signing and honored his commitment to TCU. He is from LaVerne, Calif., near Los Angeles, and attended Damien High School. As a 17-year-old, he passed on a $1.75 million bonus offer from Pittsburgh.
"You have all the resources possible that you could even imagine, on and off the field," Lodolo said of going to TCU, where he majored in communications. "On the field, the biggest things I learned here at school is the mental game and learning how to pitch. Coming out of high school, you don't really get hit. You just basically go up there with your stuff and it's good enough to win games. You don't get to learn how to pitch and how to slow the game down and everything.
"Obviously my physical development, I came in here an absolute string bean, I've gained 30 pounds since being here, so getting that strength and everything helped me develop as a pitcher, and the strength is going to keep coming obviously. Just repeat mechanics and everything and all that."
Listed at 6-foot-6 and 202 pounds, Lodolo struck out 38 more batters than he did as a sophomore, his ERA was just under two full runs lower, and his batting average allowed was 75 points lower.
Lodolo's selection marked the first pick for Brad Meador, the Reds' new director of amateur scouting.
"I believe that even though he's a college junior, that his best days are still ahead of him. I think there's projection left," Meador said. "I really like the pitch ability and the feel. He makes good adjustments. He has good stuff, better stuff than people give him credit for. You see him late in the games and he's still throwing 94-95 mph. He can spin the ball and he has a good feel for what could be a plus-changeup."
The Reds have not determined where Lodolo will begin his pro career.
"He's an advanced college pitcher, I would expect him to skip some of the Rookie levels and move pretty quick," Reds president of baseball operations Dick Williams said.
"Talking to his [head] coach -- he's had a lot of good pitchers come through that program -- he said Nick's got more upside than all of them."
"He was a 1st round pick out of HS who has only gotten better with three years of college experience. Playing in a top conference, we believe he was one of the top college pitchers available in this year's draft and we're thrilled to add him to our organization."

—Dick Williams pic.twitter.com/fd9S5JwZKV

— Cincinnati Reds (@Reds) June 4, 2019
At TCU, Lodolo's pitching coach was former Reds pitcher Kirk Saarloos.
"From the day I got here, he's worked with me every single day," Lodolo said. "I enjoy coach Saarloos so much, not just as a pitching coach, just as someone off the field who really will help you in any way possible that you can imagine. On the field, the guy's taught me so much, learning about myself as a pitcher. Being long and lanky, the biggest thing is getting those cues back and repeating my delivery. That's one of the biggest things he's helped me with."
The Reds used their second-round pick, No. 49 overall, on shortstop Rece Hinds out of the IMG Academy in Bradenton, Fla. Hinds, who committed to college at LSU has a highly-rated power bat and is the 42nd ranked Draft prospect by MLB Pipeline.
Hinds' power has appeared on big stages, including MLB's High School Home Run Derby during All-Star Weekend, where he finished second to No. 2 overall pick, Bobby Witt Jr.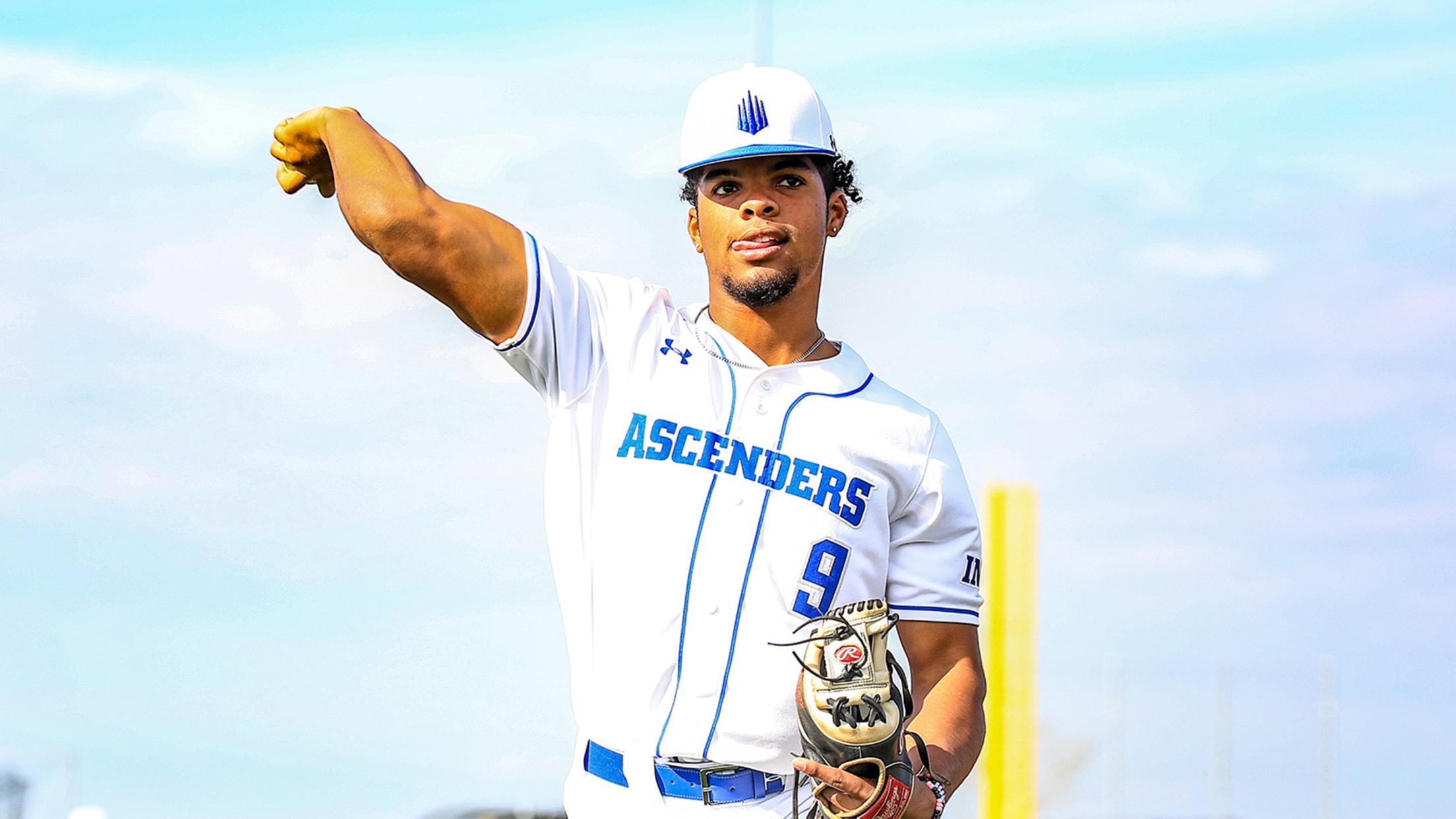 An 18-year-old that's listed at 6-foot-4 and 215 pounds, Hinds played shortstop, third base and right field when the Reds watched him. The plan is to start him out as a third baseman.
"He's a corner power bat. You're buying the power," Meador said. "He has tremendous raw power. Coming into the year, he was ranked a lot higher, I think on everyone's board and certainly ours. The swing-and-miss is a risk like it is with most power hitters, so you're going for it a little bit. We think with time, we could hit really big with him."
The Draft continues on Tuesday with Rounds 3-10. The MLB.com preview show begins at 12:30 p.m. ET, with exclusive coverage beginning at 1 p.m. ET. Go to MLB.com/Draft for complete coverage, including every pick on Draft Tracker, coverage and analysis from MLB Pipeline's Jim Callis and Jonathan Mayo, the complete order of selection and more. And follow @MLBDraft and @MLBDraftTracker on Twitter.
Mark Sheldon has covered the Reds for MLB.com since 2006, and previously covered the Twins from 2001-05. Follow him on Twitter @m_sheldon and Facebook.