Reds UYA star Bowers wins RBI scholarship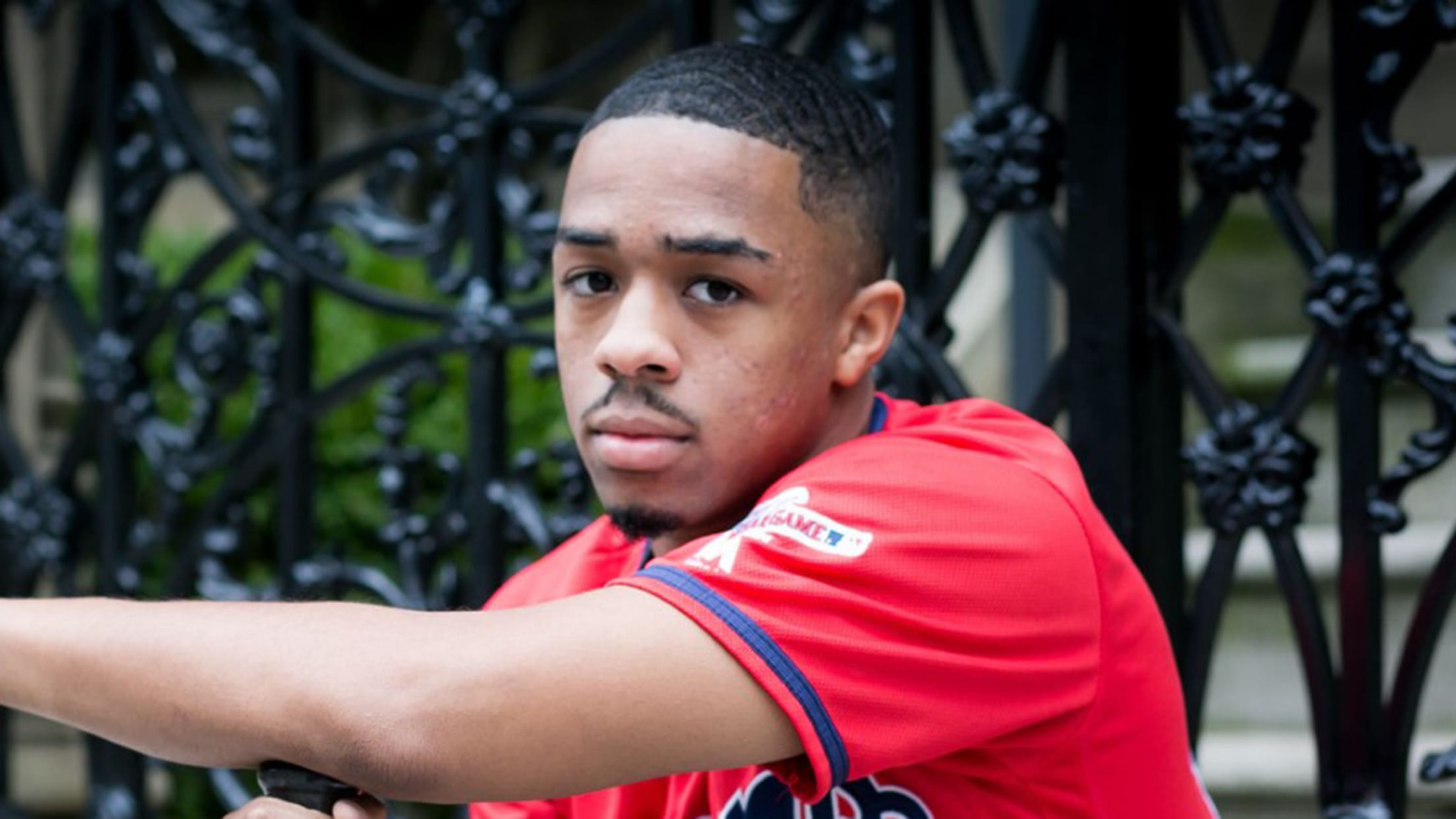 Former Cincinnati Reds RBI participant and Gamble Montessori graduate Alvin Bowers received one of 12 "RBI for RBI" scholarships awarded by Major League Baseball. The scholarship is given to incoming college freshmen who are alumni of the Reviving Baseball in Inner Cities (RBI) program, a youth baseball and softball initiative
Former Cincinnati Reds RBI participant and Gamble Montessori graduate Alvin Bowers received one of 12 "RBI for RBI" scholarships awarded by Major League Baseball.
The scholarship is given to incoming college freshmen who are alumni of the Reviving Baseball in Inner Cities (RBI) program, a youth baseball and softball initiative administered by MLB to serve young people, particularly those from underserved communities. Recipients must demonstrate both academic success and positive community involvement.
Now a freshman at West Virginia State University, Bowers has certainly done that. On the field, his talent was evident as a youngster. But as the competition became more difficult at higher age levels, Bowers was also ready to put in extra work.
"Alvin is a hard worker on and off the field, and gave up basketball his senior year to concentrate on baseball," said Jim Bella, one of Bowers' RBI instructors. "But while Alvin plays hard, you can always count on him to keep his teammates and coaches loose."
Away from the field, Bowers was just as focused on putting his best foot forward. He dedicated countless hours serving younger kids at the at the P&G Cincinnati MLB Reds Youth Academy, which is operated and managed by the Reds Community Fund.
All RBI players are required to fulfill 15 service hours and attend three educational seminars. Student-athletes who go above and beyond these requirements -- making at least 35 All-Star visits to the Academy for instructor-led programs (outside of team practices), performing at least 25 hours of community service and participating in five or more educational seminars -- become RBI All-Stars. Bowers was an All-Star.
Bowers found out about the scholarship opportunity through Reds Community Fund outreach manager Colleen Cheek. Knowing that all the RBI seniors would likely be applying, Bowers didn't think winning was a legitimate possibility, despite his obvious qualifications.
"I just applied because you never know what can happen, and fortunately everything went well and I was selected to get the scholarship," Bowers said. "I found out just checking my email one day. The first thing I did was pray and tell God how thankful I am, because I'm blessed to get this scholarship."
It was a thrilling moment for the entire Bowers family.
"My family is so proud of me," he said. "They always tell me to give all the glory to God, because without him none of this would be possible. They're proud of my hard work and dedication to baseball, because not everyone gets a chance to play at the college level. They are also so proud of the man I'm becoming and remind me to remain humble."
Bowers and the other 11 student-athletes are receiving the grants through the "RBI for RBI" Scholarship Fund, created in 2008 to provide financial support for college-bound student-athletes based on academic record, leadership demonstrated, participation in school and community activities, and financial need. Since its inception, the "RBI for RBI" Scholarship Fund has awarded more than 140 college scholarships to participants from 37 programs.
The "RBI for RBI "scholarships, each valued at $5,000 per year, provide each recipient the opportunity to pursue any field of study at a two-year college, four-year college, university or vocational school in the United States or Puerto Rico. The scholarships may be renewed for up to three years or until the award recipient has earned his or her training certificate, associate degree or bachelor's degree.
"Education is one of the core values for our efforts to engage young people through our sport," said Tony Reagins, chief baseball development officer, Major League Baseball. "We are incredibly proud to support these scholars in their endeavors to pursue their dreams. In addition to high caliber on-field talent, the RBI program has produced countless upstanding citizens with careers in some of the most coveted industries, and we look forward to witnessing as these 12 individuals join the special brotherhood and sisterhood in the coming years."
Now at West Virginia State, Bowers is starting to settle in during a unique time for college students across the country.
"It's definitely different, because I have some online classes, some hybrid classes and some in-person classes," he said. "For the most part, I like it here at West Virginia State, and I have some awesome teammates.
"Practices are way more mentally exhausting compared to how practices were in high school. It's really a grind here in college, but I love it, because in college your coaches and teammates push you to your limits. That's what I love, because it only makes you better.
"All and all, college as a freshman during these times are different, but some things are really enjoyable."