Trade value for relievers may have just shot up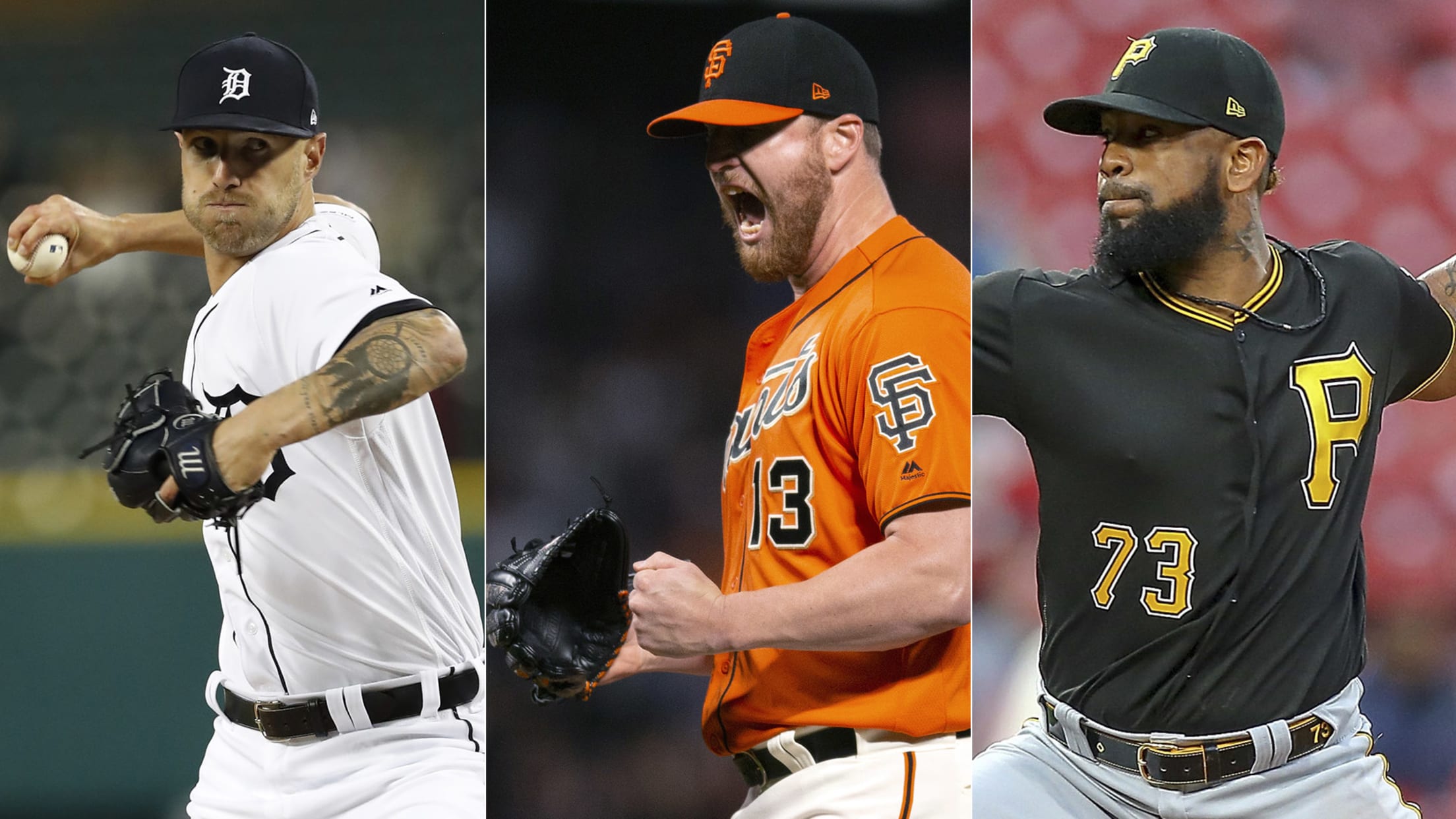 This year's trade market for relief pitchers was destined to be one of the most competitive ever -- and that was before Monday's news that Cardinals closer Jordan Hicks has a torn ulnar collateral ligament in his pitching elbow. Consider the context: Since the addition of a second Wild Card
This year's trade market for relief pitchers was destined to be one of the most competitive ever -- and that was before Monday's news that Cardinals closer Jordan Hicks has a torn ulnar collateral ligament in his pitching elbow.
Consider the context: Since the addition of a second Wild Card in each league in 2012, last year's Rockies and Indians have been the only teams to qualify for the postseason with bullpen ERAs in excess of 4.50, according to Marc Matcham of MLB Network research.
The Rangers and Phillies both have bullpen ERAs above 4.50. Eight more teams with .500 records or better -- the Yankees, Cardinals, Dodgers, Brewers, A's, D-backs, Twins and Rockies -- fall between 4.00 and 4.50.
• MLB rumors, trades and signings
The overall run-scoring environment indicates ERAs will be higher, so perhaps the aforementioned contenders shouldn't feel ashamed. Yet, the increased home-run rate makes it all the more critical to limit extra-base hits in the late innings.
And so here we are, with the demand for relievers beginning to crescendo as the single Trade Deadline on July 31 brings even greater urgency to teams seeking relief.
Here are several developments of note, following the Hicks news:
• First, a general update: Multiple executives from selling clubs told MLB.com that the inquiries on relievers have increased in frequency in recent days. It won't be a surprise if deals happen well in advance of the usual late-July flurry.
• The Cardinals are expected to assess their internal options for the next couple weeks before acquiring a closer to replace Hicks. One source said the club believes Carlos Martinez (two saves this season) and Giovanny Gallegos (one career save, last year) are on the verge of being ready for regular closer work.
If Hicks undergoes Tommy John surgery, however, the Cardinals will need to begin planning for a 2020 season without him, as well. For that reason, closers under control through next year -- such as Detroit's Shane Greene -- have particular value to St. Louis.
• Even as a rental, San Francisco left-hander Will Smith is becoming more coveted by the day.
Why? One month ago, Cleveland left-hander Brad Hand looked like a good candidate to be dealt. Now, however, the Indians have the American League's best record in June and would be the AL's second Wild Card if the postseason began today. Under those circumstances, it would be difficult for the Indians to trade Hand.
Similarly, Felipe Vazquez (Pirates) and Sean Doolittle (Nats) could stay with their current clubs through the deadline.
While Smith has been even more effective against right-handers than left-handers this season, his ability to shut down lefties is coveted in the National League because of the lefty-heavy Dodgers, Brewers and Rockies lineups.
• If any team has the organizational depth and urgency to acquire Vazquez, the Dodgers are it. The Dodgers have interest in the Pittsburgh left-hander, one source said, and are well-situated to acquire him for two reasons: The Dodgers' farm system is deep enough to afford him, and the acquisition of a dynamic left-hander to pair with Kenley Jansen at the end of the game is the most obvious need for an otherwise near-perfect roster.
Jon Paul Morosi is a reporter for MLB.com and MLB Network.