Hill on mend, rehab start on horizon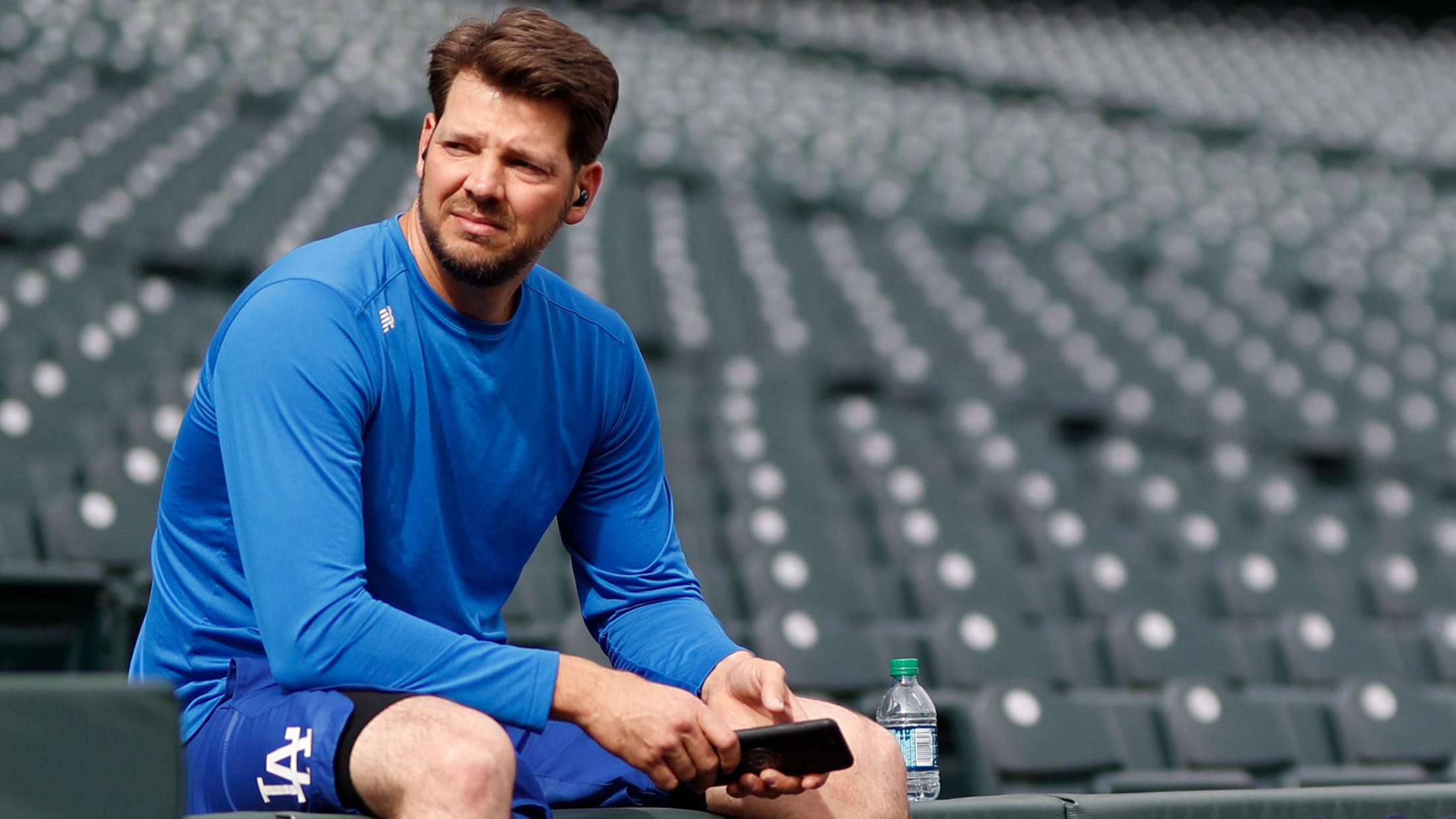 LOS ANGELES -- Dodgers left-handed pitcher Rich Hill is tentatively scheduled to make a four-inning Minor League rehab start next Wednesday or Thursday, manager Dave Roberts said Friday. Hill, who strained his left knee in a Spring Training start March 17, threw a three-inning simulated game Friday and came out
LOS ANGELES -- Dodgers left-handed pitcher Rich Hill is tentatively scheduled to make a four-inning Minor League rehab start next Wednesday or Thursday, manager Dave Roberts said Friday.
Hill, who strained his left knee in a Spring Training start March 17, threw a three-inning simulated game Friday and came out of it saying he felt "great."
Hill will probably throw a bullpen session Sunday. Roberts said it hasn't been determined if the rehab start will be for Triple-A Oklahoma City or Double-A Tulsa, or whether he will need one or two such starts before rejoining the big league club.
"Ball came out really well," said Hill. "Didn't feel anything. Went really well. Very good curveballs, very good fastballs. I was able to shape my breaking balls really well."
Hill continues to wear a brace and he said it didn't bother him as much as it did last week.
"It's just kind of there in extreme circumstances where there's extreme stress," he said.
Hill originally suffered the injury dropping down while throwing a sidearm curve. He said he's adjusted his delivery, staying more upright, with the unexpected added benefit of a sharper break.
"It actually was even better. It forces me to throw the ball more correctly," he said. "The quality of it is much better. It works even better than before. Now when the ball gets to a certain point, it takes a right turn. Silver lining."
Seager in, Muncy out
Neither Corey Seager nor Max Muncy, who left Thursday's game in St. Louis with injuries, are seriously hurt. But Seager was back in the lineup Friday night and Muncy was not.
Seager was hit by a pitch and complained of tightness in his left hamstring. But he responded to treatment and was good to go Friday.
Muncy took a Kolten Wong ground ball off the right index finger while playing second base Thursday and the finger swelled and blistered, Roberts said. Roberts said Muncy was available off the bench Friday.
Who gets the ball?
Roberts said his starting pitcher for Saturday night was still to be determined. It's Hyun-Jin Ryu's turn, but he sustained a strained left groin muscle in his Monday start and was placed on the injured list. Ryu is scheduled to throw on flat ground Saturday and throw a bullpen session early next week.
Roberts indicated long reliever Dennis Santana is his first call, unless he is needed to pitch Friday night. A bullpen game also remains a possibility. The only starting pitchers in the Minor Leagues already on the 40-man roster are Brock Stewart and Yadier Alvarez.
Ken Gurnick has covered the Dodgers for MLB.com since 2001.