Bucs' Rodriguez back from IL, Osuna reinstated
Crick to begin serving three-game suspension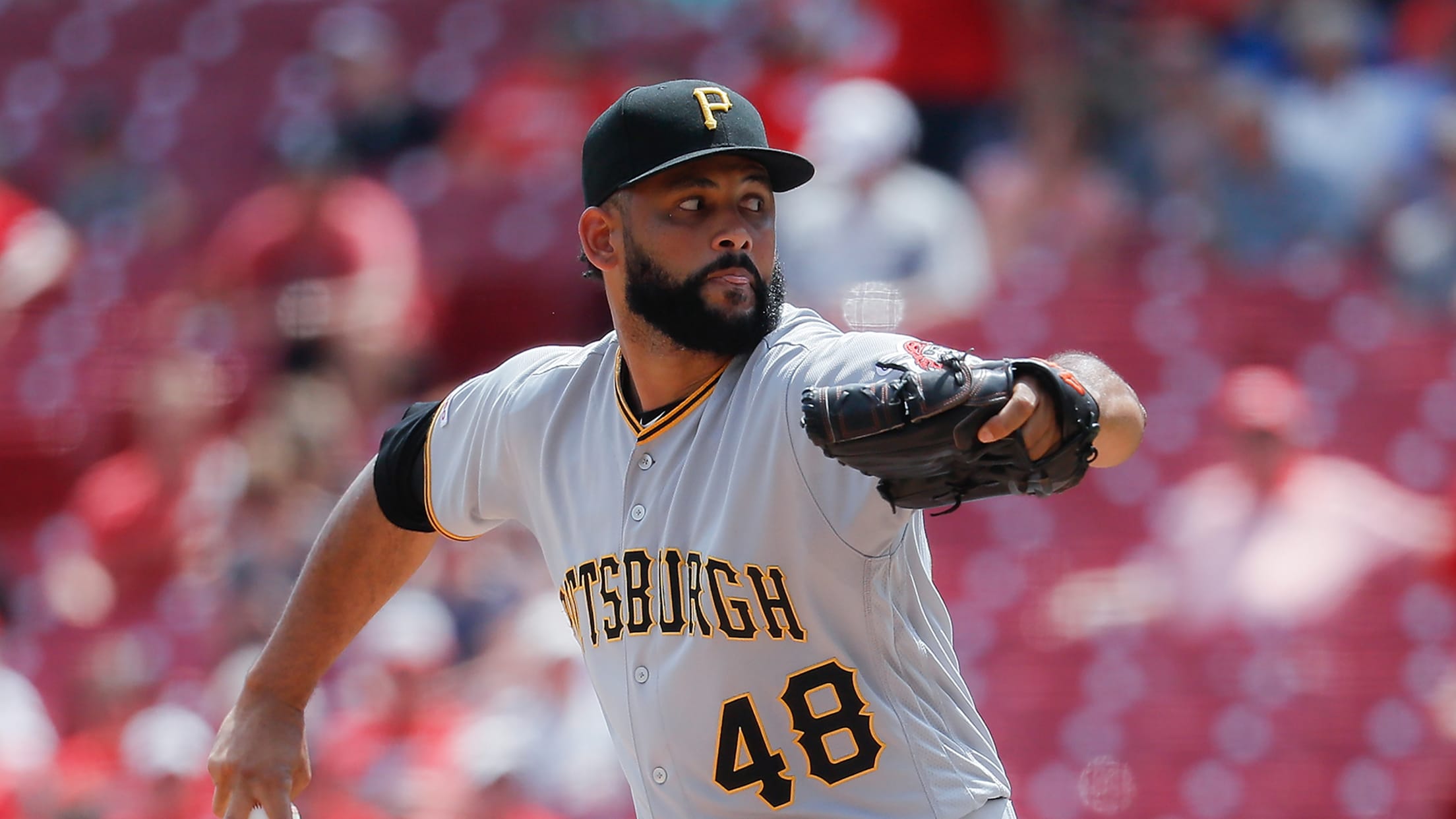 PITTSBURGH -- It was over three weeks ago now that the Pittsburgh Pirates and Cincinnati Reds got into an on-field fight at Great American Ball Park in Cincinnati that resulted in a combined 40 games of player suspensions. The Pirates will still be dealing with the fallout for a few
PITTSBURGH -- It was over three weeks ago now that the Pittsburgh Pirates and Cincinnati Reds got into an on-field fight at Great American Ball Park in Cincinnati that resulted in a combined 40 games of player suspensions.
The Pirates will still be dealing with the fallout for a few more days.
Right-handed reliever Kyle Crick was placed on the MLB suspended list on Tuesday, the last of the Bucs' three suspended players to serve his time. He exchanged places with utility man José Osuna, who just sat for five days. Before that, Keone Kela missed 10 games and manager Clint Hurdle sat for a pair.
It's been a rough stretch of baseball for the Pirates in the second half, and the time that they've been playing short a man has been no exception. Since Kela dropped his appeal and began serving his suspension on Aug. 3, the Bucs are 3-12. Hurdle suggested on Tuesday that the two could be related.
"There's effect, there's no doubt," he said. "When you're playing short at the Major League level, it can cause you some challenges. Osuna's bat being out of the lineup at the time caused us some challenges. Having two back-end bullpen guys out at the same time will cause us some challenges. So yeah, it's real."
Since Aug. 3, the Pirates' bullpen has a 5.27 ERA and their pinch-hitters have a .673 OPS. Before Aug. 3, Pittsburgh's bullpen had a 4.71 ERA and pinch-hitters had a .946 OPS.
Crick said he thought Osuna's time away from the field was the biggest blow. The Bucs have operated with a four-man bench for most of 2019 and called up rookie shortstop Cole Tucker to replace Osuna on the bench while he was serving his suspension.
"Osuna was a big bat for us," Crick said. "But Key [Kela] and me, there's guys that can throw those innings, too. It's not that big of a deal when we go down at different times. If we weren't down at different times, it'd be a bigger deal."
Crick will finish his suspension on Thursday, making the Pirates' lineup whole again. The next day, they start a three-game series at home against the Reds.
Tucker's latest stint in Pittsburgh done
Tucker, who was returned to Triple-A Indianapolis on Tuesday, was told ahead of time that this stint in the Majors was going to be short, but Hurdle said Tuesday Tucker may be in line to come back to the Majors in September.
That should have lessened the sting of the demotion, but Hurdle said Tucker is dealing with some physical sting, as well, after being hit by a pitch on Sunday.
"He had been playing pretty good," Hurdle said. "We told him to go back and, number one, get healthy, because he took a pretty good shot in the foot. I don't know his physicality, where it is today, if he's going to miss a day or not, and continue to go down there and play."
Hurdle also said Tucker may get more playing time at second base before he returns to Pittsburgh.
Rodriguez returns
The Pirates reinstated right-handed relief pitcher Richard Rodríguez from the 10-day injured list. He had been out since Aug. 10 with right shoulder inflammation. To make room on the roster, right-handed rookie Montana DuRapau -- who got his first Major League hit on Monday night -- was optioned to Triple-A Indianapolis.