Cano, Diaz will have immediate upside for Mets
While not official, deal expected to bring pair of standout stars to Queens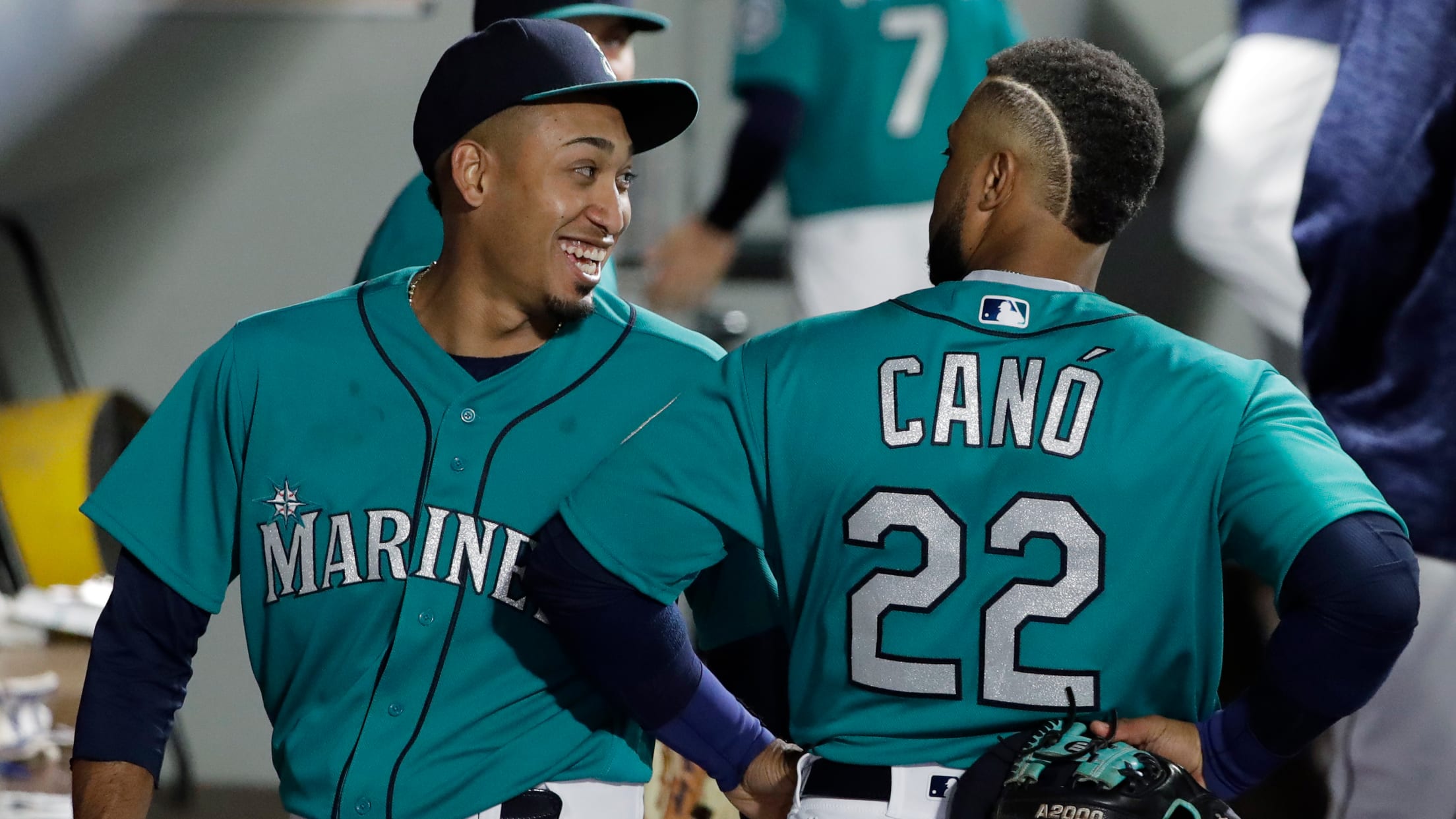 You could probably make strong arguments for why the Mets and their new general manager, Brodie Van Wagenen, shouldn't have agreed to this deal with the Mariners for Robinson Cano and Edwin Diaz, who had 57 saves last season. You could talk about how one of the prospects in the
You could probably make strong arguments for why the Mets and their new general manager, Brodie Van Wagenen, shouldn't have agreed to this deal with the Mariners for Robinson Cano and Edwin Diaz, who had 57 saves last season. You could talk about how one of the prospects in the deal, Jarred Kelenic, is being talked about as a future star, and about Cano's age and drug suspension last season. These are just a few reasons why you might see the word "reckless" attached to this deal, which has been agreed to but won't be finalized until all medicals are cleared. You might read and hear about how the Mets could have kept the prospects, found a closer somewhere else and played it safe.
But the Mets don't have the luxury of playing it safe right now. There is no future for them without a relevant present, and you better believe that means the 2019 season. It's why I believe Van Wagenen is doing the right thing here. Now everybody on both sides of the debate about this deal -- most of it about Cano -- can sit back and see how it works out for New York. Or doesn't.
And guess what? Even this kind of debate, this much conversation about this deal, is a good thing for the Mets.
The Mets shouldn't do something dramatic just to make the kind of big headline that everybody loves in New York. The big-city front-office boneyard is filled with guys who thought they could do that -- with the Jets and Knicks, especially.
No. The Mets should be doing this because it makes them better, as they try to remain relevant not only in the National League East, but also in New York at a time when the Yankees are once again loading up to try to best the Red Sox and the Astros, the two superpowers of the sport and the winners of the past two World Series.
Is Cano the hitter he was? No. But if he just does what he did last year before his 80-game drug suspension, he and Michael Conforto could become a formidable presence in the middle of manager Mickey Callaway's lineup, which for a long stretch in the middle of last season scored at a lower rate than Premier League soccer teams. And if Yoenis Cespedes could come back -- a gigantic if, obviously -- and manages to play an injury-free season or anything close to it, Mets fans have a right to wonder just how much damage their Big C's might be able to do.
The Mets couldn't do much last season following their 11-1 start. After Cespedes was gone for the year and while Conforto was scuffling as he was coming back from a major right shoulder injury, there was no one on the team you wanted to watch hit. Whatever you think about Cano and the decisions he made that could alter his Hall of Fame credentials, he is still a hitter you want to watch.
Of course, Cano isn't the kind of dynamic hitter and presence that Mike Piazza was when the Mets went for him in 1998, before Piazza carried them to the postseason twice and the World Series once. Of course, you shouldn't build a batting order, or a dream, around 36-year-old Cano the way you would with Piazza. But the Mets needed to do something then, and they need to do something now. If that means taking on some risk and money and giving away a promising kid, so be it. This isn't reckless. Are you kidding? This is necessary at this time at Citi Field and in Mets history.
You don't excite your fan base -- one that is classified as long-suffering, even though the Mets were in the World Series just three years ago -- by making an out-of-the-box move and hiring a former agent to be your new baseball boss. You excite your fan base by adding better baseball players. The Mets did this by adding Cano and Diaz, even if it means giving up Kelenic, even if the kid is suddenly being discussed as if he's a young Michael Trout.
Diaz makes the Mets better now. Cano, who has been an All-Star eight times and batted .303 with 10 homers and 50 RBIs in 80 games this season, makes them better now. And New York needs to get better now. If the roof caves in on another Mets season before the All-Star break, by September, Citi Field will have as much life in it as a bus station in the middle of the night.
Getting Cano at this stage of his career, and after what he did to his career last season, doesn't make the 2019 Mets as talented as the Braves. It might not make them better than the Nationals, especially if Bryce Harper decides to stay, or the Phillies, if they add Manny Machado -- as so many people think they will.
But the Mets can pitch. If they can hold on to Noah Syndergaard, as I hope they will, they can really pitch. They can get saves with Diaz. They need to hit, and they need to score. Cano helps them do that. You make this trade every day.
Mike Lupica is a columnist for MLB.com.