CarGo sends medical equipment to Venezuela
Rockies outfielder, through his foundation, aids homeland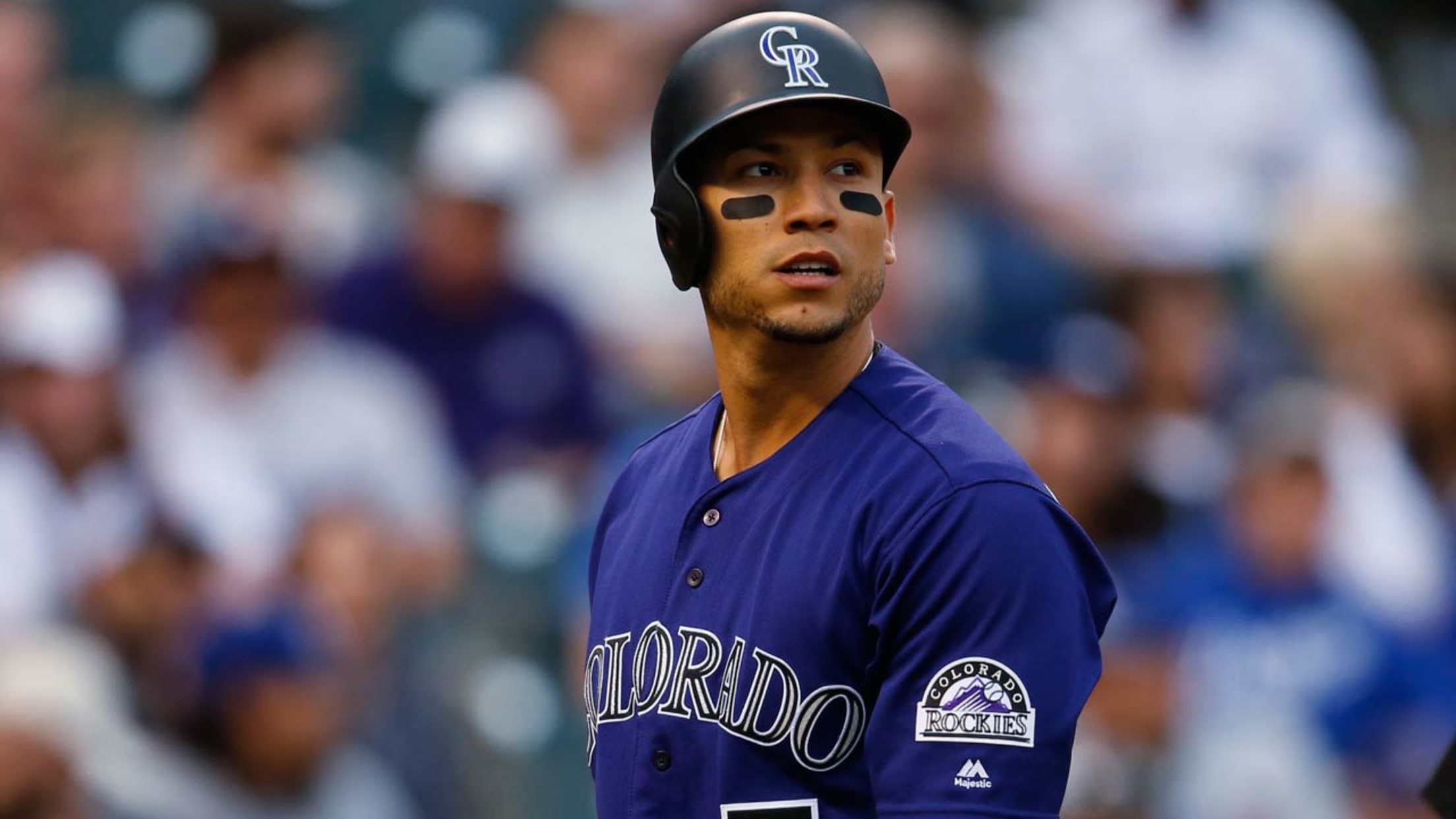 Carlos Gonzalez's foundation teamed with Project C.U.R.E. (AP)
DENVER -- Rockies right fielder Carlos Gonzalez grew up in Venezuela amid political uncertainty and occasional violence. Now he understands that much of what goes on in his home country has grown out of need.That's why Gonzalez, through his foundation, teamed with Project C.U.R.E. on Friday to deliver $500,000 of
DENVER -- Rockies right fielder Carlos Gonzalez grew up in Venezuela amid political uncertainty and occasional violence. Now he understands that much of what goes on in his home country has grown out of need.
That's why Gonzalez, through his foundation, teamed with Project C.U.R.E. on Friday to deliver $500,000 of life-saving medical equipment to the Sinamaica Hospital in north-central Venezuela. Gonzalez's foundation has helped provide hospital beds, wheelchairs and technical equipment to Sinamaica, a smaller city that doesn't have the resources available in larger population centers.
"It's rough," Gonzalez said. "But growing up over there, that's the only thing you know. It doesn't affect you that much. But being here for half my life -- I was 15 when I came here and I'm 30 -- I realize how difficult it is for people over there to find medicine, find food and get opportunities.
"We never forget where we come from. When we do something special on the field, the people of Venezuela feel proud. It's a great way for us to give back to people that are always there for us, no matter what."
The Carlos Gonzalez Foundation & Project C.U.R.E teamed up this morning to deliver medical equipment to Venezuela. pic.twitter.com/kfVHNtCKDu

— Colorado Rockies (@Rockies) June 10, 2016
Gonzalez's wife, Indonesia, and a Project C.U.R.E. representative toured the area a couple of months ago, and will follow up by making sure the equipment arrived properly and is used as intended.
"She has more time than I do because I'm playing baseball all the time, but she keeps me in touch and lets me know how everything is going to go, to make sure things go the way we planned," Gonzalez said.