Rockies expected to shake up coaching staff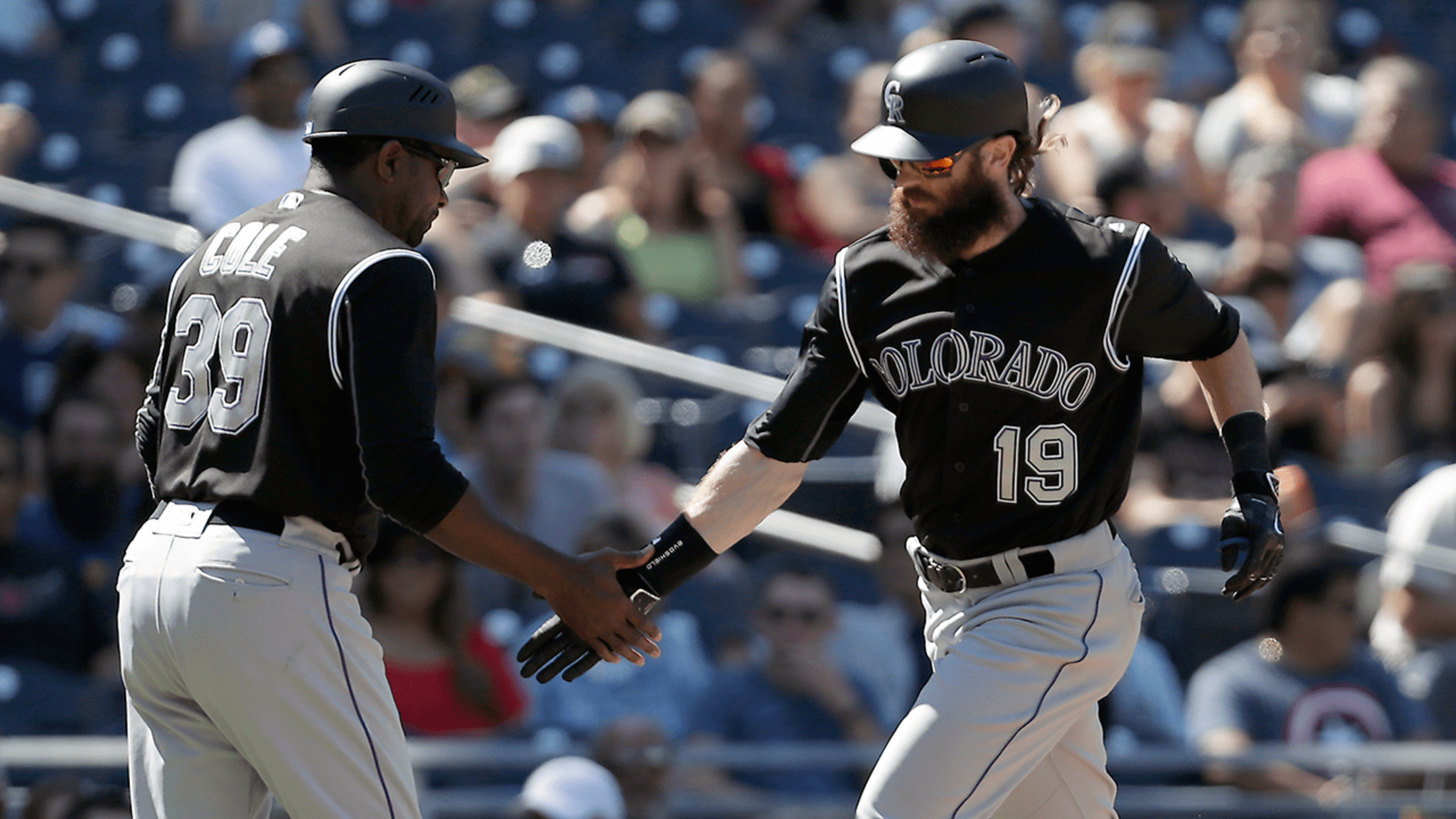 Rockies third-base coach Stu Cole is expected to be retained for next season, according to an MLB source. (AP)
DENVER -- The Rockies are expected to retain third-base coach Stu Cole and pitching coaches Steve Foster and Darren Holmes, and part ways with the rest of the staff that worked under former manager Walt Weiss, a Major League source said Saturday.The staff shakeup was first reported by USA Today
DENVER -- The Rockies are expected to retain third-base coach Stu Cole and pitching coaches Steve Foster and Darren Holmes, and part ways with the rest of the staff that worked under former manager Walt Weiss, a Major League source said Saturday.
The staff shakeup was first reported by USA Today via Twitter. The club did not immediately respond to requests for confirmation, and has not made an announcement. Bench coach Tom Runnells, hitting coach Blake Doyle, catching/defensive positioning coach Rene Lachemann and first-base coach Eric Young were not retained, the source said.
Weiss' three-year contract expired at the end of 2016, and he announced Monday that he would not pursue a new deal. General manager Jeff Bridich concurred, and both cited a difficult working relationship as the reason. The moves appeared to further put Bridich's stamp on the club's coaching and increase the break from Weiss' tenure.
Foster and Holmes were hired after Bridich assumed GM duties following the '14 season. Cole has been with the Rockies organization in the Minors and Majors since 1995; before becoming third-base coach four seasons ago, he managed in Triple-A from 2009-12. Bridich was the Rockies' player development director from December 2011 to October 2014, when he was promoted.
Runnells had been on the Major League staff since being promoted from Triple-A manager to bench coach in '09, when Jim Tracy replaced Clint Hurdle as manager. When Weiss was hired as manager before the '13 season, he retained Runnells and brought in Doyle, with whom he was familiar from his teenage years; Young, who had been first-base coach with the D-backs and was a teammate of Weiss' with the Rockies; and Lachemann, who managed Weiss with the Marlins in 1993.
The Rockies confirmed that Triple-A manager Glenallen Hill was being considered for the managerial job. Braves first-base coach Eddie Perez also said this week he was called by the Rockies and is a potential candidate.