Flande sent to Minors as Rockies guard depth
Move is way to avoid exposing lefty to waivers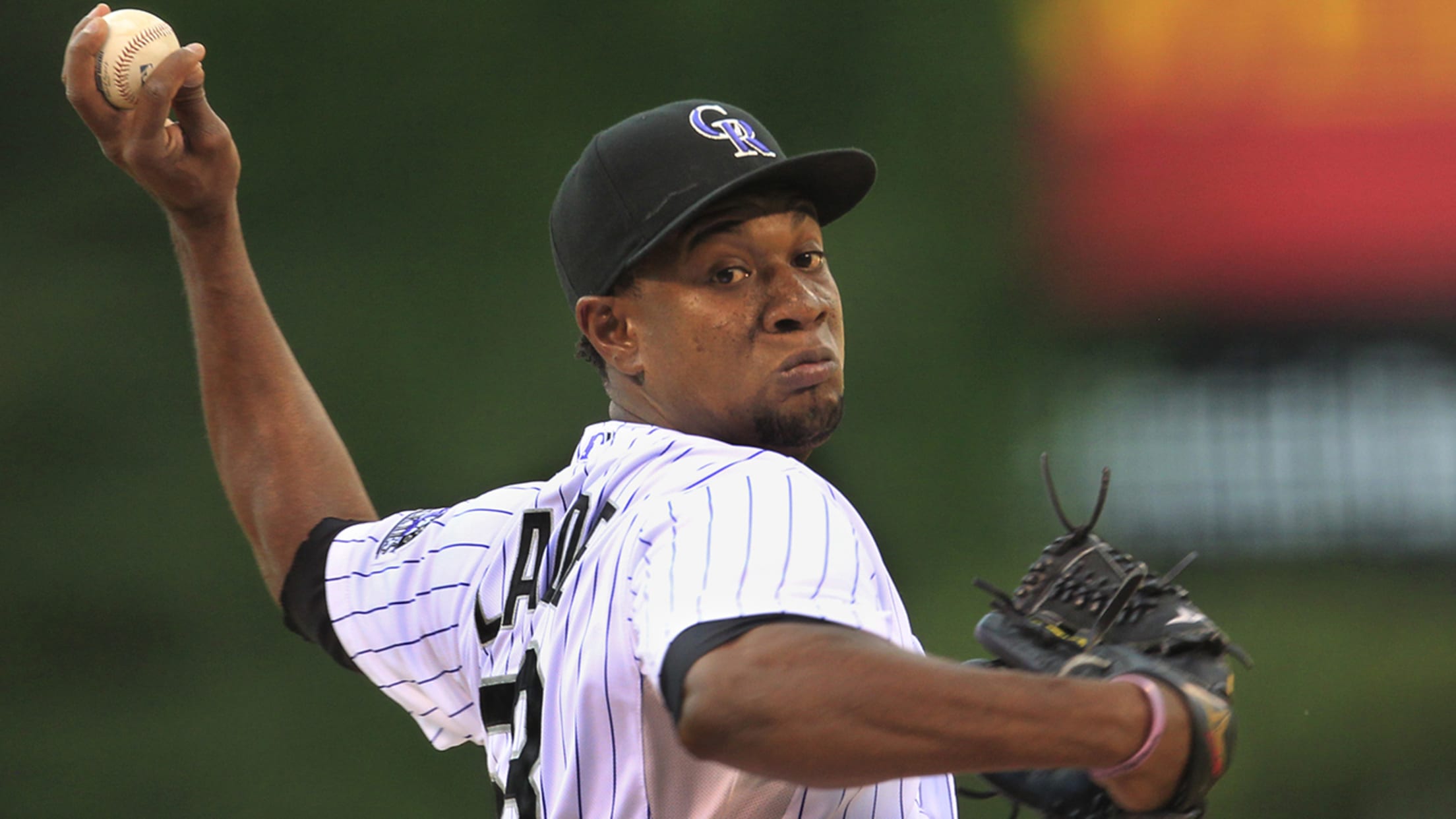 Yohan Flande went 0-1 with a 3.21 ERA in six spring games, with 16 strikeouts and two walks in 14 innings. (AP)
SCOTTSDALE, Ariz. -- Rockies manager Walt Weiss acknowledges the improvement in left-hander Yohan Flande this spring, but the club reassigned him to Minor League camp Saturday before the final Spring Training game.Flande, 30, a non-roster invitee who has seen time with the big club the last two seasons, went 0-1
SCOTTSDALE, Ariz. -- Rockies manager Walt Weiss acknowledges the improvement in left-hander Yohan Flande this spring, but the club reassigned him to Minor League camp Saturday before the final Spring Training game.
Flande, 30, a non-roster invitee who has seen time with the big club the last two seasons, went 0-1 with a 3.21 ERA in six spring games, with 16 strikeouts and two walks in 14 innings. The Rockies were planning to finalize their roster after Saturday's game against the Mariners.
The move means the Rockies won't be forced into a decision with Flande as quickly. Flande is not on the 40-man Major League roster, and is out of Minor League options. If he began the year in the Majors, the Rockies might have been forced to expose him to waivers once some of their injured players become available. Flande becomes a key depth piece.
Flande is expected to pitch at Triple-A Albuquerque, where he can continue development of a curveball that he unveiled this spring.
"He's getting better and better," Weiss said. "He's come a long way the last couple of years. Great kid. Loved by his teammates. He's a strike-thrower developing a new pitch -- a breaking ball that he hasn't thrown before. He broke it out this spring. It's a work in progress, but I think it can be a weapon for him. A two-seamer and a changeup are already weapons that he can command."
Weiss has said the plan with Flande is to keep his pitch count up, but not quite at the level of a big league starter.
After a long career in the Minors with the Phillies and Braves, Flande debuted with the Rockies in 2014 and went 0-6 with a 5.19 ERA in 16 games, including 10 starts. Last season, after beginning the year at Double-A New Britain to assure him of innings, Flande eventually bounced between Albuquerque and the Majors. He went 3-3 with a 4.74 ERA in 19 games, 10 starts, with the Rockies.