Carew advocating for heart-health awareness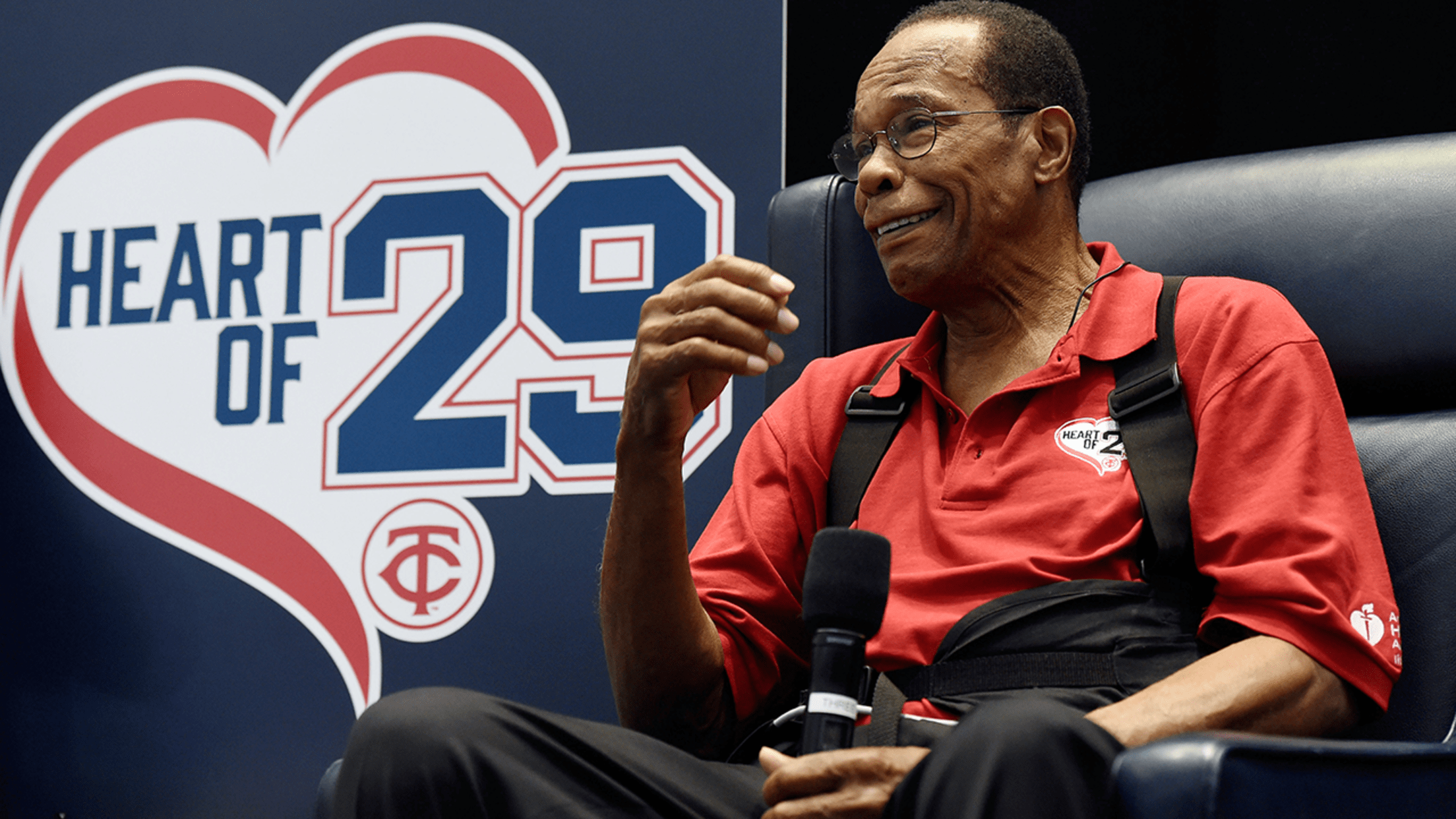 Rod Carew is launching a yearlong "Heart of 29" campaign to spread awareness about cardiovascular disease. (AP)
The Angels and franchise legend Rod Carew are partnering to launch a yearlong "Heart of 29" campaign in an effort to promote cardiovascular disease awareness, the team announced Tuesday.The campaign will begin next Tuesday at Angel Stadium, when the Angels host the Twins. Carew, accompanied by friend and former Angel
The Angels and franchise legend Rod Carew are partnering to launch a yearlong "Heart of 29" campaign in an effort to promote cardiovascular disease awareness, the team announced Tuesday.
The campaign will begin next Tuesday at Angel Stadium, when the Angels host the Twins. Carew, accompanied by friend and former Angel Clyde Wright, will throw out the first pitch of the game. Carew spent the first 12 seasons of his career with Minnesota -- and was an All-Star in all 12 and the American League MVP Award winner in 1977 -- before going to the Angels for his final seven seasons, during which he was an All-Star six more times.
Carew recently underwent heart surgery following a heart attack to have an LVAD (left ventricular assist device) implanted, and a heart transplant is also possible in the future. The Heart of 29 campaign was created because the Hall of Famer and his wife, Rhonda, wished to aid the American Heart Association following Carew's procedure.
"I'm a lucky one. I have no right to be living," Carew said. "I felt fine, then Sept. 20 came and my life changed forever. The American Heart Association has identified seven simple rules to a healthy heart, and I urge everyone to follow these, then go to a doctor and get checked before it's too late."
Wright, who also recently underwent heart bypass surgery, said he credits Carew for saving his life by prompting him to see a doctor, who discovered a blockage.
On Tuesday, both the Angels and Twins will wear a "Heart of 29" patch to honor Carew and the campaign during batting practice. In addition to that, a portion of the proceeds from the tickets sold for the game will go toward benefiting the American Heart Association.