Gardenhire diagnosed with prostate cancer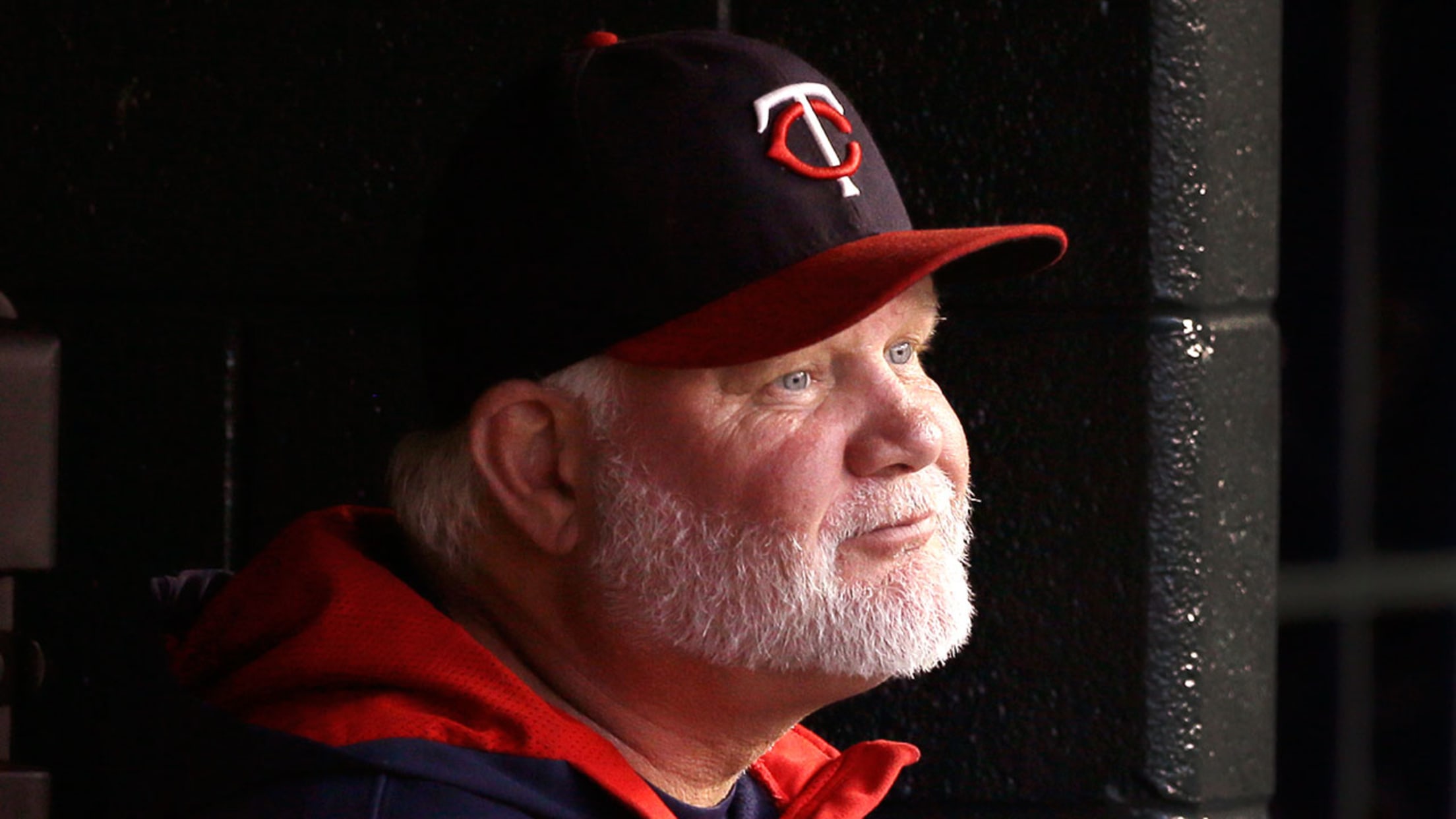 Ron Gardenhire, who managed the Twins from 2002-14, will undergo surgery for prostate cancer in April. (AP)
FORT MYERS, Fla. -- By the time the news hit that former longtime Twins manager Ron Gardenhire was diagnosed with prostate cancer, reliever Glen Perkins was the lone Twins player still working out at the CenturyLink Sports Complex on Tuesday.Gardenhire, hired by the D-backs to be their bench coach, announced
FORT MYERS, Fla. -- By the time the news hit that former longtime Twins manager Ron Gardenhire was diagnosed with prostate cancer, reliever Glen Perkins was the lone Twins player still working out at the CenturyLink Sports Complex on Tuesday.
Gardenhire, hired by the D-backs to be their bench coach, announced at a news conference in Arizona that he was diagnosed with the disease and will have surgery the second week of April in Minnesota. Gardenhire said doctors caught the disease early, which improves his chances of a recovery, but it still hit Perkins hard, as he lost his grandfather to prostate cancer after it spread to his bones.
"It's bad news," said Perkins, who was managed by Gardenhire from 2006-14. "I've known him a long time. I'm just going to pray for him. Hopefully, they caught it early and they can get him fixed up."
Perkins is one of a few Twins veterans with extensive experience with Gardenhire, as he's the second-longest tenured Minnesota player behind Joe Mauer. Others who played for Gardenhire, who managed the Twins from 2002-14, include James Dozier, Eduardo Escobar, Danny Santana, Kennys Vargas, Phil Hughes, Kyle Gibson, Trevor May, Michael Tonkin and Thomas Pressly.
Gardenhire, known as a players' manager who is always quick with a joke, was well-liked by his players and the media during his time in Minnesota. Gardenhire showed that levity again during his conference call with Minnesota reporters, joking that he's been losing weight, but removing the cancer via surgery should help him drop another five pounds.
"He's got a good sense of humor and a great attitude about everything, so hopefully he can continue that," Perkins said. "It's not fun watching anyone go through cancer, and I've had too much experience with that lately. Hopefully, it turns out well and he's back on the field."
Gardenhire, who led the Twins to six division titles in his first nine years as manager, will coach throughout the spring, but will take a leave of absence for his surgery in April. The cancer was discovered during his annual physical with Twins physician Dr. Vijay Eyunni, as his blood levels were off. An MRI revealed the cancer and he'll continue to go undergo further testing before his surgery, which will be done by Dr. William Utz in Minnesota.
Gardenhire said he's had several people reach out to him who have overcome the disease, including D-backs owner Ken Kendrick and D-backs president Derrick Hall. He said the biggest thing that's helped him since he heard the diagnosis was the outpouring of support, especially those in the baseball community.
"There's been a lot of support from good friends and fans," Gardenhire said. "I lean on everything that I've learned as a manager. I've seen a lot of people go through things. I'll lean on every bit of that. I've seen all the good work the doctors do fighting this. So I'll lean on the memories I have of helping out others. I see what they were talking about. It's so nice to be supported. That's why baseball puts you in such a lucky position because you can help you and when it's your turn, a lot of people step up and offer their prayers and wishes."