Gardenhire assesses Tigers' first half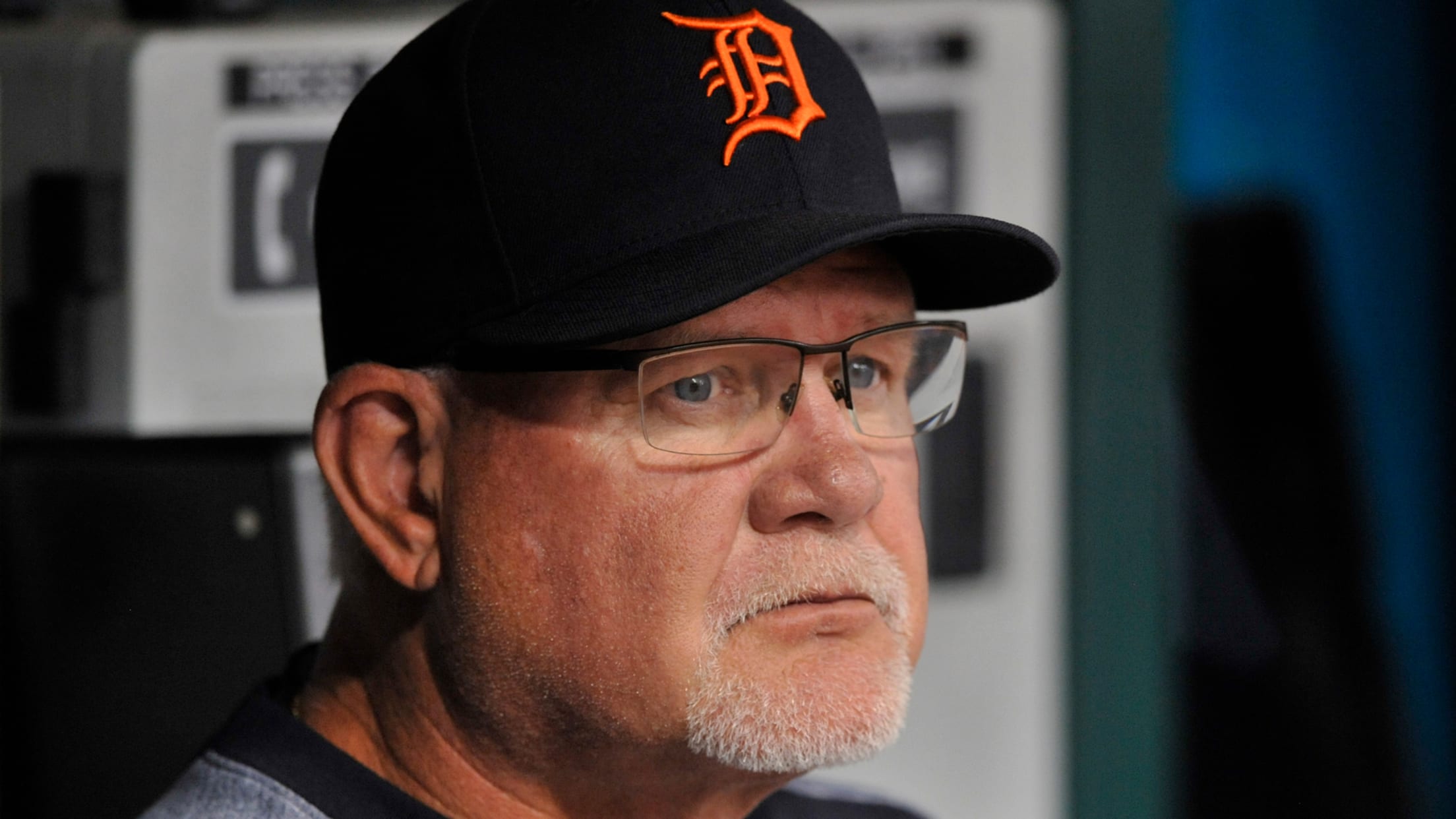 HOUSTON -- Let Tigers manager Ron Gardenhire evaluate Detroit's first 98 games entering the All-Star break."Streaky," Gardenhire said Sunday at Minute Maid Park, hours before the Tigers faced Justin Verlander for the first time since he was traded to the Astros. "We've had really good streaks and all of the
HOUSTON -- Let Tigers manager Ron Gardenhire evaluate Detroit's first 98 games entering the All-Star break.
"Streaky," Gardenhire said Sunday at Minute Maid Park, hours before the Tigers faced Justin Verlander for the first time since he was traded to the Astros. "We've had really good streaks and all of the sudden the wheels kind of fell off and we went into an 11-game slide. Started playing some pretty good teams and we just couldn't get over the hump. Through those slides, we were in every game - we just couldn't come up with the big hits. Offensively, that's kind of been our downfall."
As Gardenhire will mention, Jose Cabrera's season-ending bicep injury was a big blow, both in the middle of Detroit's batting order and inside the Tigers' clubhouse.
The 11-game losing streak to end June was even more devastating, though.
The bullpen is a work in progress, Gardenhire said, and a veteran pitching staff has, at the very least, put the Tigers in enough winning positions when their offense fell flat.
"We've pitched good enough to win a lot more games," Gardenhire said. "You know, offensively, we just haven't shown enough offense on a consistent basis to really make any kind of move or stay where we were."
Without Cabrera since June 13, the Tigers lost all 11 games at the end of June to the Reds, Indians, A's and Blue Jays. The streak sent them from 36-37 and 2 1/2 games back in the American League Central on June 17 to 36-48 and 9 1/2 games behind the Indians by the first day of July.
"Ambushed by the Cleveland Indians," Gardenhire said. "Cincinnati got us good, two close games. Cleveland dominated us. They were totally better than us. They were rolling at the time. Then you face Oakland at home, who's hot, playing really good baseball and a really good team. You start going through those types of teams and that's where their pitching was really good and we showed our [youth]."
"The effort's there," Gardenhire said. "These guys are busting their [rears] all day long. They're trying all the way through nine innings. We just, still, don't come up with enough big hits."
Gardenhire said he entered Spring Training confident the Tigers' veteran pitching staff -- including the offseason acquisitions of Mike Fiers, who led the Astros in innings pitched last season, and 34-year-old lefty Francisco Liriano -- would at least allow them the chance and carry a youthful offense through ebbs and flows of an 162-game season.
Now, entering the All-Star break with a mountain to climb in order to catch the Indians, which players line the Tigers' clubhouse walls as the non-waiver Trade Deadline comes and goes is unknown. The trade rumors are there and a shakeup could be possible.
Detroit's stood firm on rebuilding around young talent. Even Saturday's 25-year-old starter Michael Fulmer, who leads all Tigers with 112 innings pitched in 2018, was asked if he's paid attention to potential trade scenarios following his outing. He said he hasn't.
A question soon to be answered is if the Tigers will deal up-and-comers like Fulmer, Matthew Boyd and Nicholas Castellanos -- all rising players in their 20s -- or if they'll stay as a part of Detroit's rebuild.
"Just like every other year that I've ever been doing this, you hear them all flying around," Gardenhire said. "It's face value. You hear all these things. More so than not, nothing happens. But with our ball club, there's possibilities that it could happen. We know that."
Christian Boutwell is a reporter for MLB.com based in Houston.