Ohlendorf opts out of Royals contract
Club has until Wednesday to add him to roster or grant release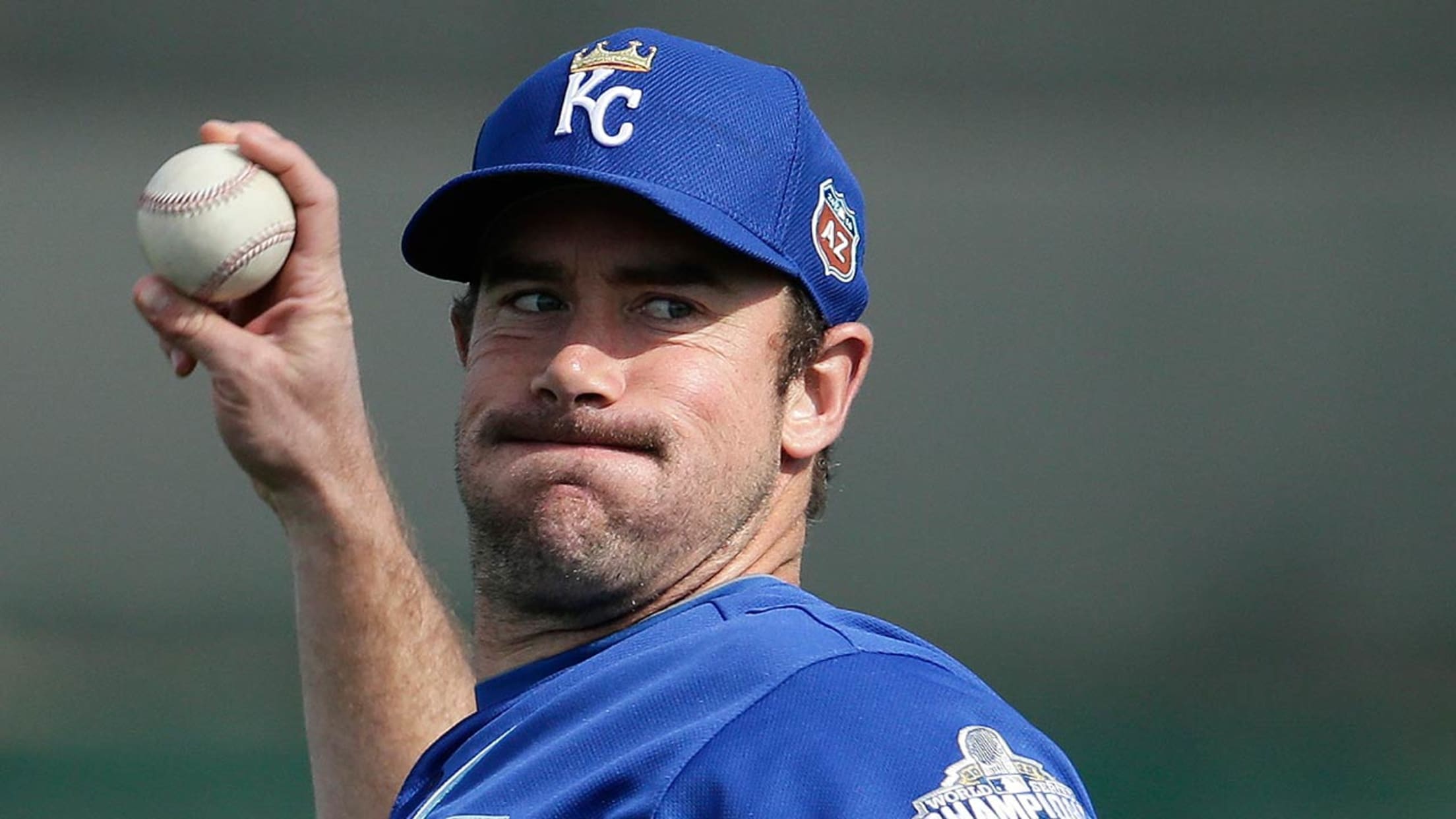 Ross Ohlendorf has been competing for a spot in the defending World Series champions' bullpen. (AP)
Royals right-hander Ross Ohlendorf opted out of his contract -- a Minor League deal -- on Monday, according to a report from ESPN's Jerry Crasnick. The move gives Kansas City until Wednesday to either add Ohlendorf to its roster or grant him his release.The Royals haven't confirmed the report.In nine
Royals right-hander Ross Ohlendorf opted out of his contract -- a Minor League deal -- on Monday, according to a report from ESPN's Jerry Crasnick. The move gives Kansas City until Wednesday to either add Ohlendorf to its roster or grant him his release.
The Royals haven't confirmed the report.
In nine Cactus League innings, the 33-year-old Ohlendorf has allowed six runs, while striking out 10. An eight-year Major League veteran, Ohlendorf pitched for the Rangers in 2015, posting a 3-1 record with one save and a 3.72 ERA in 21 relief appearances.
Ohlendorf has been competing for a spot in the defending World Series champions' bullpen, one of the keys to the Royals' run to consecutive American League pennants.
David Adler is a reporter for MLB.com. Follow him on Twitter @_dadler.