Inbox: Who could the Royals call up next?
Beat reporter Jeffrey Flanagan answers fan questions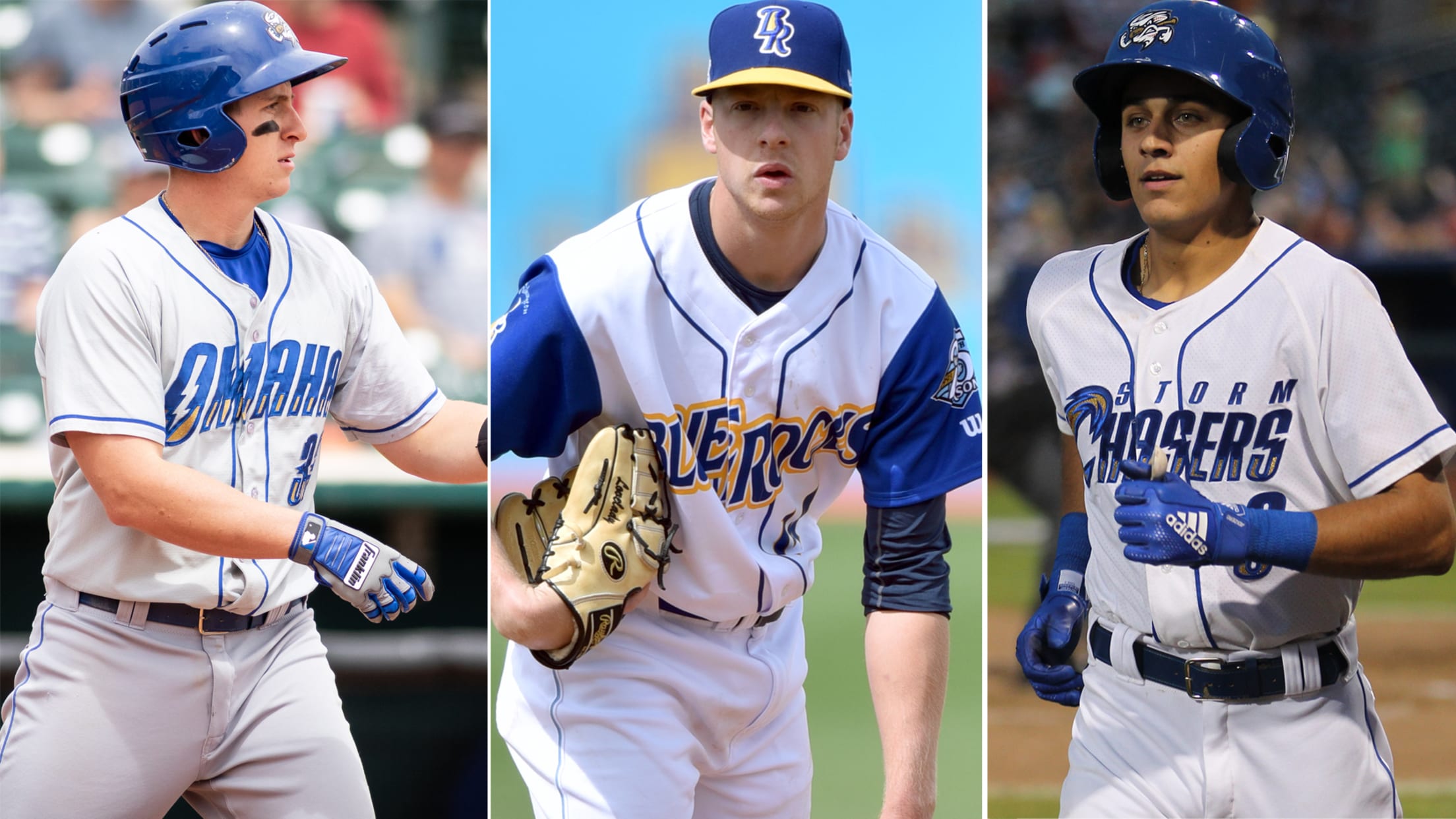 CHICAGO -- With the expected Mike Moustakas trade completed, let's get to your questions for this week's Royals Inbox:
CHICAGO -- With the expected Mike Moustakas trade completed, let's get to your questions for this week's Royals Inbox:
What are chances that Frank Schwindel, Nicky Lopez and Richard Lovelady make it to KC before end of year?

— DownUnderFan (@RoyalDUF) July 29, 2018
Once the Royals clear space off the 40-man roster, it's certainly possible to see Richard Lovelady (2.57 ERA in 34 appearances) and right-hander Josh Staumont (3.05 ERA in 31 appearances) up from Triple-A Omaha. Not sure Kansas City wants to start the clock on Nicky Lopez yet, because with Raul Mondesi, Whit Merrifield and Alcides Escobar up the middle right now, he wouldn't see that much playing time. If the Royals move Duda -- which they should -- there's no reason to not get a look at Frank Schwindel or Ryan O'Hearn at first base.
:: Submit a question to the Royals Inbox ::
Is Ned returning next year? I think his contract ends this year. If yes, does he sign for multiple years?

— Chris (@bballkansas) July 29, 2018
I get this question a lot, it seems. Manager Ned Yost has told me several times he wants to return for 2019, and perhaps even a year beyond. The length of a future contract with Yost isn't a big concern -- he could sign a one-year deal this fall and re-up the year after. Yost and Royals general manager Dayton Moore hammer out these type of deals quickly over a cup of coffee. Yost truly wants to see this rebuild gain some steam before he hands it over to a new manager, mainly for selfless reasons -- he knows a new manager coming in now would take all kinds of heat for the number of losses. Yost feels he can absorb this stage of the rebuild and the losing.
Here's a way too early question for you: Looking at the current 25 man roster, who will be on the team opening day 2019?

— Terry Heffern (@BoJacked85) July 29, 2018
OK, it is way too early to predict. But hey, it's fun.
So many things can happen between now and Opening Day of 2019. Most of the positions seem set: Mondesi at shortstop, Merrifield at second base, Cheslor Cuthbert at third base, Salvador Perez at catcher, Alex Gordon (last year of his deal) in left field, Jorge Bonifacio in right field, Jorge Soler in the rotation for left field, right field or designated hitter.
Where it gets interesting is in center field, first base, the rotation and the bullpen. If newly acquired Brett Phillips shows the Royals anything over the next two months, he could be the center fielder. Phillips can fly and has an 80-grade arm. If he hits at all, the job should be his. Brian Goodwin will be in the running there as well. Rosell Herrera has shown some fine athleticism and could be a contender. Hunter Dozier is a possibility at first, but he needs to make a lot of strides offensively and major strides defensively. Yost raved about Schwindel in Spring Training, at least offensively. Brad Keller has emerged as a lock in the rotation for 2019 with Danny Duffy, Ian Kennedy and Jakob Junis. Kansas City is really impressed with Heath Fillmyer. The Royals are intrigued by Burch Smith as a starter, as well as Trevor Oaks, Scott Barlow and Eric Skoglund. Jesse Hahn still could be a factor, as well as Nate Karns, if he gets healthy. The bullpen is anyone's guess.
Is it fair to conclude that Dayton's comments about the Moose trade, the college-rich draft and the Herrera trade that brought back older prospects indicate he's already lost patience with a long term, thorough rebuild?

— Eric Wieberg (@ewieberg) July 29, 2018
Moore has told me repeatedly he is disgusted by the losses this season, but he has trusted the process before and will again. More than anything, he wants this rebuild to be successful much longer than the last one. In other words, Moore wants to be able to sustain a winning culture beyond a three- to four-year window. At the Winter Meetings, he didn't present a time frame to be competitive again, but it was assumed it would not be until 2020 or '21. There's a better nucleus this time around in the rebuild, and if the college pitchers taken in this year's Draft advance quickly -- along with position players Khalil Lee, Seuly Matias and MJ Melendez -- being competitive again in 2020 -- and fun to watch -- isn't out of the question.
Flanny there seems to be an abundance of outfielders. Who plays when/ Soler comes back?

— Alex Simon (@dalexsimon) July 30, 2018
That will be a tricky situation for Yost. There are a lot of bodies there, and the Royals need to take long looks at Bonifacio, Goodwin (although he is out with a strained groin), Herrera and especially Phillips. Soler doesn't appear to be coming back anytime soon. That fractured toe will take several more weeks to heal, and they certainly won't rush him back. There will be a lot of rotating in the outfield and at DH. In terms of priority, Bonifacio, Phillips, Herrera and Goodwin need to see the most playing time in the outfield.