Changeup a critical pitch for Hammel in AL
Royals righty, who spent 2015-16 with Cubs, happy with how his repertoire is looking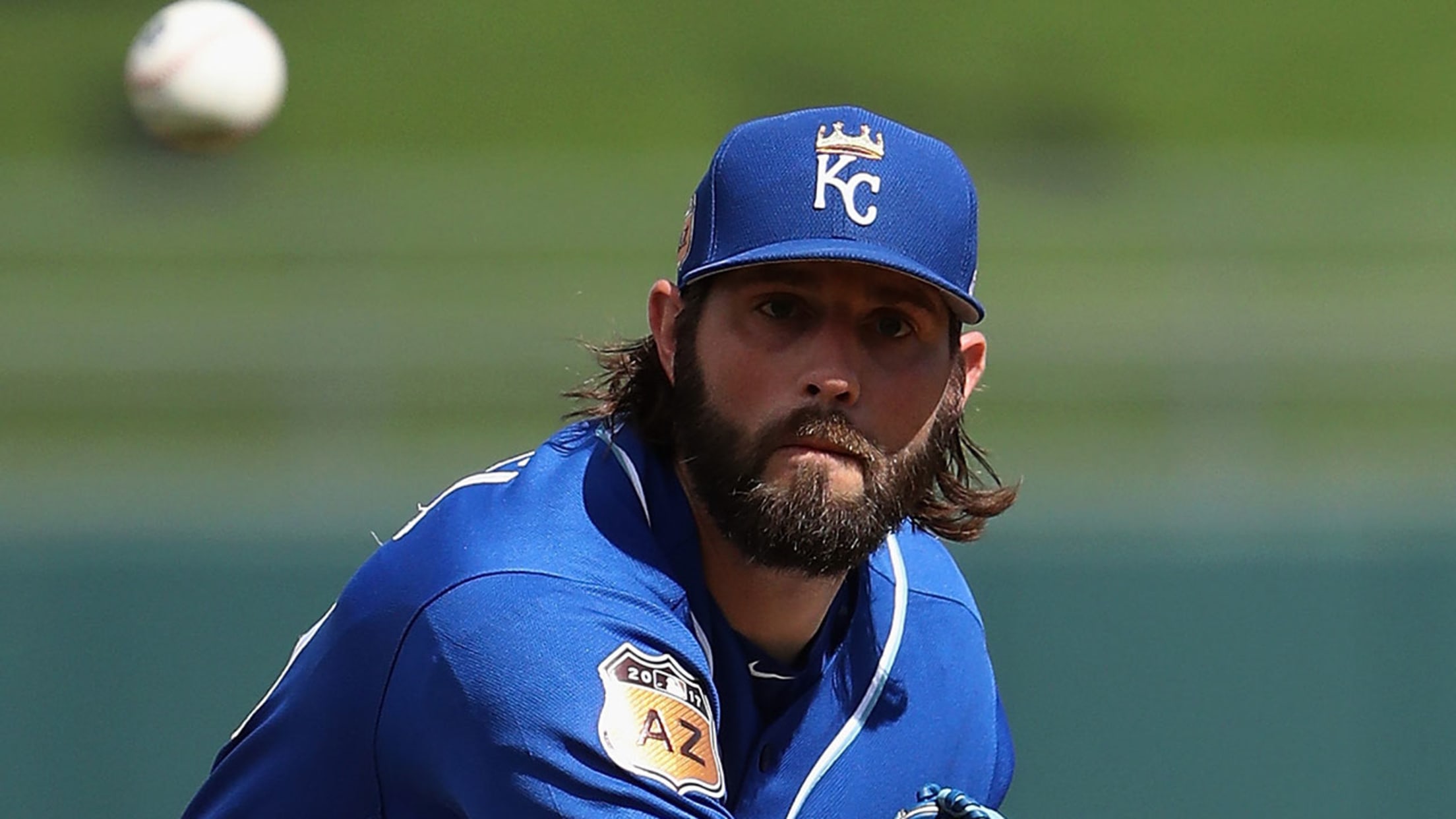 "We discussed earlier to work on the changeup more to righties and lefties," Jason Hammel said. (Getty)
GLENDALE, Ariz. -- The plan for Royals right-hander Jason Hammel in this start was simple: Work on his changeup.Hammel did just that Wednesday and tossed four straight scoreless innings before giving up a two-run home run in the fifth to White Sox super prospect Yoan Moncada in a 7-3 Royals
GLENDALE, Ariz. -- The plan for Royals right-hander Jason Hammel in this start was simple: Work on his changeup.
Hammel did just that Wednesday and tossed four straight scoreless innings before giving up a two-run home run in the fifth to White Sox super prospect Yoan Moncada in a 7-3 Royals loss.
"Funny thing is, when I was warming up, I felt like I'd never thrown a baseball before and I wouldn't get an out today," Hammel said, smiling. "But good changeup today. The game plan was to work on that more. It wasn't very good last time out.
"Pretty pleased with all my pitches, right up to the last pitch, but even that was a good pitch."
Hammel went 4 1/3 innings, gave up five hits, walked none and struck out five. He threw 67 pitches, 44 for strikes.
"Sometimes you never know what you're going to bring out there until you get out there," Hammel said. "First time working with Drew [Butera] behind the dish and that went well. He called a great game and I feel pretty good with the two catchers we got."
Hammel knows his changeup will be a critical part of his arsenal this season.
"We discussed earlier to work on the changeup more to righties and lefties," he said. "It's going to be a weapon this year, especially the way they stack lefties in the American League. Going to need that."