Royals place Feliz on DL, call up Skoglund
Right-hander suffering from numbness in his pitching hand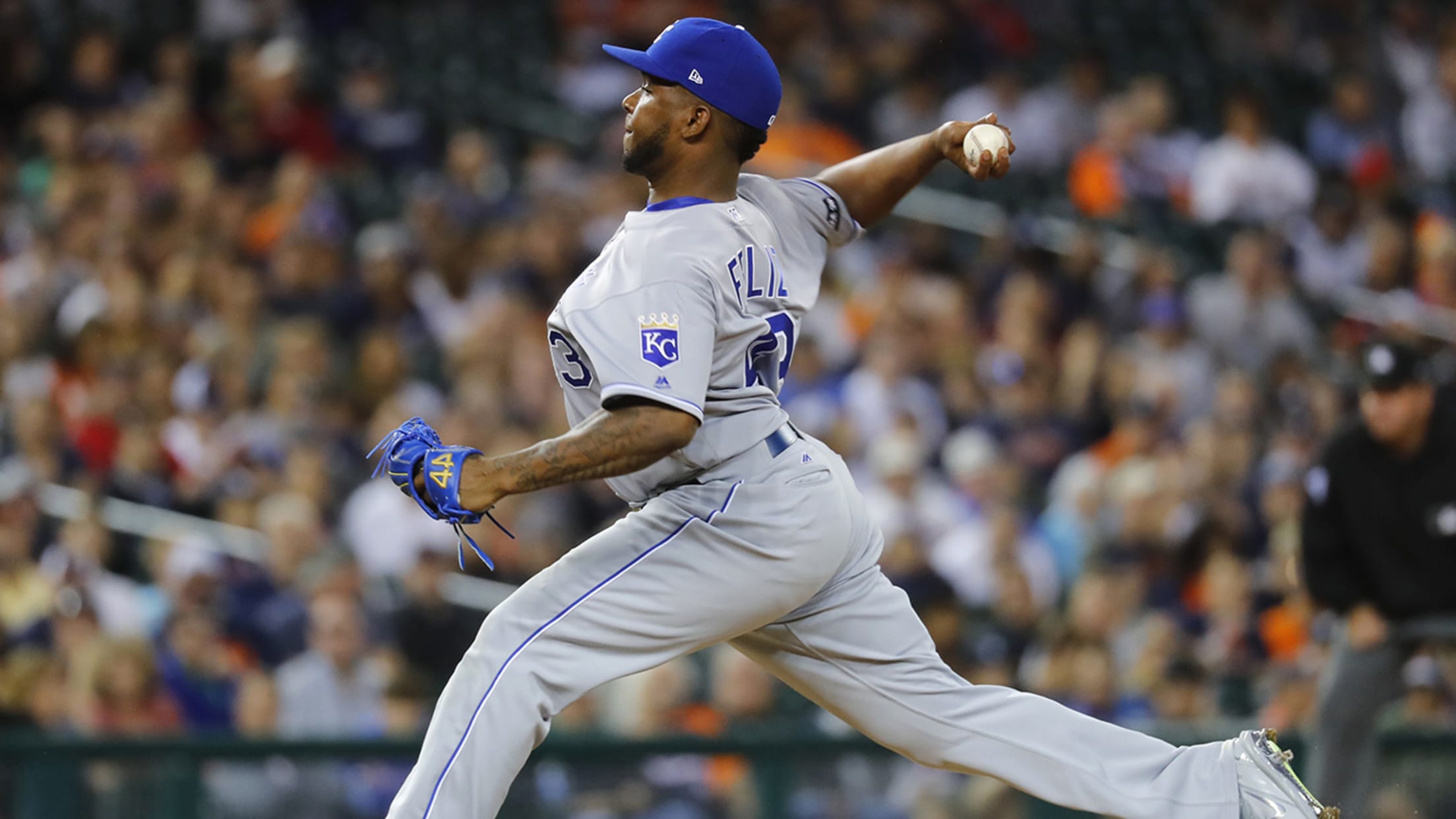 Neftali Feliz has posted a 5.48 ERA in 49 total appearances this season. (AP) (Paul Sancya/AP)
KANSAS CITY -- The Royals lost another reliever on Saturday to the 10-day disabled list as right-hander Neftali Feliz is out with ulnar nerve palsy in his right hand.Royals manager Ned Yost said Feliz has numbness in that hand, specifically affecting the ring finger and little finger."It's like when you
KANSAS CITY -- The Royals lost another reliever on Saturday to the 10-day disabled list as right-hander Neftali Feliz is out with ulnar nerve palsy in his right hand.
Royals manager Ned Yost said Feliz has numbness in that hand, specifically affecting the ring finger and little finger.
"It's like when you wake up and you slept wrong and your hand is numb," Yost said. "That's why he was unavailable [Friday night]."
The Royals, who lost setup man Joakim Soria to the DL earlier in the week, recalled left-hander Eric Skoglund from Triple-A Omaha to take Feliz's spot.
"We need a long option," Yost said.
Feliz, 29, has posted a 5.48 ERA in 49 total appearances this season, including a 4.74 ERA and 1.32 WHIP since signing with the Royals after he was designated for assignment by Milwaukee.
Skoglund, 24, is set for his second stint with Kansas City after making his Major League debut May 30 -- a game in which he twirled 6 1/3 scoreless innings. In total, Skoglund posted a 5.59 ERA in his first three starts for the Royals this season.
Skoglund said he took some knowledge back with him to Omaha to work on.
"I think I learned that in terms of my secondary stuff, I have to have more command over it," he said. "I have to try to keep hitters more off-balance."
Skoglund also said he learned to lighten up a little on the field.
"When Danny Duffy came down for a couple of rehab starts," Skoglund said, "you can just tell how he enjoys himself and has fun. I think I was trying to focus too much on things I can't control."