Royals add Staumont to bullpen, DFA Peralta
Yost said reliever's clash with Viloria on Friday did not prompt the move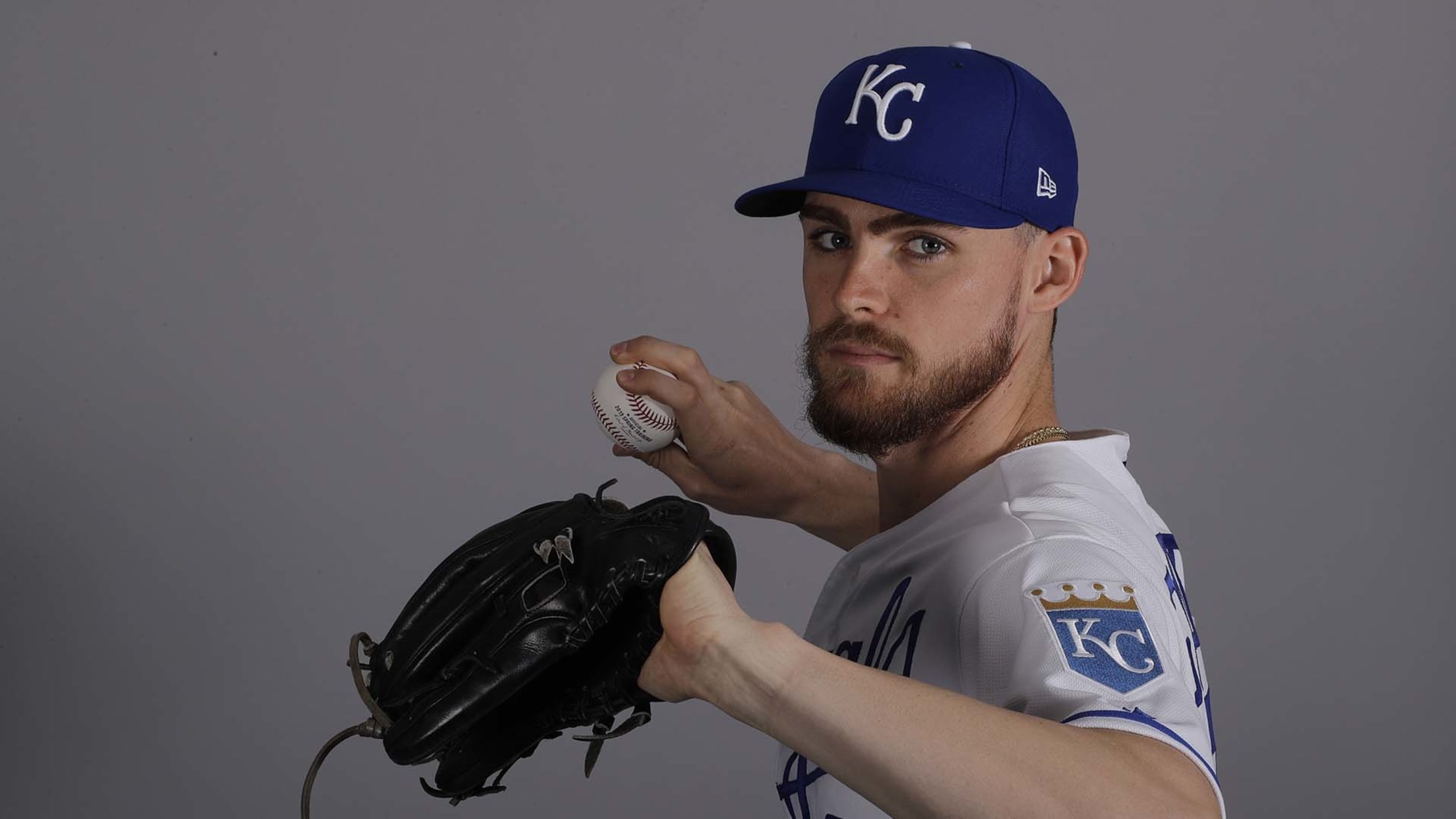 CLEVELAND -- On Friday night, Royals reliever Wily Peralta and rookie catcher Meibrys Viloria were clearly not on the same page, as evidenced by Peralta's numerous steps back off the rubber and two mound visits from Viloria. Then later in the inning, as the Indians were piling on three runs
CLEVELAND -- On Friday night, Royals reliever Wily Peralta and rookie catcher Meibrys Viloria were clearly not on the same page, as evidenced by Peralta's numerous steps back off the rubber and two mound visits from Viloria.
Then later in the inning, as the Indians were piling on three runs against Peralta, his frustrations seemed to mount. After a play at the plate in which Peralta was backing up home, he appeared to shout at Viloria before heading back to the mound. It wasn't necessarily a good look on television, though Peralta told MLB.com later there was just a mixup with the signs and that he was shouting over the crowd noise.
Still, less than 24 hours later, Peralta was designated for assignment and right-hander Josh Staumont was called up from Triple-A Omaha.
Just a coincidence, manager Ned Yost said. The DFA has nothing to do with Friday's bizarre Peralta-Viloria exchanges.
"That was zero percent to do with this," Yost said, tersely. "There was no [bleep] going on. That kind of stuff goes on all the time. It was nothing. This was performance-based.
"It had to do with his performance last night. Everybody gets frustrated. It had nothing to do with that. He just got to the point where he struggled to duplicate his mechanics. His mechanics fluctuated from outing to outing."
Peralta, who is owed less than half of his one-year $3.25 million deal, was 2-4 with a 5.80 ERA this season in 42 appearances.
Yost said he spoke with general manager Dayton Moore weeks ago about the plan going through the Trade Deadline.
"We talked about if certain things happen, we're going to look somewhere down the road to get Staumont up here," Yost said, "and then [Richard] Lovelady up here, all these scenarios, and get [Ryan] O'Hearn back here, he's swinging the bat well. So when I got in [to the clubhouse] last night, Dayton and I talked and we said, 'Let's make the move.'
"You got a veteran guy who keeps struggling so it doesn't make any sense [to keep him]. Go with the younger guys and keep moving forward."
Staumont got the news after last night's game In Omaha.
Get to know the newest addition to the #Royals bullpen. #AlwaysRoyal pic.twitter.com/ZpGrht7uET

— Kansas City Royals (@Royals) July 20, 2019
"Just been piecing it together since," Staumont said. "We got packed and out and shot over to the airport about 4:30 or 5 in the morning. But I don't think I will have a problem searching for energy. There's enough adrenaline going on right now.
"Thankfully most of my family is on the West Coast so that two-hour time difference we had time to call parents and grandparents and stuff like that. My wife [Angelina] was pretty emotional. It's special. It's something you only get once."
Staumont, 25, was 1-5 with two saves and a 3.16 ERA in 32 appearances with Omaha. He has recorded 74 strikeouts in just 51 1/3 innings, but he also has 37 walks.
Staumont, a second-round pick in the 2015 MLB Draft who can touch 100 mph, said he isn't fretting his high-walk numbers.
"You're never going to have good enough control in your mind," he said. "But it's something I never concerned myself that much with. If I walk a guy and it's a competitive at-bat, who is to say the next guy doesn't hit into a double play or strikes out?"
Yost tends to agree.
"We'll just let him work through some of this stuff up here," Yost said. "Last outing, he threw two innings and had five punchouts. He's going to walk some guys, but he'll strike out some guys, too. It's time to get him up here and get him under [pitching coach] Cal [Eldred] and [bullpen coach] Vance [Wilson]. This is where you figure it out. He's got talent and he's got ability, and let him go. See what he's got here the last two months.
Staumont will be the ninth Royals player to make his Major League debut this season, joining Frank Schwindel, Kyle Zimmer, Chris Ellis, Lovelady, Kelvin Gutierrez, Nicky Lopez, Humberto Arteaga, and Bubba Starling.