Farrell to make MLB debut as KC's 26th man
Son of Red Sox manager will face Twins on Saturday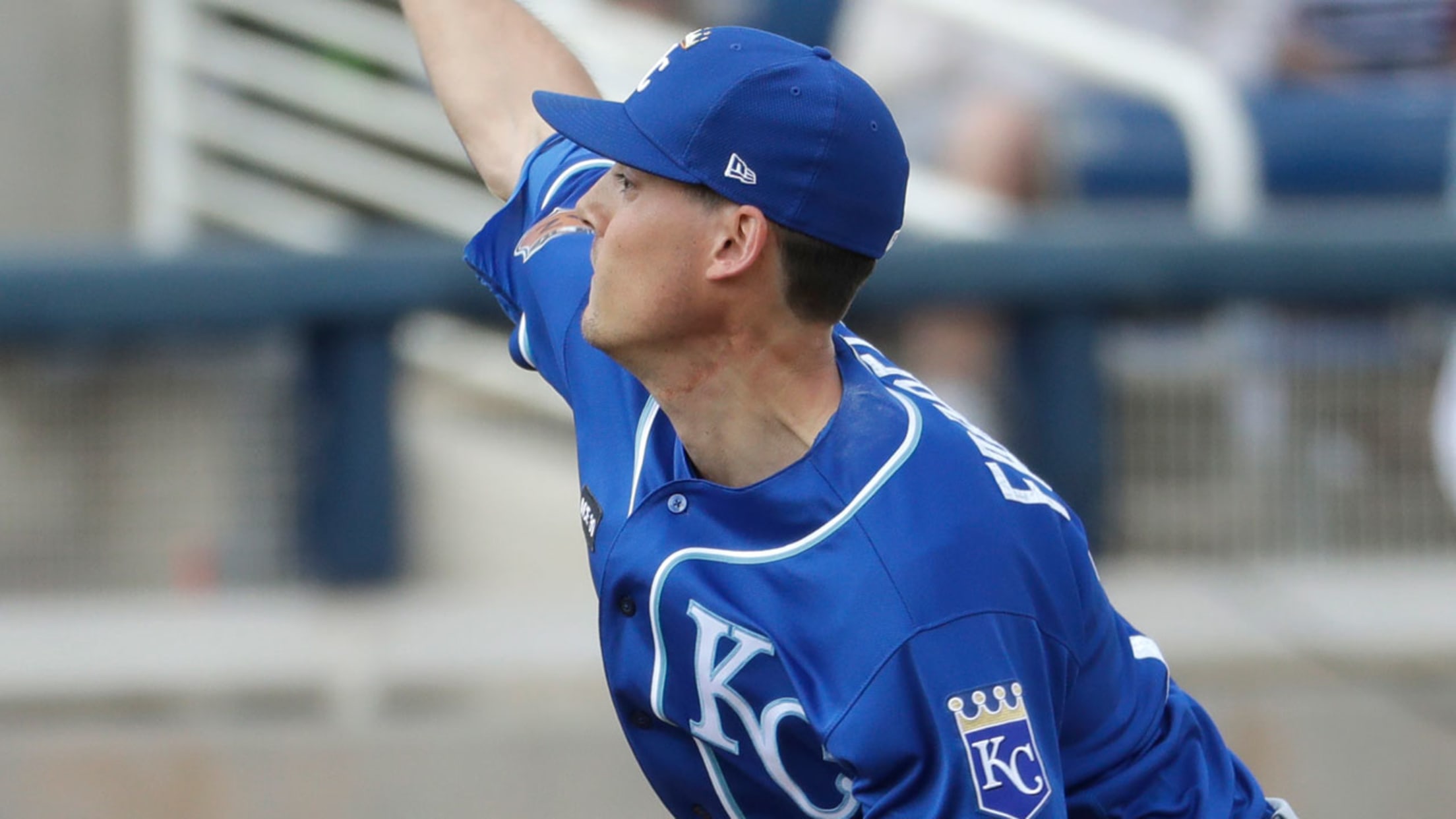 KANSAS CITY -- On Friday afternoon, Luke Farrell strode into the Royals' clubhouse for the first time. The rookie right-hander and son of Red Sox manager John Farrell will make his Major League debut on Saturday when he starts the opener of a day-night doubleheader against the Twins.The Royals will
KANSAS CITY -- On Friday afternoon, Luke Farrell strode into the Royals' clubhouse for the first time. The rookie right-hander and son of Red Sox manager John Farrell will make his Major League debut on Saturday when he starts the opener of a day-night doubleheader against the Twins.
The Royals will have to make a corresponding move prior to Farrell's start to add him to their 40-man roster.
• Baseball means more to KC's Farrell
"I've grown up around the game and been close to it, but for this to come true is really special," Farrell said.
After clubhouse attendants led him to an empty locker between pitchers Kelvin Herrera and Nate Karns, Farrell said hello to manager Ned Yost. Not 24 hours before, Farrell had received the good news from Triple-A Omaha manager Brian Poldberg. Farrell first called his mother, who cried, then phoned his father, who was on Boston's bus en route to an airport.
"He answered real quiet, but he couldn't keep quiet after a little while," Farrell said.
Unbeknownst to Farrell, Yost had texted the Red Sox manager a couple hours earlier to tell him the news.
"I texted John and said, 'Look, just giving you a heads up. Luke's going to make his Major League debut on Saturday.' He was thrilled," Yost said. "I said, 'Don't say nothing to him. Don't say nothing to anybody because he hasn't been told yet.'"
John Farrell's son, Luke, makes his MLB debut tomorrow in KC. John Farrell will attend. Gary DiSarcina will manage the Sox.

— Pete Abraham (@PeteAbe) July 1, 2017
Farrell received a warm welcome from his Royals teammates. Whit Merrifield, Kevin McCarthy and Jorge Bonifacio all gave him a hug. Jake Junis, who was optioned to Omaha on Friday, fist-bumped him.
Farrell is 7-3 with a 3.83 ERA in 13 starts with Omaha this season. Since a rough outing in late May, in which he gave up 11 runs, Farrell has allowed seven runs in 38 2/3 innings. Yost said he has a "tremendous" slider.
Sanchez suspended
Minor League catcher Mark Sanchez received an 80-game suspension without pay after testing positive for a performance-enhancing substance.
Sanchez, who tested positive for Dehydrochlormethyltestosterone, is batting .206 (7-for-34) with 12 strikeouts for Class A Lexington.
Wilson Alexander is a reporter for MLB.com based in Kansas City.