Royals to celebrate 50th anniversary with book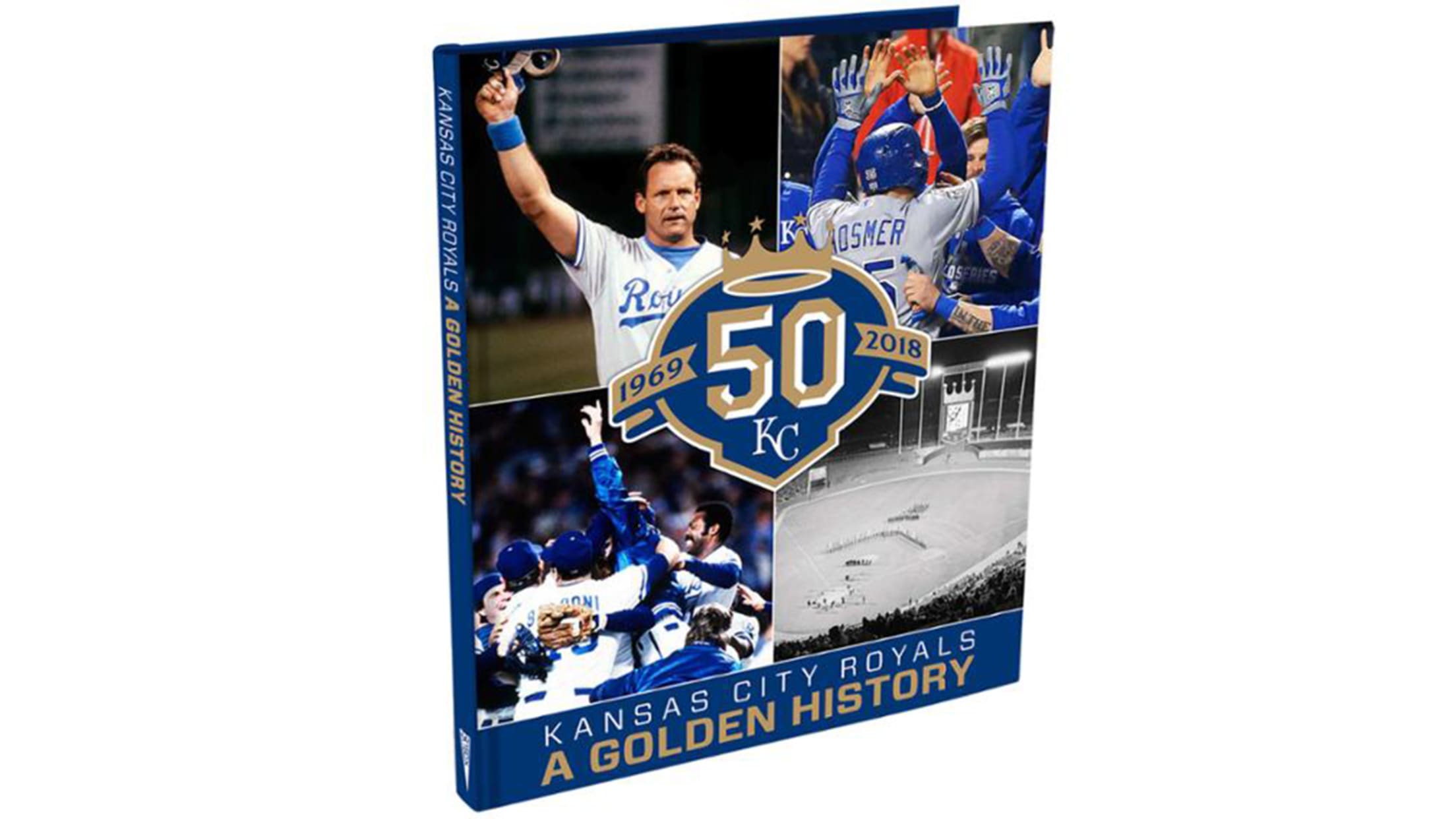 KANSAS CITY -- As the Royals gear up for their 50th season in 2018, the club has announced it will produce a special-edition coffee-table book to commemorate the anniversary.The hardcover book called "Kansas City Royals: A Golden History," will be authored almost entirely by those in the Royals' organization. It
KANSAS CITY -- As the Royals gear up for their 50th season in 2018, the club has announced it will produce a special-edition coffee-table book to commemorate the anniversary.
The hardcover book called "Kansas City Royals: A Golden History," will be authored almost entirely by those in the Royals' organization. It will include essays by Hall of Famer George Brett on why as a southern California kid he decided to make Kansas City his year-round home, as well as vignettes from players such as Eric Hosmer.
Also included in the book, published by Skybox Publishing, will be essays from Hall of Fame broadcaster Denny Matthews and announcer Ryan Lefebvre. Photos in the book will be from Royals archives, Getty Images and team photographers.
The afterword will be written by general manager Dayton Moore and will capture his thoughts on resurrecting the Royals to the championship level.
To pre-order, fans can go to www.royals.com/book. Fans must order by Oct. 31 to ensure delivery by the holidays. The cost is $30 plus shipping.
This commemorative keepsake is part of a season-long celebration of the upcoming 50th season. The 2018 season will include multiple celebratory events, 50th-season special premium giveaway items and appearances by Royals alumni. Special 50th-themed weekends will take place each month commemorating memorable players and moments from the team's history.