Recovering Runnells briefly steps in for Weiss
Bench coach underwent rotator cuff surgery in November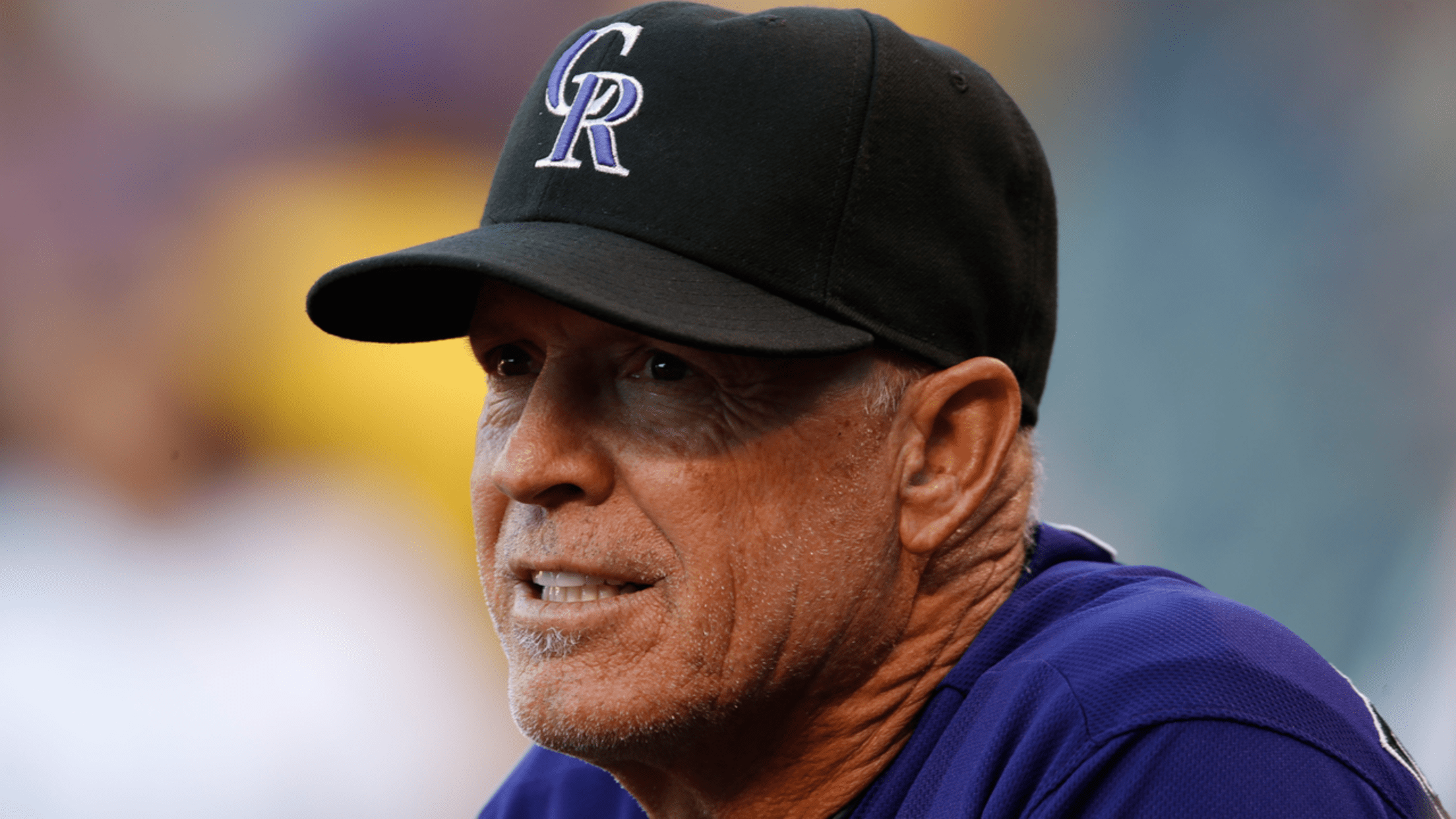 Baseball-lifer Tom Runnells got a chance to be in the manager's chair for a day on Sunday. (AP) (AP)
PITTSBURGH -- As Rockies bench coach, Tom Runnells' job is to strategize a few steps ahead of the action while advising manager Walt Weiss. In the past, however, he loved the physical part, such as throwing batting practice or catching and throwing with players working on their skills.This year, Runnells
PITTSBURGH -- As Rockies bench coach, Tom Runnells' job is to strategize a few steps ahead of the action while advising manager Walt Weiss. In the past, however, he loved the physical part, such as throwing batting practice or catching and throwing with players working on their skills.
This year, Runnells is strictly a thinking man.
Runnells, who managed the club during Sunday's rainout against the Pirates because Weiss flew back to Denver for the high school graduation of his son, Bo, underwent extensive right arm surgery on his elbow, rotator cuff and triceps in November. While he is doing some rehab throwing, he is not at the stage of pitching batting practice.
The Rockies said following Sunday's postponement they were unsure if Weiss would be back to manage the club for Monday's rescheduled game in Pittsburgh or meet the team in Boston for Tuesday's series opener at Fenway Park.
At 61, Runnells's playing days are long behind him, but in many ways he is like an injured player who is driven to get back to doing what he loves.
"That was such a big part of me and what I do," said Runnells, who also had knee replacement surgery a couple of years ago. "Especially when you're a baseball player, throwing is a big part of who you are. But as a coach, I've always prided myself on being able to throw a lot of batting practice -- and quality BP. So when you can't do it, it's like somebody stole a toy from you -- your favorite toy."
After last season, Runnells visited a surgeon to repair a broken bursa sac in the elbow. The doctor discovered bone chips. Runnells then mentioned his shoulder didn't quite feel right. The plan was to do a rotator cuff repair that would take an 8-12-week rehab. But the rotator cuff tear and triceps damage took a more extensive procedure and 16-20 weeks of rehab.
"I think it's 41 years of [professional playing and coaching] throwing batting practice and baseballs," Runnells said. "The doctor said unless I get my arm fixed, I would be like a tire on rims, no tires. Eventually if you keep throwing you're going to need to replace your shoulder. He said if I fix it, at least you're going to be OK for a while."
As a baseball lifer, Runnells itches to get back to full coaching. But with a young family, Runnells has other reasons to return to health.
"Sometimes you've got to look at the bigger picture, too," Runnells said. "You say, 'If I want to be able to play catch with my grandkids or play golf, which is what I love to do, plays some tennis with my daughter, I've got to make sure that I still have a shoulder."
Worth noting
• Rockies catcher Nick Hundley, out since suffering a left oblique injury during batting practice on May 7, hit off a tee on Saturday and reported Sunday that the muscles have responded properly, so rehab is going well.
• A super-slow motion replay revealed that Tony Wolters' single, which drove in the go-ahead run in Saturday's 5-1 victory over the Pirates, did not hit the first-base bag. The ball hit inches from the bag and took a bizarre hop. Even Wolters, who had a view of the play while sprinting to first, thought the ball touched the bag.
• Turns out the Rockies' ninth-inning rally on Saturday -- which saw the Rockies score four runs after Pirates closer Mark Melancon struck out the first two batters and saw the third batter (Gerardo Parra) reach on catcher Francisco Cervelli's error -- was rare. According to the Elias Sports Bureau, it had been 14 years since a team gave up four or more runs in the ninth inning or in an extra inning after retiring the first two batters and allowing the third to reach base on an error. On May 14, 2002, the Orioles led, 5-2, in the bottom of the ninth at Cleveland. Reliever Jorge Julio retired the first two batters before an error set into motion events leading to Matt Lawton's two-run homer for a 6-5 Indians victory.